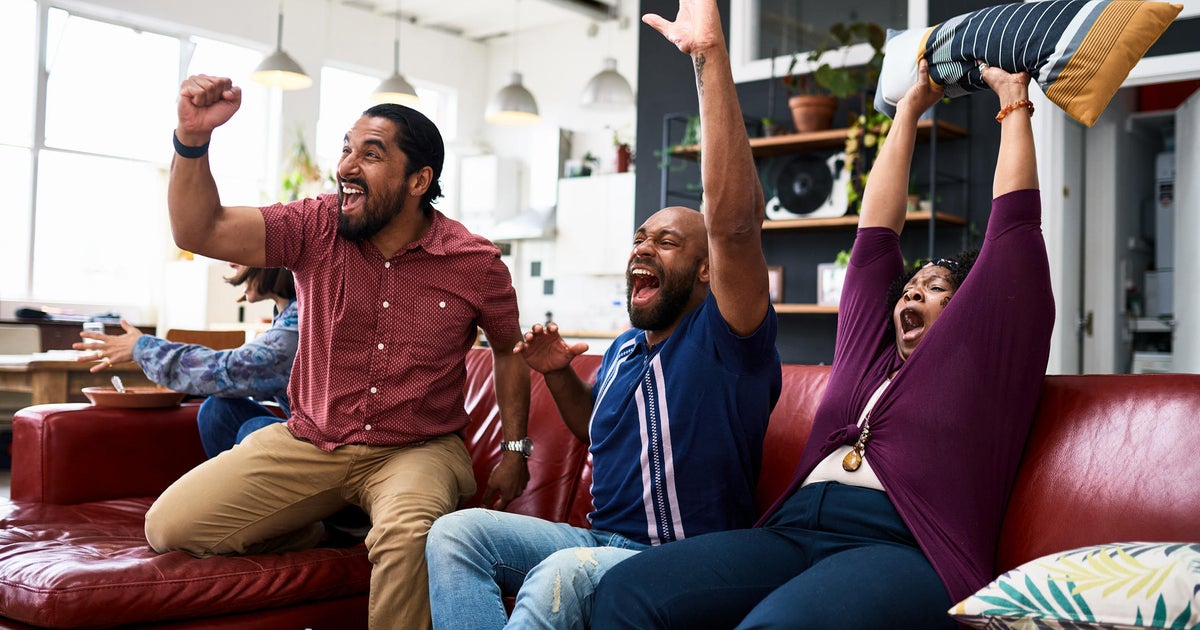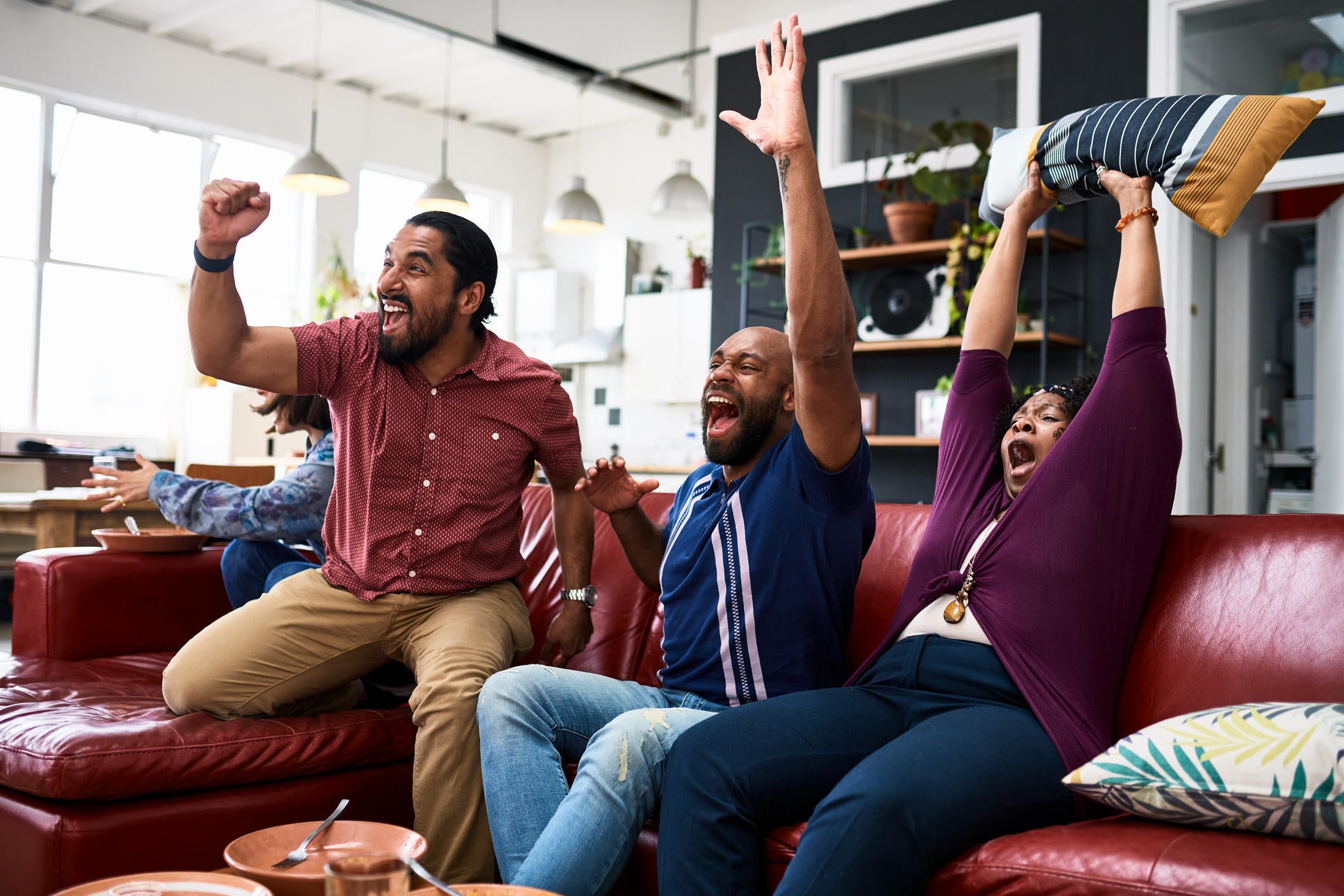 If you're getting tired of juggling multiple streaming subscriptions and still not being able to catch the Australian Open or NFL playoffs this weekend or just channel surf when you feel like it, you might want to try out Sling TV. The underrated, budget-friendly streaming option for sports and live TV fans is offering a can't-miss deal right now. 
This low-cost live TV streaming platform offers access to more than 40 channels, including ESPN, Disney, BBC America, Comedy Central, Discovery, MSNBC, NBC Sports, Syfy, FS1, TBS and Fox (based on your local available channels). 
Right now, new Sling subscribers can get half-off their first month of any Sling tier. That means you can tune in to the Australian Open, Premier League games, select NFL playoff games, Discovery Channel documentaries and more for just $20 this month. 
Sling TV, $20 (reduced from $40) for your first month
How much does Sling TV cost? 
Sling TV plans start at $40 monthly, with the most expensive base plan starting at $55 monthly. You have the option to add on special packages for an extra fee. In addition to getting half-off your first month, new subscribers to Sling TV can try any plan free for three days. 
Sling TV, $20 (reduced from $40) and up for your first month
For more live TV streaming recommendations, we've got a guide breaking down all the best streaming options.  
---
What to watch with Sling TV 
Sports, Investigation Discovery shows, "Yellowstone" and more shows you can access through Sling. 
Australian Open on Sling TV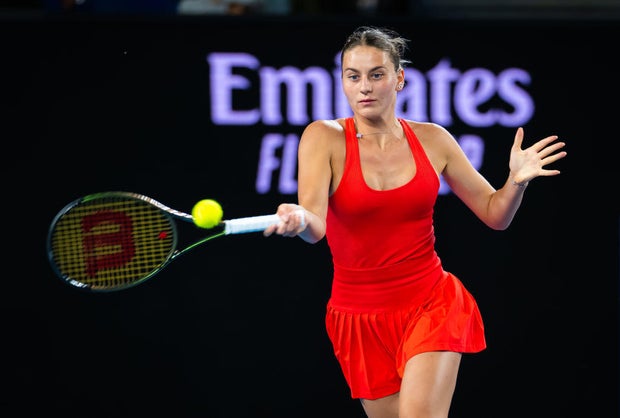 Tune in to this year's Australian Open airing on ESPN, ESPN2 and ESPN+ with Sling TV's Orange tier. 
Sling TV (Orange tier), $20 (reduced from $40) for your first month
---
Premier League on Sling TV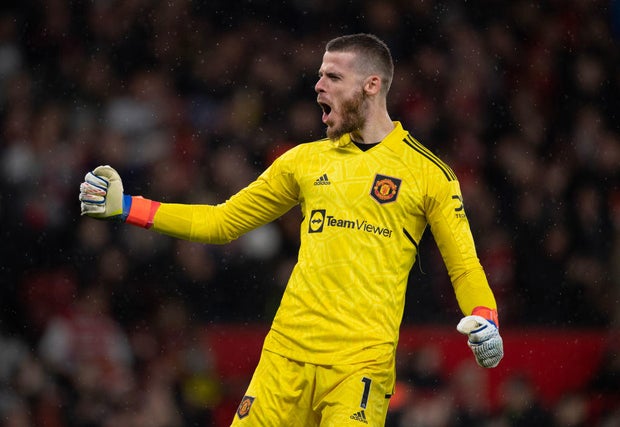 For the Premier League, Sling's Blue tier will get you both NBC and USA at a relative bargain. 
The EPL's season runs for nine months, typically from August to May. In that time, England's top 20 football teams each play 38 matches in a battle for the title of English champions.
For the full Premier League game schedule, check out our sister site CBS Sports. And to learn more about watching Premier League this year, we've got a guide on how to watch every soccer game.
Sling TV (Blue tier), $20 (reduced from $40) for your first month
---
'The Price of Glee' on Sling TV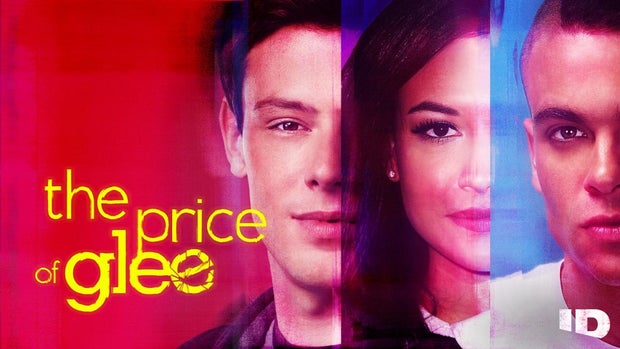 "The Price of Glee" is a three-part limited documentary series exploring the alleged darkness on the set of Ryan Murphy's 2009 musical megahit.
The Investigation Discovery docuseries (which has been denounced by multiple "Glee" cast members) is composed of interviews with relatives and friends of the "Glee" cast, including the late Naya Rivera's father and Cory Monteith's roommate, as well as those who were present on set or worked on "Glee's" production during its six-season run.
Both Sling TV's Blue and Orange tiers offer Investigation Discovery, so you can tune in to this series on Sling. 
Sling TV, $20 (reduced from $40) for your first month
---
Shows to watch with Sling TV's Paramount Network add-on 
Need a way to watch "Yellowstone" without a hefty cable bill? We've got you covered. Just add Paramount Network to your Sling TV package with the $6 "Comedy Extra" add-on. 
Paramount network and Essentials are both subsidiaries of Paramount. 
'Yellowstone' on Sling TV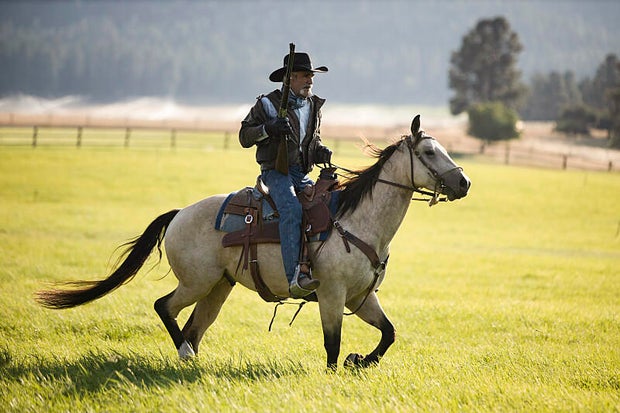 "Yellowstone" follows the Dutton family, owners of the largest cattle ranch in the U.S., as they handle near-constant conflict on the borders of their land. Starring Kevin Costner, Luke Grimes, Kelly Reilly and more, the first four seasons of this western drama are available to stream on Peacock, with the fifth season currently airing on Paramount Network. 
"Yellowstone" Seasons 1-4, now streaming on Peacock
Sling TV, $20 (reduced from $40) for your first month
---
Shows to watch with Sling TV's Showtime add-on 
Add Showtime as a channel to your Sling TV subscription for $10 and check out the following hit series: 
'Yellowjackets'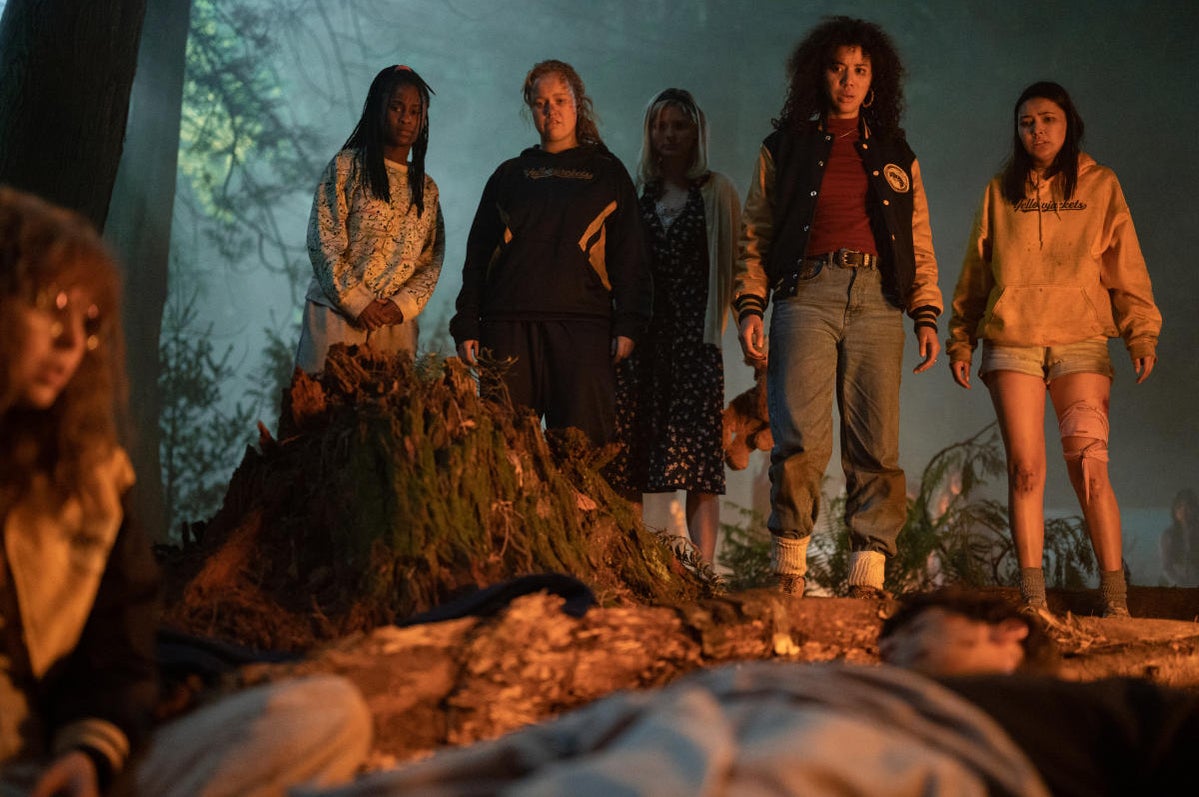 This coming-of-age, psychological thriller chronicles the horror — and aftermath — of a plane crash that strands a high-school girls' soccer team in the wilderness. The show toggles between the brutal past and present day, 25 years later. The long-awaited second season of "Yellowjackets" arrives this March, so catch up while you still can. 
"Yellowjackets," now streaming on Showtime 
Sling TV, $20 (reduced from $40) for your first month
---
'Billions'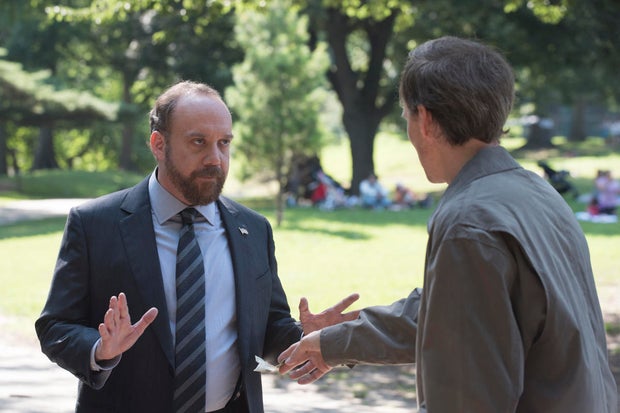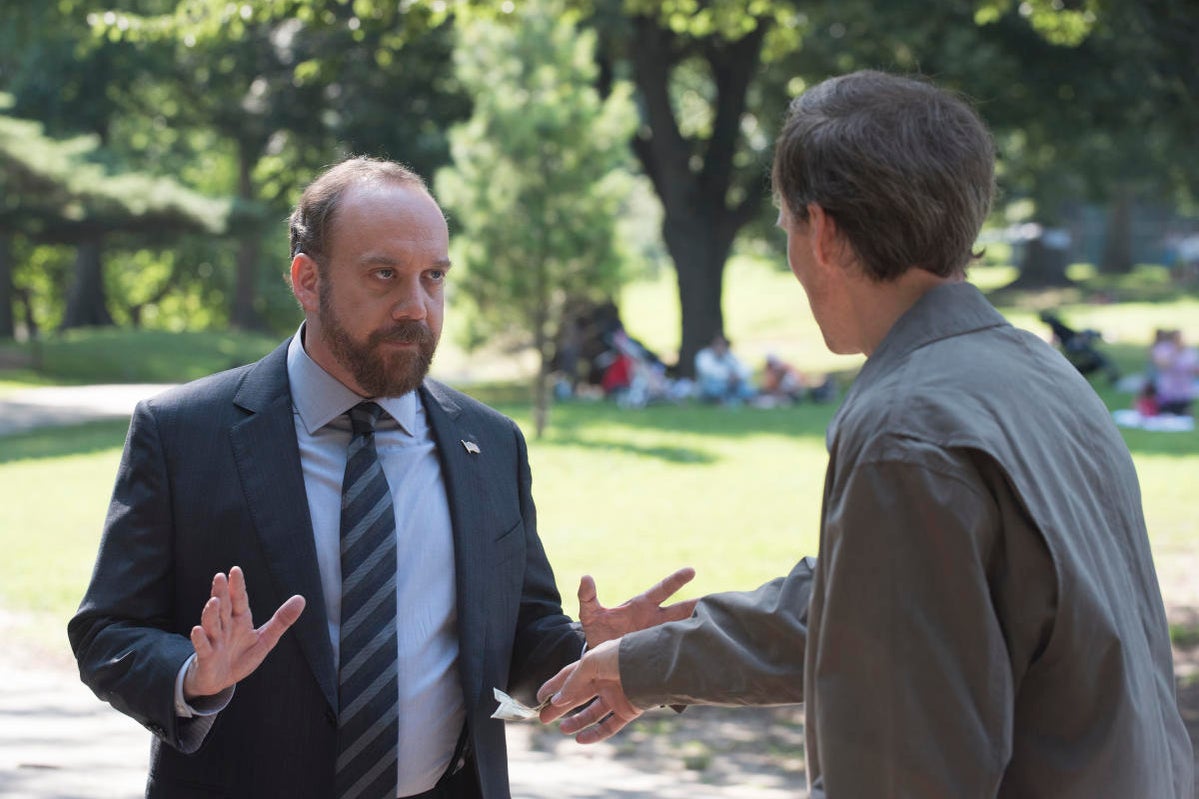 One of the longest-running series in Showtime history, "Billions" follows Chuck Roades (Emmy award-winning Paul Giamatti), a high-profile U.S. attorney who's never lost an insider trading case. When evidence turns up against an esteemed hedge-fund manager (Damien Lewis) who employs Chuck's wife, his black-and-white world begins to go gray. 
Sling TV, $20 (reduced from $40) for your first month
---
Related content from CBS Essentials: 
Thanks for reading CBS NEWS.
Create your free account or log in
for more features.