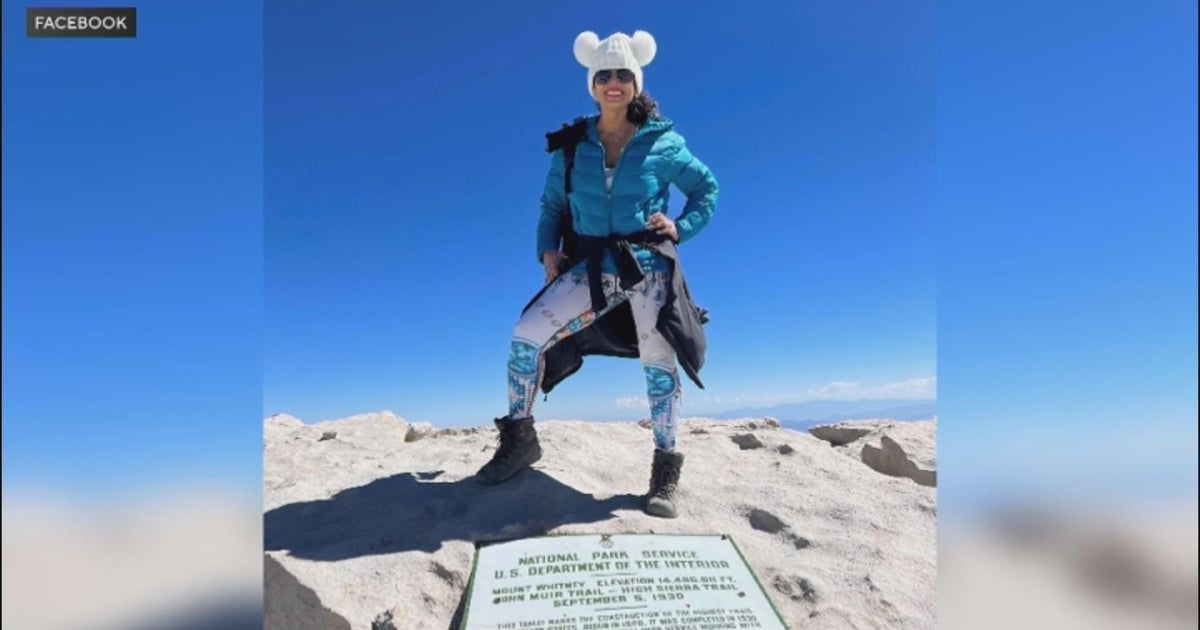 A mother of four and very experienced hiker died after sliding more than 500 feet down Mount Baldy on Sunday, CBS Los Angeles reports.
Referred to as the "Hiking Queen" by her friends and family, Crystal Paula Gonzalez documented her most recent hike up the 10,000-foot mountain on Facebook. She detailed the dangerous conditions as an uncontrollable column of ice rolled downhill right past her.
It was so unsafe Gonzalez decided to turn back.
However, at some point out, the mother of four slipped and fell 500 to 700 feet down the notoriously difficult mountain terrain and hit a tree, authorities said.
"It was a terrible situation but we were able to see some of the best of humanity where the bystanders were helping out," rescue medic Eric Rose said. 
Rose was one of the people who tried to aid Gonzalez.
But he said he couldn't use a hoist rescue to rush her to the hospital because by the time they repelled down onto the snow, the cloud ceiling was too low.
"Due to the slope angle and the ice it makes it too dangerous to hike so we had to lower her down by creating a rope system," said Rose. 
Gonzalez died on the mountain.
She was an experienced hiker who  made it to the top of California's Mount Whitney, the highest peak in the continental United States at some 14,500 feet.
"Our mother was a kind, loving, lively soul," her daughters said in a statement. "She had a thirst for adventure that she instilled in all of us during our childhood. She inspired those that met her on the trails. She loved life and life loved her back."
Gonzalez's family is raising money for her funeral expenses. They thanked the community for its generosity and support.
The San Bernardino Sheriff's Department said Gonzalez was the second hiker in two weeks to die after sliding on the ice on Mount Baldy.
Mount Baldy is the highest peak in the San Gabriel Mountains, a mountain range located in northeast Los Angeles County and western San Bernardino County.
Thanks for reading CBS NEWS.
Create your free account or log in
for more features.