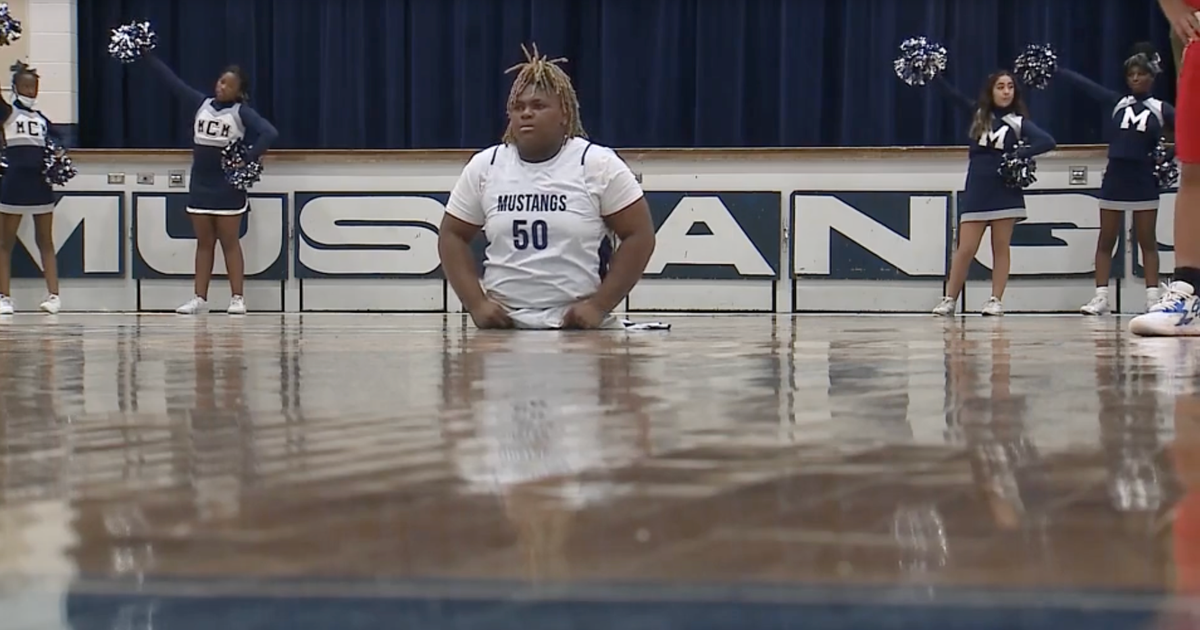 Louisville, Kentucky — Technically, 13-year-old Josiah Johnson has a disability. But almost no one sees it, because he doesn't see it. 
Although born without legs, he has yet to find his Kryptonite. He always did everything the other kids did. But that invincibility was put to the test last fall when Johnson decided to try out for the one sport where altitude is everything — the Moore Middle School basketball team in Louisville, Kentucky.
At this point you may be wondering, why doesn't he just join a wheelchair basketball team? It would certainly be a lot easier. Exactly, Johnson said. 
"It was easy," he said. "It was too easy." 
He wanted more of a challenge, and said he has the confidence to go out and achieve it. His mother, Whitney, said it's not just confidence, but also stubbornness. 
"Josiah is very competitive, and if he feels like something is too easy, he's not going to do it," she said. 
Still, Johnson knew making the team was a long shot. Fortunately, though, he turned out to be pretty good at long shots.  
He made the team — on his merits — and over the last few months has become a real contributor. He got offensive rebounds, assists and, because of his unique position on the floor, he has caused more than a few turnovers.
"He started taking the ball from people," a teammate said. "He took the ball from me. I was mad. You would have thought Steph Curry was in the gym."  
But his teammates said his best play came just a couple of weeks ago.
It was the end of the game, with seconds remaining, and Johnson got the ball from outside the three-point line. And again, his disability disappeared — he made the shot. 
"It was just a moment that I'm going to remember forever," a teammate said. 
What does Johnson want others to take away from this? 
"To do something that they thought they couldn't do," he said. 
Johnson is an inspiration and proof that all you need to stand above is confidence. 
---
To contact On the Road, or to send us a story idea, email us: OnTheRoad@cbsnews.com.   
Thanks for reading CBS NEWS.
Create your free account or log in
for more features.