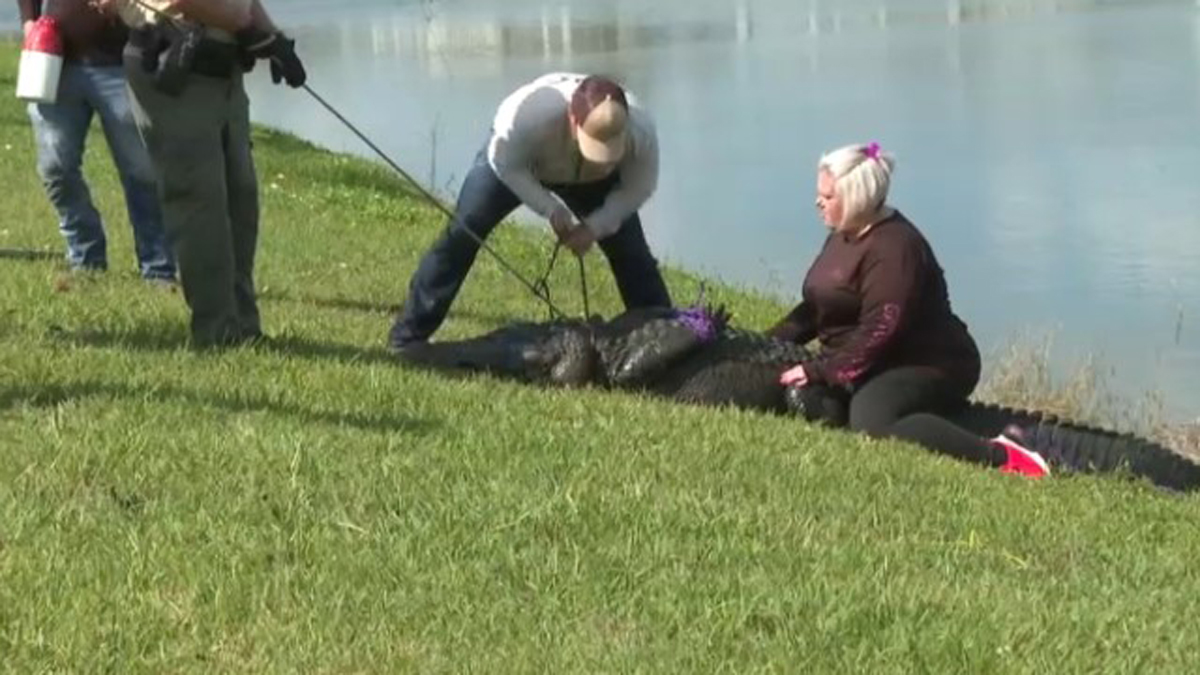 An 85-year-old Florida woman was killed in an alligator attack while she was walking her dog Monday.
The deadly encounter happened just after noon at Spanish Lakes Fairways, a 55-plus living community, near Fort Pierce in St. Lucie County.
Residents told WPTV that the woman was walking her dog when an alligator grabbed it. She tried to get the dog away from the gator and was killed.
Florida Fish and Wildlife Conservation Commission officials said the woman who was killed was 85. Her name wasn't released.
St. Lucie County Sheriff Ken Mascara said the alligator was close to 11 feet long.
An alligator trapper was called to the scene and was able to catch it and remove it from the neighborhood.