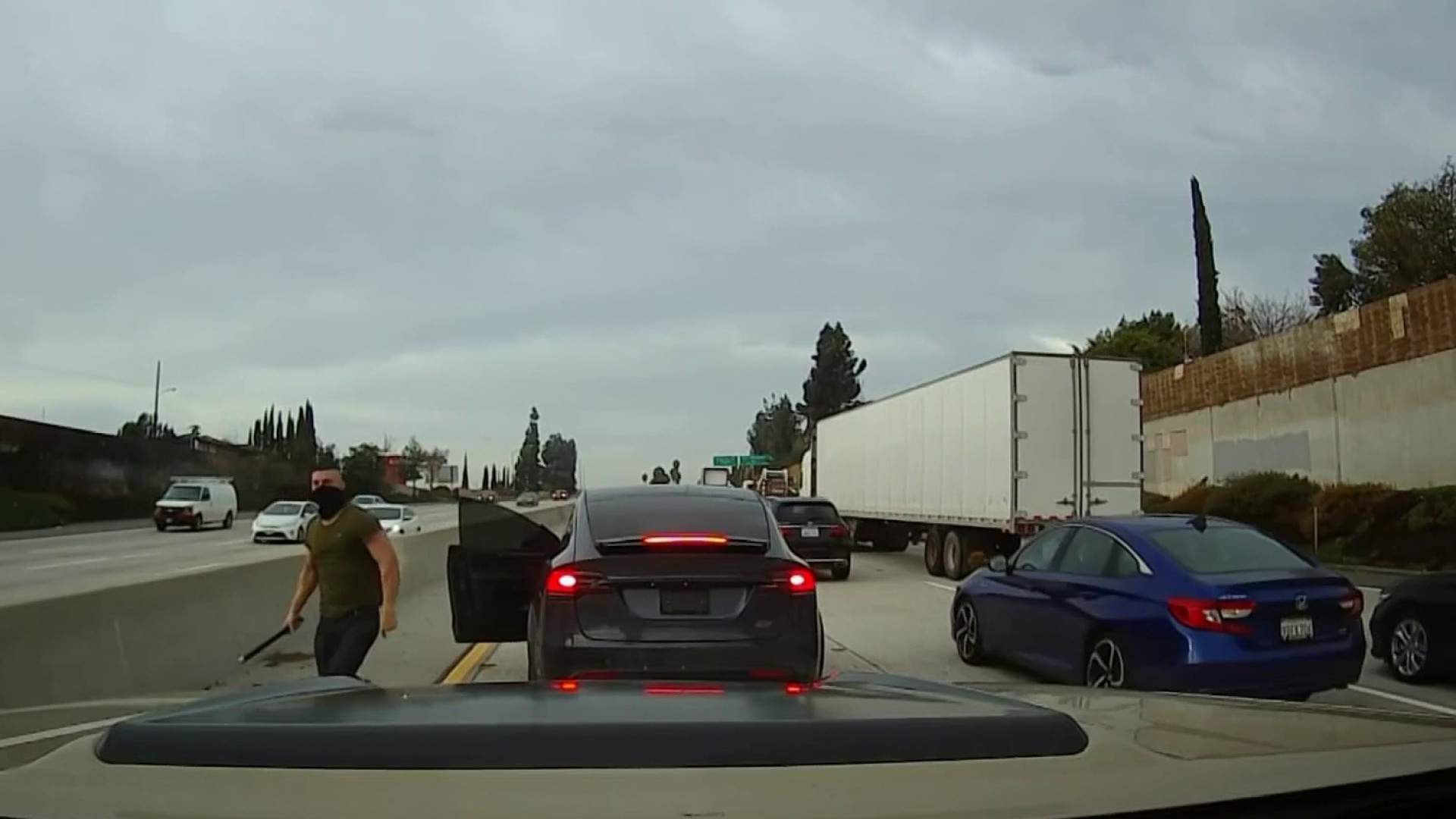 After his first appearance in court Tuesday afternoon there is a clearer picture of the case against Nathaniel Radimak, who is accused of being involved in extreme cases of road rage.
In the hearing Radimak pleaded "not guilty" to four counts of assault, criminal threats and felony vandalism.
The judge did not allow cameras to capture his face in court, citing the need for more victims to identify him in the now-sprawling case against him.
The first issue resolved was the bail amount, which was more than $5,000,000 Monday.
It has now been increased to "no bail" and will remain so after the judge affirmed it.
"If the defendant is back out on the streets, it's very likely that somebody will be severely injured," said Christopher Baker, the prosecutor on the case.
Jan. 11 is when the case was captured on video. Later that day, he's accused of following a couple in Pasadena and striking their vehicle with a metal pole.
"He has at least three bench warrants, he's out on bail, committing these crimes," said the judge.
But the prosecutor argued that Radimak is a repeat offender whose criminal record dates back 20 years and includes eight different states.
The judge agreed, adding that Radimak is a flight risk who was actually out on bail when two of the freeway attacks occurred.
"He's now charged with 12 counts of criminal threats, eight different victims. One of the victims is 74-years-old," the judge said.
Radimak's lawyer argued that he had a constitutional right to post bail given that no firearm was used and none of the victims sustained "great bodily injury."
One LA case against him included drug possession and physical battery, along with another case in Long Beach court.
The judge said, "He's very fortunate no one got injured or killed" in those incidents.
For now Radimak will remain in custody with no bail. His next court date will be Feb. 14, 2023.