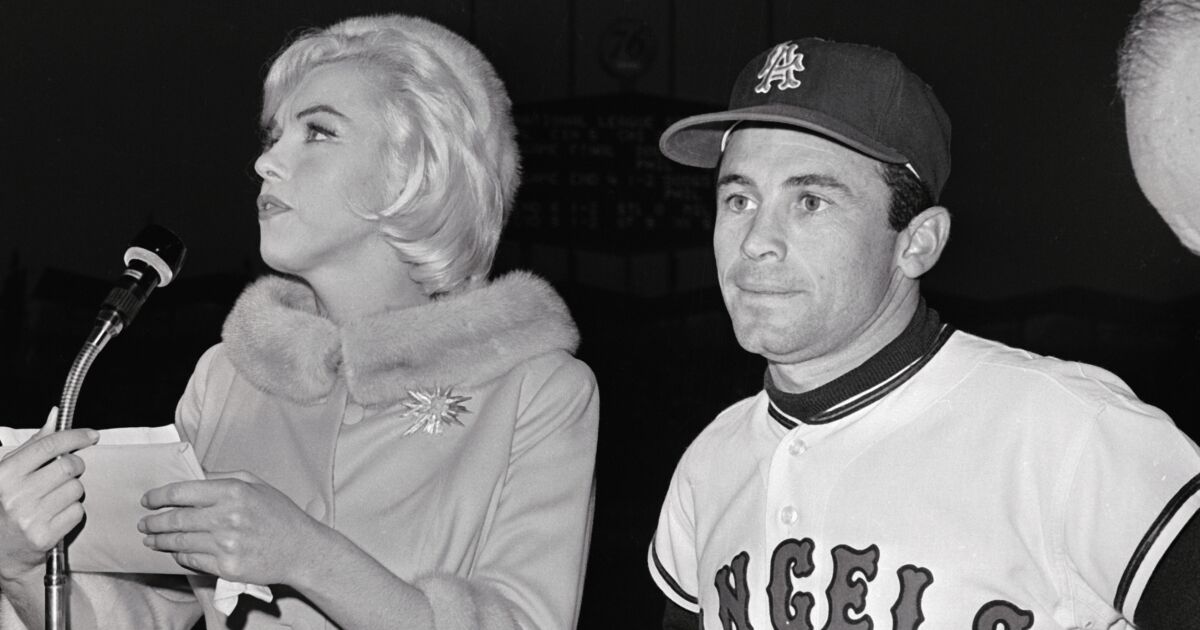 Albie Pearson, an original Angel who played for the team from 1961 to 1966, died, the team confirmed Monday. He was 88 years old.
Pearson, who was once known as the "Littlest Angel" standing at just five feet, five inches tall, was beloved as an Angel. His size, coupled with his contributions and accomplishments on the field, made him "the guy-who-never-made-it's hero," he once told the L.A. Times.
Pearson, in his nine-year career, was American League rookie of the year in 1958, a member of the Washington Senators — which became the Minnesota Twins in 1961. He was named an All-Star in 1963, a member of Gene Autry's Los Angeles Angels, starting in center field. Pearson is also the player who scored the first run in franchise history, part of a three-run first inning in an eventual 7-2 Angels win over the Orioles in Baltimore on April 11, 1961. His career was cut short at age 31 because of two discs he ruptured in his back.
After baseball, he and his wife, Helen, started a youth ministry from their home in Riverside, welcoming at first dozens and eventually thousands of children for Bible study, counseling, job tips and friendship.
In 1979, they founded United Ministries International, a nonprofit which helped establish schools, churches and orphanages around the U.S., Mexico, Eastern Europe and South America. Eighteen years later, Pearson purchased the land that would become the space for Father's Heart Ranch, a home for abused, abandoned and neglected boys.
"The Angels Organization was saddened to learn of the passing of former Angels All-Star Albie Pearson," the Angels said in a statement, adding: "While Albie will always be a treasured member of the Angels Organization, his greatest achievements may have come away from the diamond. For over 20 years, he and his wife Helen dedicated their time towards impacting countless communities through their tremendous work with Father's Heart Ranch. We would like to extend our deepest condolences to Albie's wife, Helen, their five daughters and the entire Pearson family."