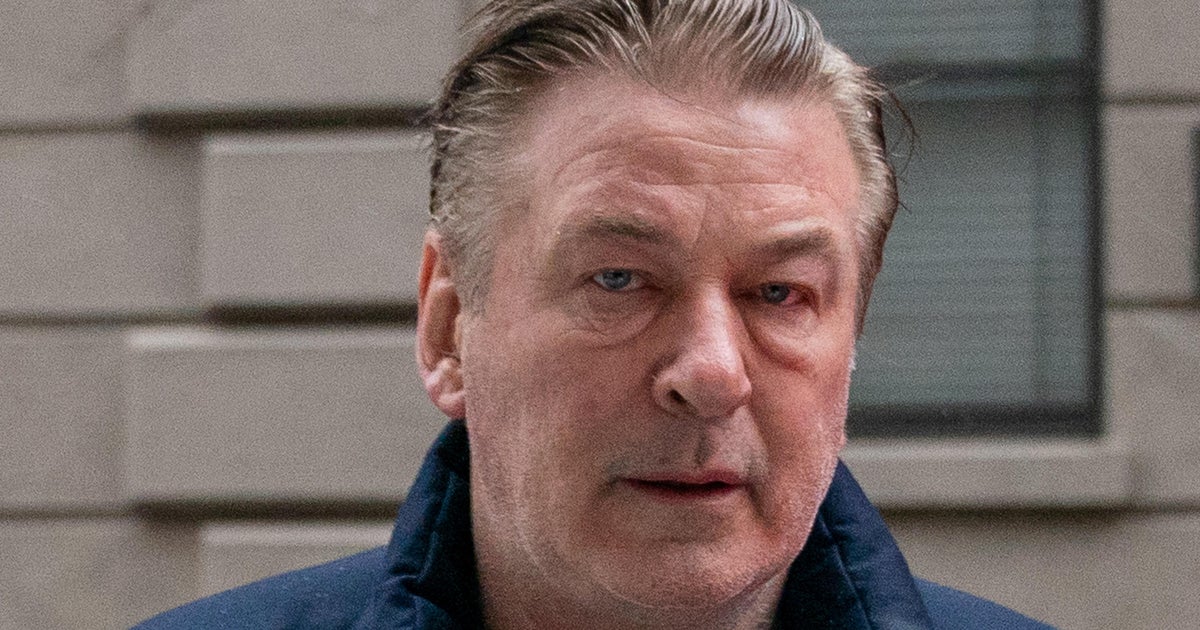 Actor and producer Alec Baldwin was formally charged Tuesday with involuntary manslaughter in the deadly 2021 shooting on the set of his Western movie "Rust" in New Mexico, according to court documents. Similar charges were formally filed against the film's armorer, Hannah Gutierrez-Reed.
Santa Fe District Attorney Mary Carmack-Altwies announced she'd be bringing the charges earlier this month following a lengthy investigation into the death of the movie's cinematographer, Halyna Hutchins, on the film's set in October 2021. Baldwin was holding a gun during a rehearsal when it discharged, killing Hutchins and wounding director Joel Souza.
In a probable cause statement prosecutors filed with the court Tuesday, an investigator working for the prosecution claimed that Baldwin failed to address "multiple significant safety violations" on the set and noted that training in basic firearms safety rules was made available to Baldwin.
"The evidence clearly indicates that Baldwin recklessly ignored these rules, on multiple occasions, resulting in the fatal shooting," the statement said.
Authorities found two "negligent discharge" incidents had happened on the set sometime before the shooting, according to the statement.
In one incident, the film's prop master, Sarah Zachary, was handling a revolver that wasn't Baldwin's. According to the statement, she was holding the weapon and "manipulating" it while walking and she discharged a blank cartridge into the ground.
In another incident, a stunt double discharged a period rifle that was loaded and left with the performer unattended, according to the statement. The document didn't identify the stunt double.
When the charges were initially announced, Baldwin's attorney, Luke Nikas, called them "a terrible miscarriage of justice." The actor previously told ABC News he didn't pull the gun's trigger before it discharged. Gutierrez-Reed's attorneys said she didn't commit involuntary manslaughter and called the shooting a "tragic accident."
Baldwin and Gutierrez-Reed are expected to each be issued a summons now that charges have been filed, the district attorney's office said. They'll then be given a date for their initial court appearance, which can be done virtually.
After the initial appearance, a preliminary hearing would then be held before a judge, who will assess the prosecutors' case and decide whether the case can go to trial. Such hearings are usually held within 60 days of charges being filed, according to the district attorney's office.
When the charges were announced, CBS News legal contributor Jessica Levinson, a professor at Loyola Law School in Los Angeles, said it was possible the case may not go to a jury. "At every step along the way … if there is a plea deal on the table, Alec Baldwin can consider a plea deal," she said.
Alex Sundby is a senior editor for CBSNews.com
Thanks for reading CBS NEWS.
Create your free account or log in
for more features.