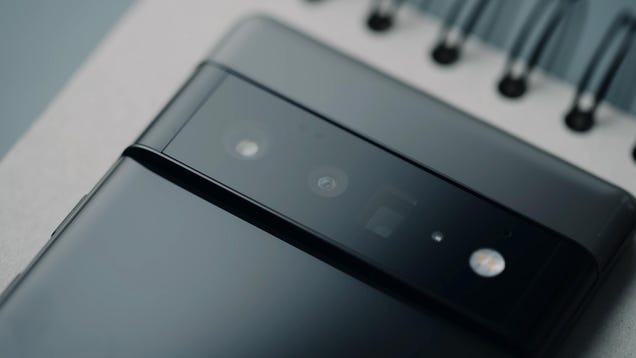 The astute Google viewer will note the company is late for its regular Pixel Feature Drop. We typically expect to see the latest update on the first Monday of the month, which would've been yesterday, March 6. Alas, there was no update. But we don't need to wait for Google to know what's coming down the pike: The contents of the update, it seems, have leaked.

As reported by 9to5Google, we now have the changelog for the March Pixel Feature drop, and while it isn't the most exciting update Google has ever issued, there are some interesting changes to take a look at.
First up, the Pixel Watch is getting Fall Detection. It's a great feature to have in a smartwatch: In case you take a hard fall, your watch will give you the option to dial emergency services. (Just don't expect it to wake you up on time.)
The Pixel 6 and Pixel 6 Pro are seeing boosts to Night Sight. According to Google, the feature "can now give you low-light photos even faster" thanks to improved algorithms with the Google Tensor chip, a welcome addition anytime we take photos in the dark. Pixel 7 and Pixel 7 Pro users already had these improved Night Sight speeds, so it's nice to see it carrying over to older devices.
Speaking of older devices, Pixel 4a and Pixel 5a users will now have access to Direct My Call. The feature works when you reach an automated directory (aka, a robot), and displays the various options you'd normally have to listen to on-screen. Rather than wait for the robot to read through all the options, you can tap through them with ease.
Finally, Health Connect is now available as a built-in app on Pixel devices. Health Connect enables apps to share health data with each other, and gives you controls to manage the access each of those apps has to that data.
That's it as far as the leak is concerned. However, it's possible, if not likely, there are more changes packed into the update than are listed in the changelog. Once Google actually launches the Feature Drop this month, we'll be able to dive in and check out exactly what's new.