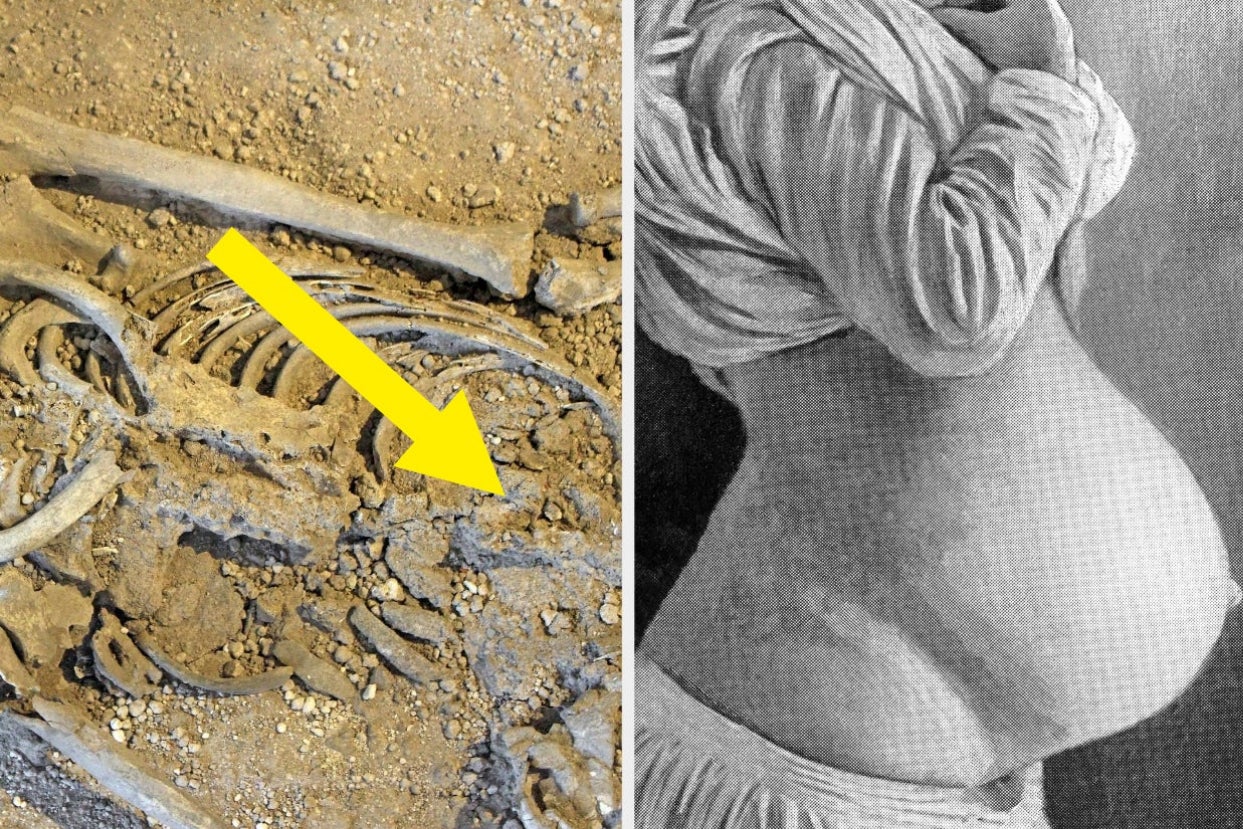 Warning: graphic images and subject matter ahead.

The TikTok video created by @thelifegallery — which now has almost 3 million views — explains, "Coffin birth, also known as postmortem fetal extrusion, is a rare phenomenon that occurs when the buildup of gases inside a decomposing pregnant woman's body causes the fetus to be expelled from the womb after her death…"
"…The fetus may be partially or fully born, and the occurrence is often associated with women who were in the late stages of pregnancy at the time of their death."
The video then goes on to say that, although this wild phenomenon is very rare, there have in fact been a few documented cases throughout history.
One such case was the 2010 discovery of a pregnant woman's remains in a grave in Imola, Italy that dated back to medieval times.
In this case, the woman's remains were found with "a cluster of tiny bones" between her legs — the remains of her fetus.
According to researchers from the Universities of Ferrara and Bologna, "The woman was somewhere between 25 and 35 years old when she died, and the fetus was at 38 weeks of development (just two weeks shy of being full term). The baby's legs were still inside the mother's body, but its head and upper body had dropped below the pelvic cavity. The fetus was already in its head-down orientation (the cephalic position) and was positioned for birth."
As a side note, the woman's skull also had a "neat and clean" hole in it. According to the same researchers, this was likely from an ancient form of brain surgery called trepanation.

So, there you have it, folks. You can now add "coffin births" to your list of things that will keep you up at night.