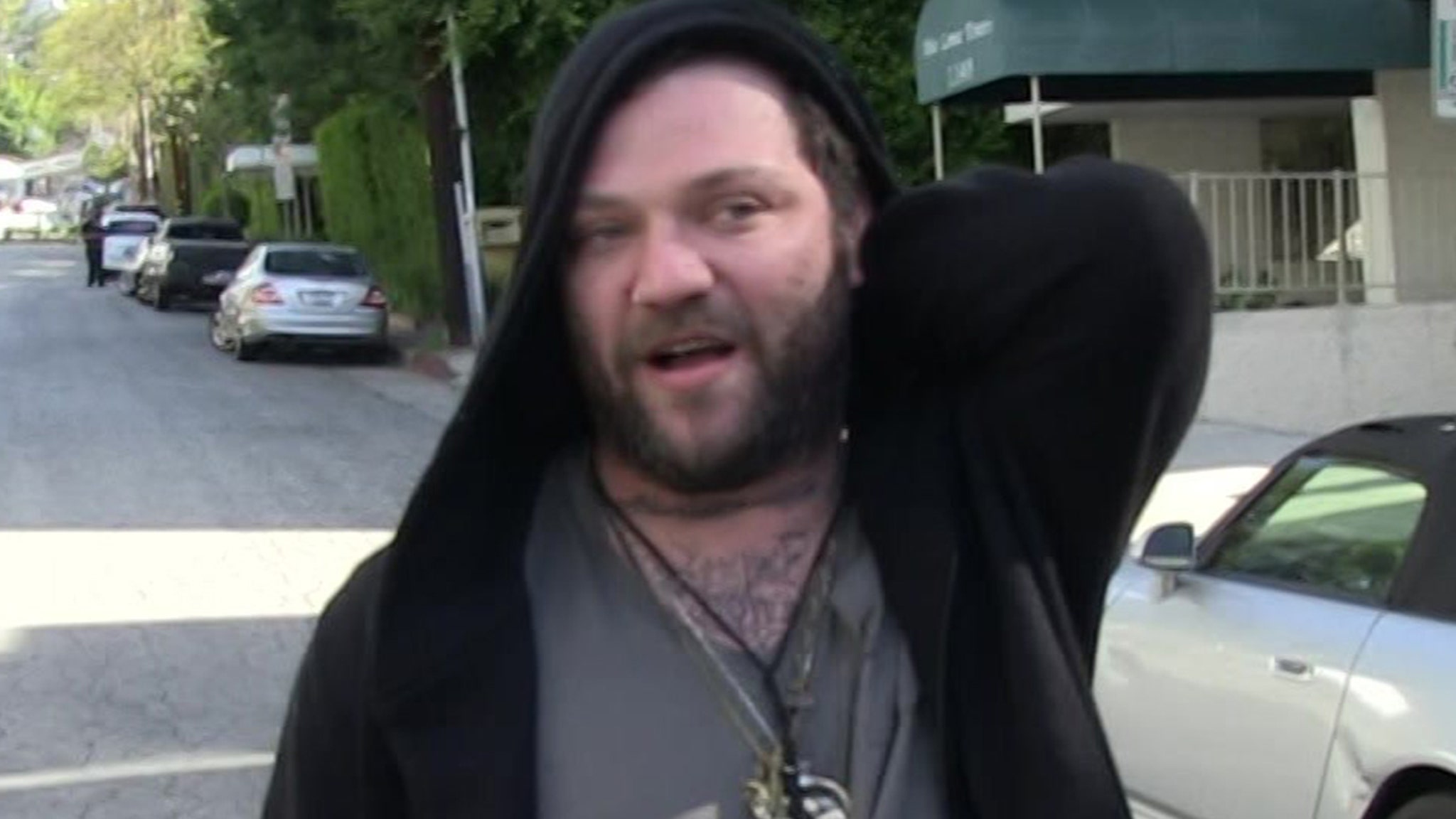 Bam Margera




Busted For Domestic Violence




… Woman Claims He Kicked Her



3/7/2023 4:54 PM PT

The legal problems continue to mount for Bam Margera, the former "Jackass" star was arrested for domestic violence after a woman told police he kicked her.
The San Diego County Sheriff's Department tells TMZ … Bam was arrested last Thursday around 5:30 AM after deputies were called to a home in Escondido, CA for a domestic dispute.
We're told the alleged victim told deputies Bam kicked her … and he was arrested and booked into the Vista Detention Facility on a charge of corporal injury on a current or former spouse, cohabitant, dating partner or fellow parent.
Law enforcement says the alleged victim told police her "husband" kicked her … but our sources say the alleged victim is NOT Bam's estranged wife Nikki Boyd, but rather his current girlfriend.
TMZ broke the story … Nikki filed for legal separation from the "Jackass" star last month, when her attorney David Glass told us the decision was a direct result of Bam spending time with their son while Nikki believed him to be under the influence.
The SDCSD says Bam posted $50,000 bail the day after his arrest and was released from custody.
A spokesperson for the District Attorney's office tells us no charges will be filed in the case from their office, as they only file charges when they believe they can prove them beyond a reasonable doubt. It's unclear if any charges will be filed elsewhere.