The Detroit Lions have been an explosive lot for the entire season. No longer are they a team that was undervalued by others. And after winning their first season since 2017, their offensive coordinator coach Ben Johnson confirmed to the team that he will return for another season. 
The uncertainty and panic were finally put to rest when the coach confirmed his decision. Johnson, in his young coaching career, made a huge name for himself and earned several accolades. Nobody could underestimate his offensive prowess. 
Fans excitedly reacted to the news of Ben Johnson joining the squad again
ADVERTISEMENT
Article continues below this ad
The 36-year-old converted the Lions' offense into a powerhouse. However, the franchise will have to worry about one thing and that is the happiness could all get snatched away by a league that wants to hire skilled offensive-minded head coaches. 
Johnson is one of the most sought-after coaches in the league. He has also become one of the top coaching candidates in the market this year. 
DIVE DEEPER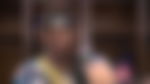 But since Johnson is staying with the Lions, fans can hope to see the same explosive games from their favorite team in the future.
This fan thinks Johnson deserves a raise and should stay with the team for a longer time.
I think Dan, Brad and Sheila should give him a raise for showing loyalty to the organization and to assisting in building something special here, if everything goes well next year then lock him up long term to build and keep continuity

— Lee Caver (@wataman66) January 18, 2023
Thank you coach! Let's get it done this year! Couldn't be happier to have him back!

— Chris Scheffer (@QBCoachScheffer) January 18, 2023
culture speaks loudly. no NFL team has a locker room as close as Detroit. it's an actual family

— dazzer (@imDazzer) January 18, 2023
Many fans rejoiced at the re-hiring of Johnson.
ADVERTISEMENT
Article continues below this ad
The Lions became more powerful under their coach
According to Detroit Free Press, Ben Johnson virtually gave interviews to three teams recently. The teams were Houston Texans, Carolina Panthers, and Indianapolis Colts. Under the coach, the team ranked in the top ten in the offensive category. They were fourth in total yards, sixth in passing, and fifth in the NFL in terms of points scored (26.6 ppg).
Although they missed out on the postseason, Detroit topped 30 points eight times and won eight of their final ten games.  It is expected that the Lions will enter the next season as the most deserving team to win the NFC North division. 
ADVERTISEMENT
Article continues below this ad
Dan Campbell only had good things to say about Johnson and anticipated that throughout the hiring process, he would receive a fresh offer. Hence, it will be interesting to see where would the coach take his team in the next season. 
Watch this story: Tom Brady Went to The Same High School As This Controversial MLB Hall of Famer Who Was Also A 14x All-Star