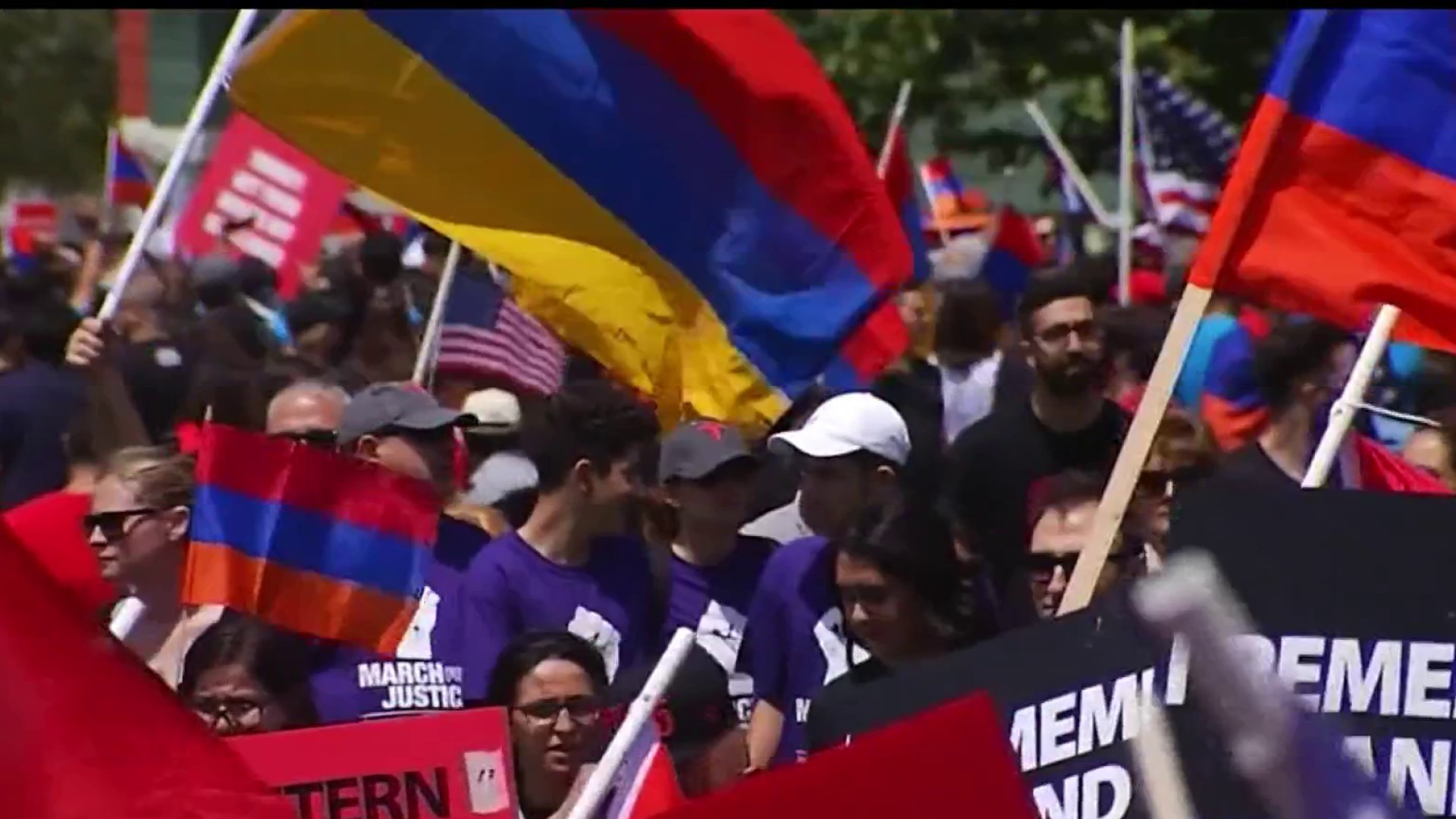 Local Armenian Americans say they will not be intimated by anti-Armenian flyers that were posted over the weekend in Beverly Hills. 
The flyers attacked Armenians at the same time they were protesting a blockade of a majority Armenian city in Azerbaijan.
The protest, which began in Westwood, urged the Biden administration to cut off aid to Azerbaijan, which Armenians say is trying to commit the same kind of genocide committed against them in the early 20th century.
The flyers list Azerbaijan as one of four countries that will "wipe Armenia off the map."
The flyers were placed in Beverly Hills as local Armenian Americans were protesting roadblocks in Artsakh— a majority Armenian area in Azerbaijan— and human rights activists claim it has been cut off from supplies of food, water and other basic necessities.
"It just made me very upset and irate that we don't stand up, that more people aren't standing up to end this hate," said Shahen Derderian, a protester.
The mayor of Beverly Hills tweeted "hate has no place in Beverly Hills or anywhere," in response to the flyers found in the city.
Beverly Hills was also where antisemitic flyers were posted in November of 2021.
Raffi Kassabian, the vice chair of the Armenian National Committee of America Western region says it is no accident that the flyers appeared in Southern California— home to the largest Armenian population outside of Armenia.
"Obviously it's directed towards the Armenian people but really it's an affront to all Los Angelenos and it's an affront to anybody who believes in basic and fundamental human rights," Kassabian said.
The Beverly Hills Police Department says it's aware of the hate flyers and is investigating.