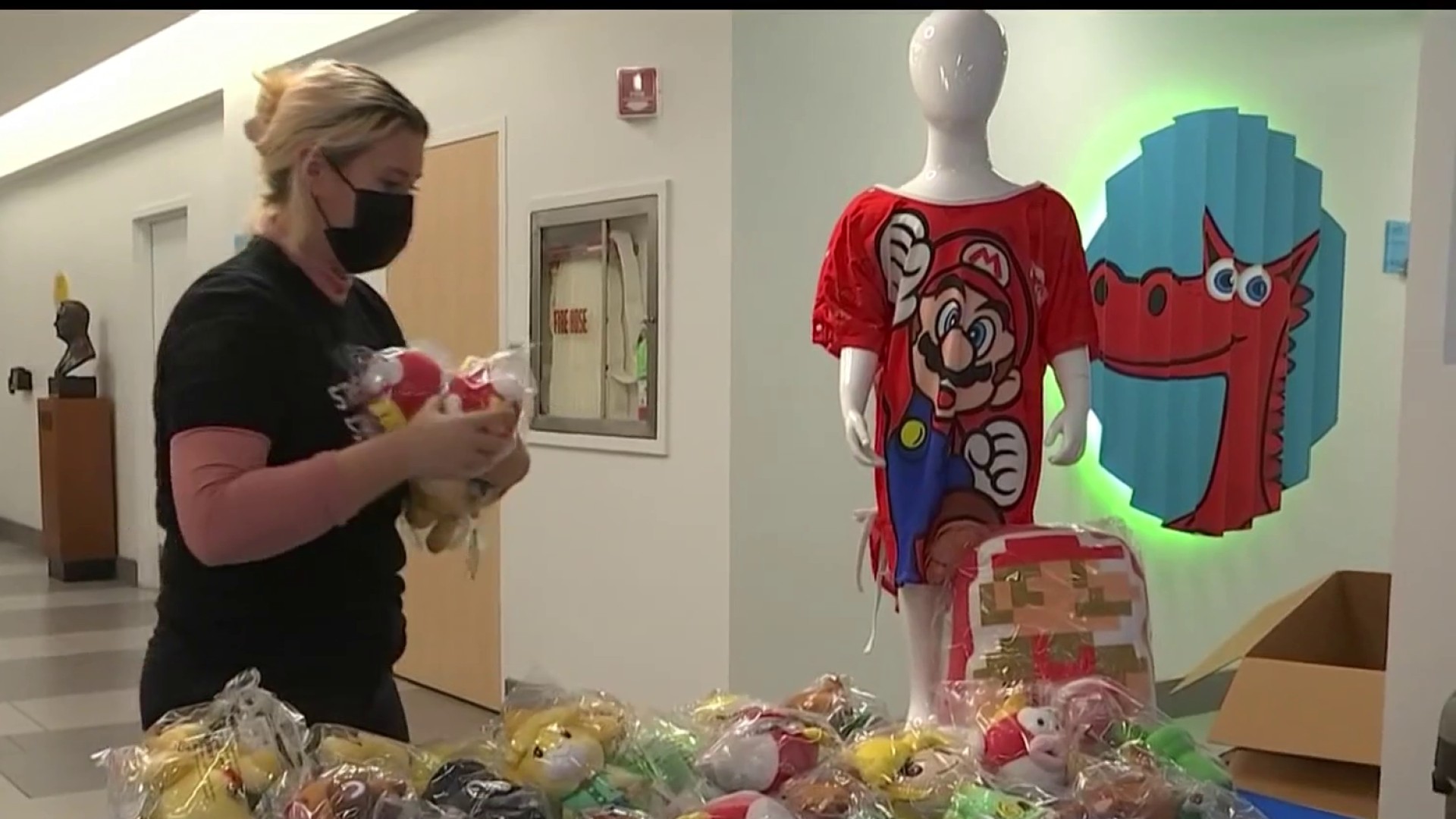 Arturo Hernandez, a patient and Mario fan, is happy, animated and focused. 
All because he is playing his favorite videogame of all time.
Nintendo's "Mario Brothers." His favorite character is Luigi because it's his favorite color. 
Looking at his smile, you'd hardly know how tough the last four years have been for Arturo.
Bone cancer in right knee, hospitalization, chemotherapy, a marrow transplant to save his life. And that is just the medical part.
"He gets made fun of because of the way he walks or the way he talks," said his sister Mireya Hernandez.
A non-profit called the "Starlight Children's Foundation" raised money last year to put free gaming consoles in hospitals nationwide.
Two of the consoles are at the Luskin Orthopaedic Institute off West Adams Boulevard.
Happiness helps heal according to Christine Soldner of Starlight Children's Foundation. "When you're thinking about playing with toys and games and just having fun, you're able to not be as focused on the illness," Soldner added.
Members of Arturo's family say this game has done a lot more than just "entertain" him. It's actually made him happy.
Arturo's mom, Ignacia Varela says stuff like this motivates him. It helps him look forward to hospital visits that young patients usually dread. 
The kids get gift packs with Mario-themed goodies.
But maybe best of all, they meet a spot-on Mario imitator. Eric Bauza, a voice actor and artist who free-hands autographed sketches of the brothers for everyone.
Today, Arturo lives in a perfect fantasy world of cartoon plumbers, funny voices and fireballs. He is smiling his way to remission from Cancer. Not a care in the world.