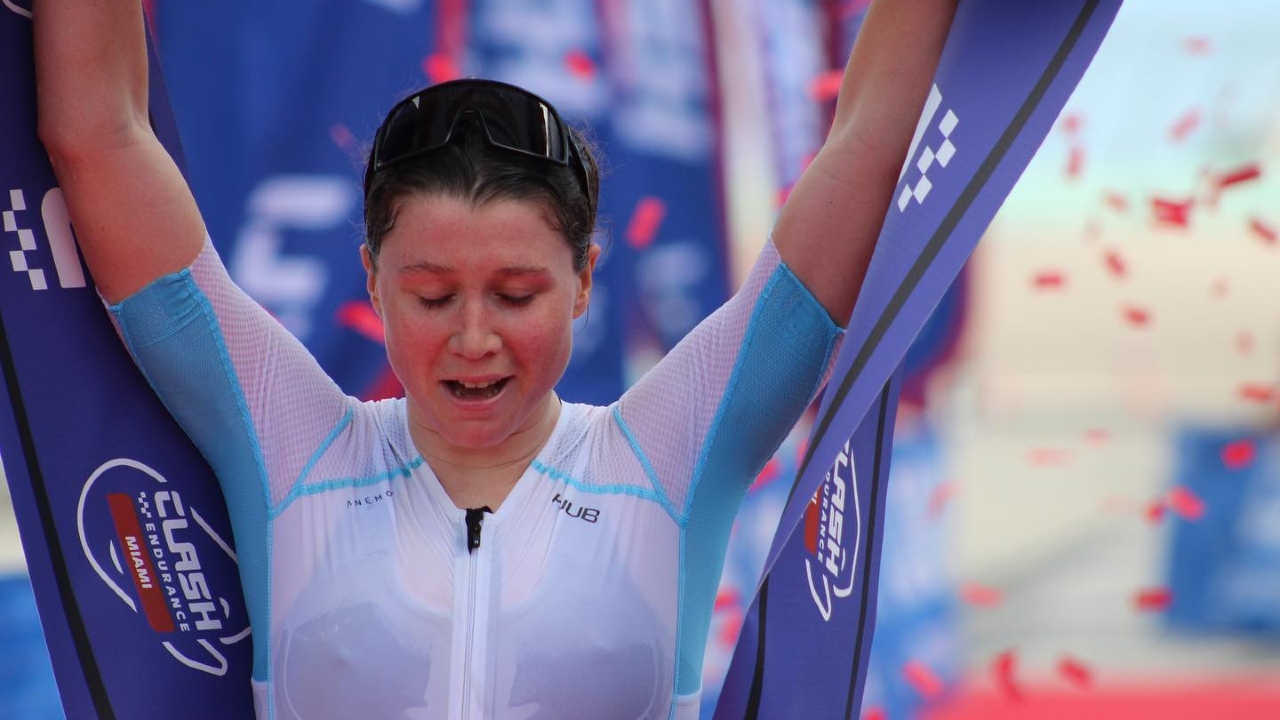 Britain's Lucy Byram started her season in perfect style with an impressive victory at CLASH Endurance Miami, the first big event Stateside.
The 23-year-old had a breakthrough 2022, with highlights including wins at Challenge Wales and IRONMAN 70.3 Venice-Jesolo.
She was sixth out of the water but had moved up to second by the end of the bike section at the Homestead Miami Speedway before taking the lead early on the run from Sif Bendix Madsen (DEN) and powering clear.
Popular Stories Right now
Swim – Perez Sala leads again
With a water temperature of 81°F even at 0830 local time it was a warm, non-wetsuit legal swim and it was no surprise to see Sara Perez-Sala first into T1.
The Spaniard had matched Lucy Charles-Barclay in the 1.1-mile swim in 2021 and also led the way 12 months ago.
Heading out onto the bike, Perez Sala was 22 seconds ahead of Pamella Oliviera (BRA) and 44 seconds in front of Byram and Bendix Madsen, with American duo Grace Alexander and Haley Chura also close up, but with big gaps already to the rest.
Bike – Bendix Madsen shows the way
But things would change on the 17 laps of the 39-mile bike section as Bendix Madsen, Byram and Perez Sala were soon locked together.
And perhaps surprisingly it was Perez Sala, who led by a minute last year before crashing out on the bike, who was the one to drop away.
She was over two minutes back by T2, with Bendix Madsen holding a narrow 20-seconds advantage over Byram.
Run – Byram takes control
But the run belonged to Byram as soon as she took over at the head of affairs inside the first couple of miles.
By the halfway point at five miles her lead was up to 40 seconds from Bendix Madsen and by now Oliveira's run prowess had seen her move through the field and overhaul Perez Sala for third.
And that was how it stayed to the finish, Byram stopping the clock in just under three hours to win by 1:17 from Bendix Madsen, with Oliveira rounding out the podium at +2:22.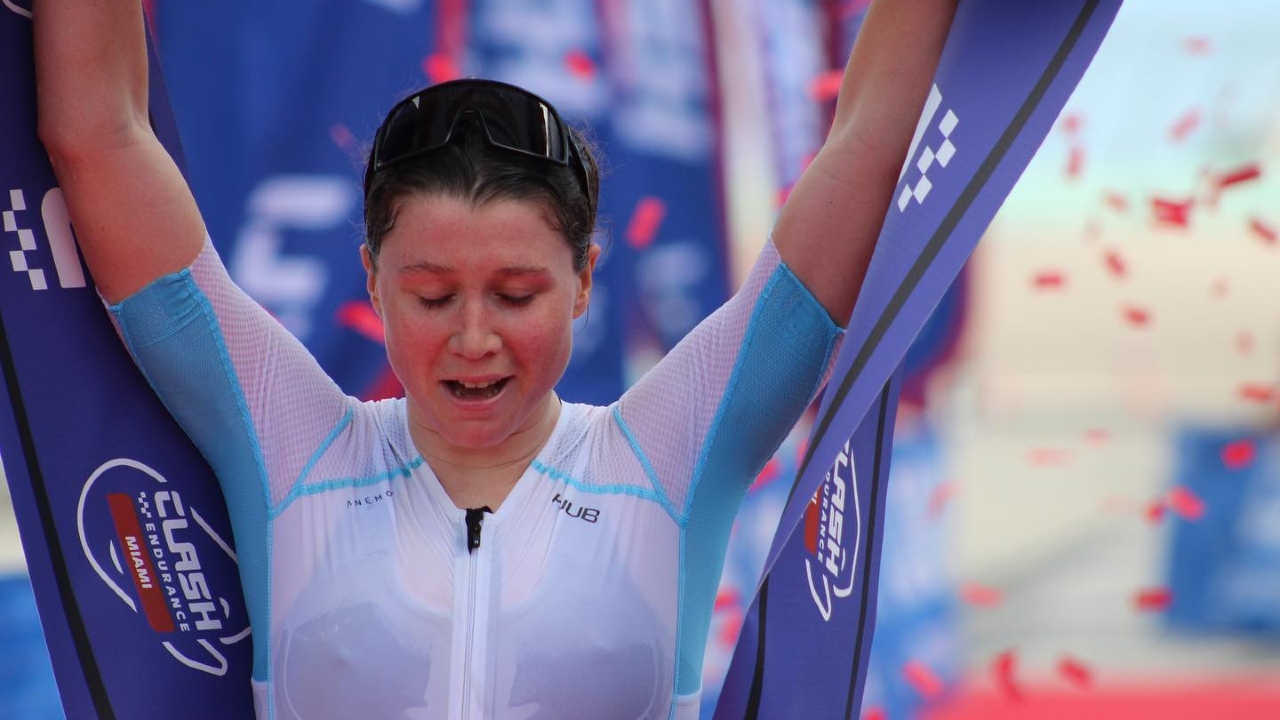 CLASH Miami Results 2023
Friday March 10, 2023
Homestead Miami Speedway – 1.1-mile / 39-miles / 10-miles
PRO Women
1. Lucy Byram (GBR) – 2:59:16
2. Sif Bendix Madsen (DEN) – 3:00:33
3. Pamella Oliveira (BRZ) – 3:01:38
4. Sara Perez Sala (ESP) – 3:03:52
5. Haley Chura (USA) – 3:04:07
6. Olivia Mitchell (IRL) – 3:07:24
7. Grace Alexander (USA) – 3:09:56
8. Holly Smith (USA) – 3:15:20
Latest News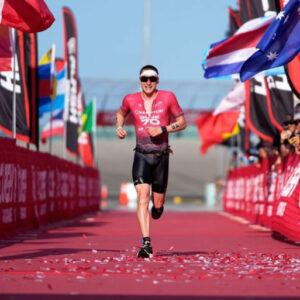 CLASH Miami Results 2023: West is best but Bishop bags big second place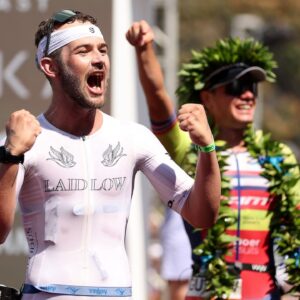 Sam Laidlow ready to deliver on increased expectations in 2023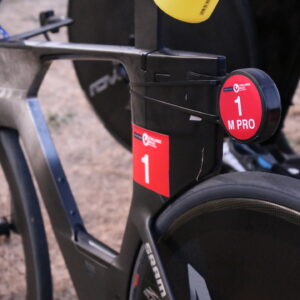 Challenge Roth poised to use new technology to combat drafting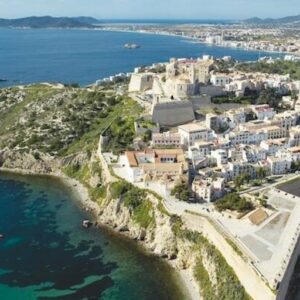 Party time? Why all triathlon roads lead to Ibiza in May…
Drafting and media bikes in spotlight as Roth takes steps towards 'fairer' racing