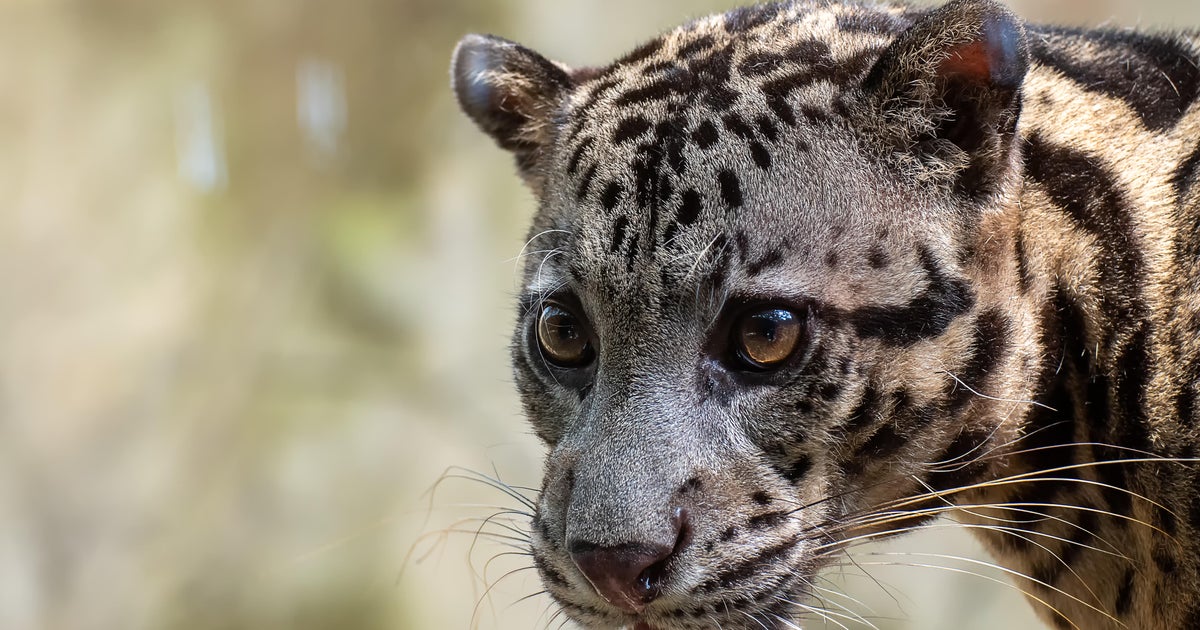 A clouded leopard has escaped her habitat at the Dallas Zoo, officials said Friday, calling the incident a "serious situation." The animal named Nova weighs between 20 and 25 pounds, CBS DFW reported. 
The Dallas Police Department said it is helping zoo officials find the animal while the zoo remains closed as a search for the animal was launched. 
"We have an ongoing situation at the Zoo right now with a Code Blue — that is a non-dangerous animal that is out of its habitat," officials said in a statement. "One of our clouded leopards was not in its habitat when the team arrived this morning and is unaccounted for at this time."
The zoo added: "Given the nature of these animals, we believe the animal is still on grounds and hiding."
Nova's habitat is located in an area not far from the Children's Zoo, CBS DFW reported. It's in between the Prime Meriden Cafe and Primate Place, across from the tigers and tortoises in the northeast area of the zoo. 
"While I wouldn't put it past her to hunt squirrels or birds given the opportunity, she is absolutely not a danger to humans at all," Harrison Edell, Dallas Zoo's executive vice president for animal care and conservation, told the station. "If you happen to see a cat that's bigger than bigger than a housecat, but smaller than a bobcat, please call us."
Clouded leopards are from Southeast Asia. Nova came to the Dallas Zoo from the Houston Zoo where she was born alongside her sister Luna. 
Often called the "smallest of big cats," the clouded leopard isn't directly related to regular leopards, according to the Smithsonian's National & Zoo Conservations & Biology Institute. Males weigh up to 50 pounds while females are significantly smaller, usually 25 to 35 pounds.
This isn't the first time an animal has escaped its habitat at the zoo, CBS DFW reported. 
In 2004, a 300-pound, male gorilla named Jabari cleared a 14-foot wall and mauled three people. Police killed him. 
In 2010, another gorilla named Tufani escaped a holding area when a worker left a door open. Tufani never got into a public area.
The following year, in 2011, the zoo declared a Code Red when an adult chimpanzee named Koko escaped through an unsecured gate in what authorities called a sort of "bedroom" area. She was shot with a dart gun in a hallway and sedated. 
Thanks for reading CBS NEWS.
Create your free account or log in
for more features.