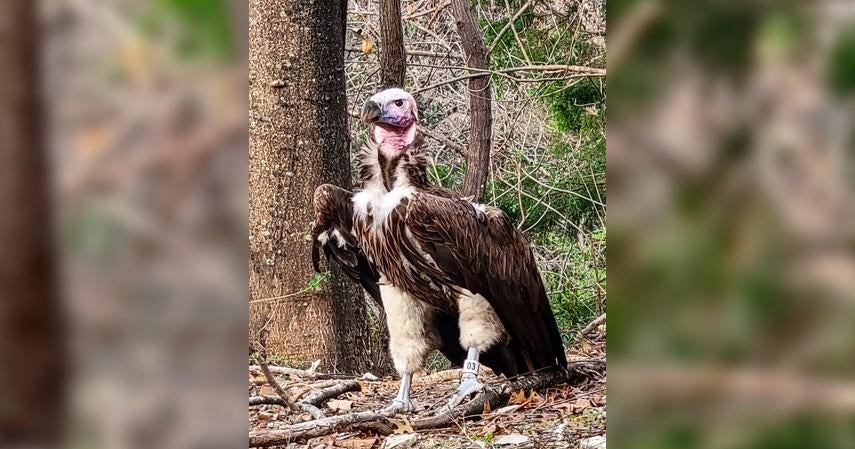 Officials at the Dallas Zoo have partnered with local law enforcement agencies to investigate the "unusual" death of an endangered vulture, says after other incidents at the zoo which were deemed suspicious. The animal, named Pin, belonged to a threatened species of birds called lappet-faced vultures and had lived at the zoo for 33 years, CBS DFW reported.
Announcing the bird's death in a Facebook post over the weekend, the Dallas Zoo said officials do not believe that Pin died "from natural causes." Dallas Zoo President and CEO Gregg Hudson revealed at a news conference on Monday that the vulture, found dead in his enclosure by park staff, suffered an intentional wound that was ultimately fatal.
"This goes from being about malicious and gets into really criminal intent that's dangerous," Hudson told reporters at the news conference. "I've been in the zoo profession over 30-plus years, and never had a situation like what happened Saturday. It's unprecedented and very disturbing."
The Dallas Police Department and the U.S. Fish and Wildlife Service launched a multi-agency probe into the incident that killed Pin — as well as other, less violent acts that have rocked the sprawling wildlife park in recent weeks. The zoo is offering a $10,000 reward to anyone who can provide information that leads to an arrest or indictment, according to CBS DFW.
"This weekend, our staff found that one of the endangered vultures in our Wilds of Africa habitats had died. The animal care team is heartbroken over this tremendous loss. Please keep them in your thoughts as they process what has happened," the Dallas Zoo said in its Facebook post shared on Sunday.
"The circumstances of the death are unusual, and the death does not appear to be from natural causes," the post continued. "Given the recent incidents at the Zoo, we alerted the Dallas Police Department. We cannot share many details until Dallas PD has had more time to look into this matter."
About one week before Pin's death, the Dallas Zoo enlisted help from police when a clouded leopard went missing after its enclosure was "intentionally" cut, officials said at the time. The leopard, named Nova, was found and safely returned to another enclosure near her usual habitat within a day of the incident. But the zoo noted that questions remained about who was responsible, and whether they had also cut a hole in a monkey enclosure elsewhere on the property.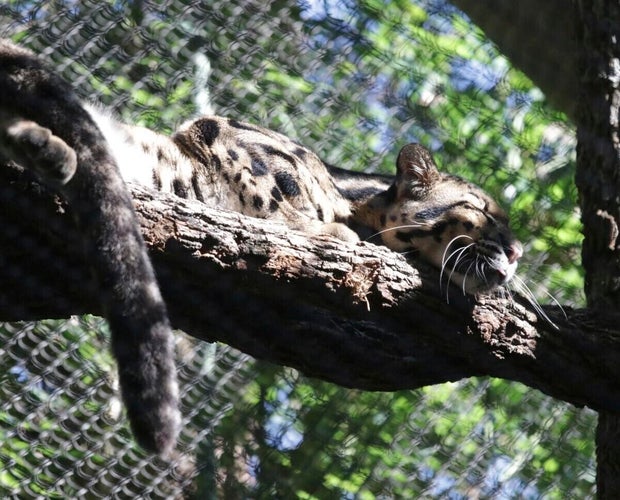 "In the past week, we have added additional cameras throughout the Zoo and increased onsite security patrols during the overnight hours," the Dallas Zoo said on Facebook. "We will continue to implement and expand our safety and security measures to whatever level necessary to keep our animals and staff safe."
Lappet-faced vultures like Pin are facing a population decline because of "poisoning and human persecution," as well as a number of other threats, including electrocution, drowning in reservoirs, collisions with power lines and habitat destruction, according to The Peregrine Fund, a nonprofit conservation organization.
"Deaths are always difficult. But this is especially challenging. There's a good chance lappet-faced vultures could move to critically endangered or even go extinct in our lifetime," said Harrison Edell, Dallas Zoo's executive vice president for animal care and conservation.
CBS News contacted the Dallas Zoo for additional comments about Pin's death but did not receive an immediate response.
Thanks for reading CBS NEWS.
Create your free account or log in
for more features.