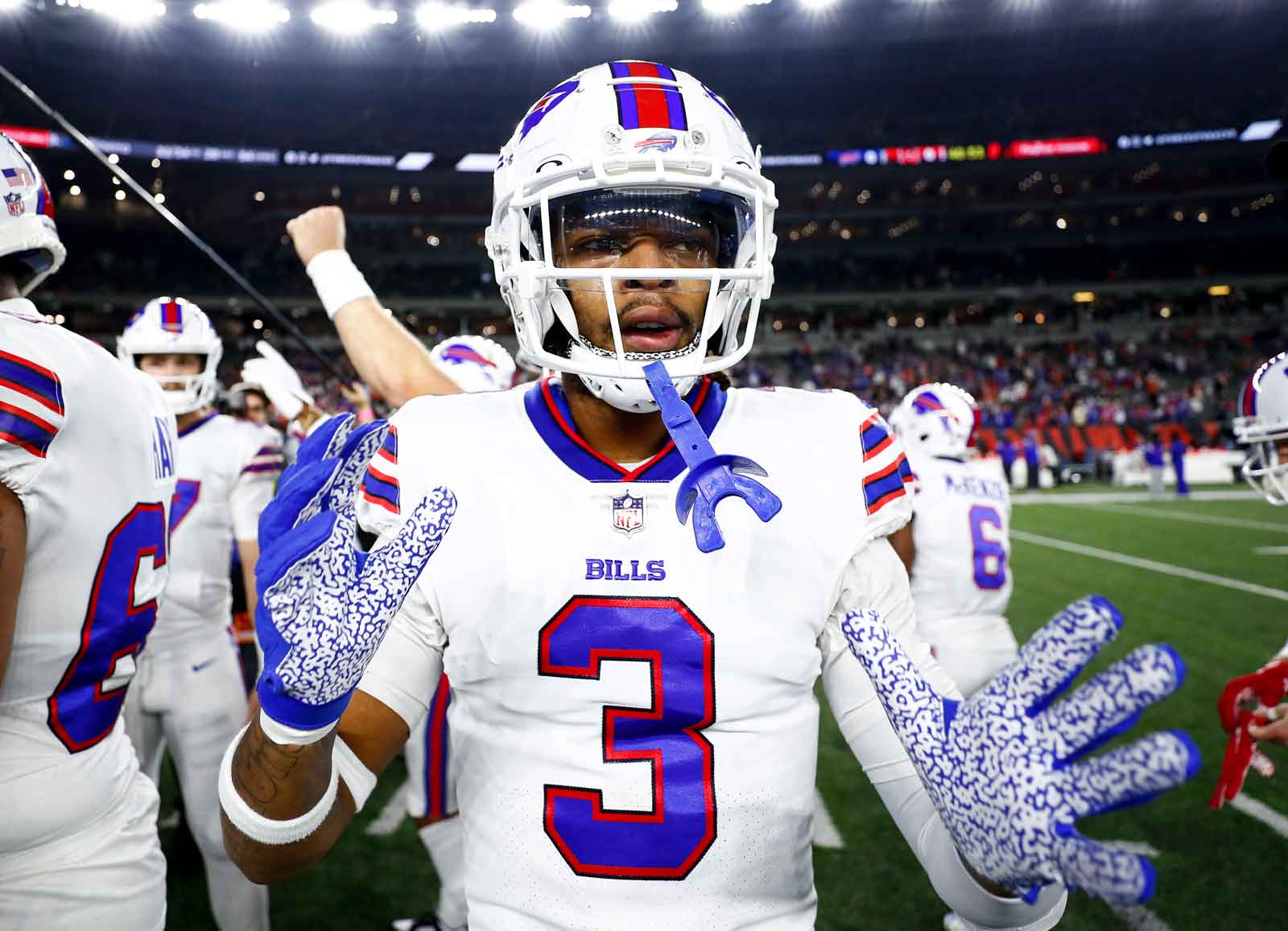 Damar Hamlin makes first social media post since cardiac arrest originally appeared on NBC Sports Chicago
The world has heard from Damar Hamlin. 
The 24-year-old Buffalo Bills safety posted a message of support and gratitude to his social media accounts on Saturday, nearly five days after suffering a cardiac arrest mid-game during Monday Night Football. 
Hamlin posted four pictures on Instagram — two in his Bills uniform, one in a stadium tunnel and a screenshot quoting one of his first interactions in the hospital. 
After collapsing in the middle of the first quarter of Monday's Week 17 matchup against the Cincinnati Bengals, Hamlin was rushed to nearby University of Cincinnati Medical Center. He remained in critical condition, but showed small signs of improvement over the next couple days. 
On Thursday, doctors announced that Hamlin regained movement and had started to communicate through writing. 
Sports
Get today's sports news out of Los Angeles. Here's the latest on the Dodgers, Lakers, Angels, Kings, Galaxy, LAFC, USC, UCLA and more LA teams.
One of his first questions — unsurprisingly to people who know him — was who won the game. His doctor answered by saying: "You've won the game of life."
Hamlin also tagged his charity, Chasing Ms, in the Instagram post. 
Since Monday night, the Holiday toy drive has garnered more than $8 million in donations, including from many players and executives around the league.
A quick scroll through his Instagram post reveals an outpouring of support from fans and players around the league, including teammate Josh Allen and Bengals wideout Tee Higgins, the player involved in the tackle that immediately preceded Hamlin's cardiac arrest. 
Hamlin tweeted out a similar message, thanking everyone who had reached out over the last week and asking for continued prayers. 
Earlier Saturday afternoon, the Bills tweeted that while Hamlin continues to breathe on his own and maintain "excellent" neurological function, he remains in critical condition. There has not been an update on his status since his return to social media.