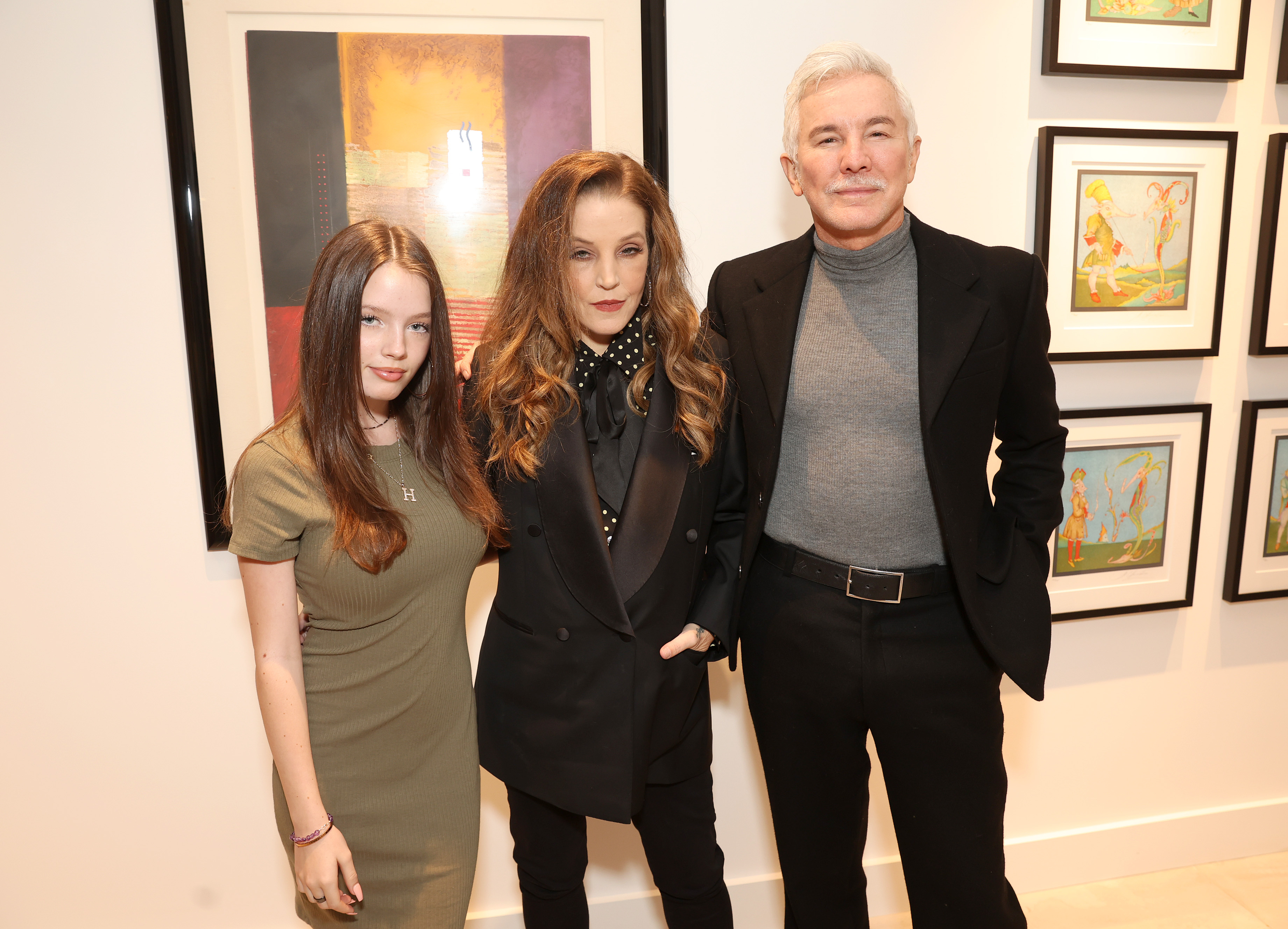 Just days before Lisa Marie Presley died of possible cardiac arrest, she and mom Priscilla Presley stepped out together in support of Austin Butler.
While attending the 2023 Golden Globes on Jan. 10, Lisa Marie Presley—who was the only child of Elvis Presley and Priscilla Presley—sang Butler's praises for his portrayal of her father in Baz Luhrmann's "Elvis" biopic.
"He's such a sweetheart—an authentic, true sweetheart," Lisa Marie Presley, 54, told Access Hollywood on the red carpet. "And just as good off-screen as he is on screen."
When asked if Butler, 31, crushed his performance as the music icon, she said, "Absolutely. Even the throat, he'd make these noises sometimes and he got all of it. He absolutely nailed it."
Butler later returned the love after he took home the award for Best Actor in a Drama Motion Picture.
"Thank you for opening your hearts, your memories, your home to me," he said during his acceptance speech. "Lisa Marie, Priscilla, I love you forever."
According to an eyewitness inside the Golden Globes, Lisa Marie Presley and her mom appeared to be in good spirits. 
"They were having a sweet mom and daughter night out," the insider shared with E! News. "They seemed happy as if they were having a nice evening."
The awards ceremony would mark Lisa Marie Presley's final public appearance. On Jan. 12, her mother confirmed that she had passed away.
"It is with a heavy heart that I must share the devastating news that my beautiful daughter Lisa Marie has left us," Priscilla Presley said in a statement to People. "She was the most passionate strong and loving woman I have ever known."
Priscilla Presley concluded, "We ask for privacy as we try to deal with this profound loss. Thank you for the love and prayers. At this time there will be no further comment."
The Los Angeles County Fire Department confirmed crews responded at 10: 37 a.m. to a home in the 5000 block of Normandy Drive in Los Angeles' west San Fernando Valley. The department described the patient only as a woman in mid-50s, suffering cardiac arrest. Responders were able to find a pulse, and she was transported by ambulance, officials told NBC News.
"She is now receiving the best care," Priscilla Presley shared on Facebook shortly after the news broke. "Please keep her and our family in your prayers."
Lisa Marie Presley shared her 33-year-old daughter Riley Keough and her late son Benjamin Keough with ex-husband Danny Keough. She also had 14-year-old twins Harper and Finley with ex-husband Michael Lockwood.
Lisa Marie Presley died on Jan. 12 at the age of 54 after being hospitalized. Prior to her death, she had spoken out multiple times about the tragic death of her son Benjamin. Benjamin Keough died by suicide in 2020 at the age of 27.
After Benjamin Keough died by suicide at the age of 27 in July 2020, Lisa Marie Presley opened up about how she planned to heal and move forward for her kids. 
"It's a real choice to keep going, one that I have to make every single day and one that is constantly challenging to say the least," she wrote in a 2022 essay for People. "But I keep going for my girls."