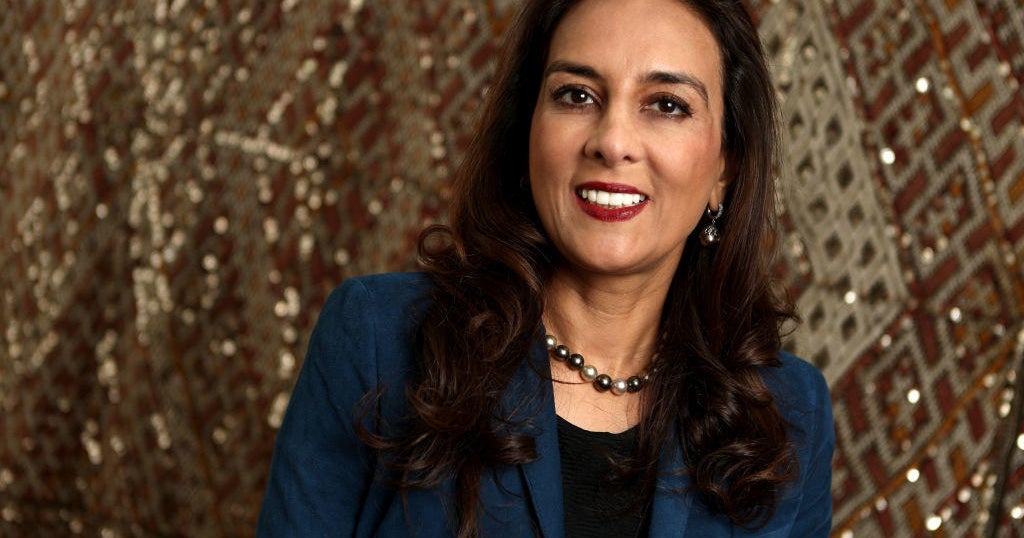 Florida Governor Ron DeSantis may have made the race for the new Republican National Committee chair a lot more competitive on the eve of the election. 
Ronna McDaniel, seeking her fourth term as chair, appeared to have her reelection bid locked up, with over 100 members declaring their support for her. But that was before DeSantis weighed in on the race during an interview with "The Charlie Kirk Show" Thursday.
"We've had 3 substandard election cycles in a row, '18, '20, and '22, and I'd say '22 was the worst…I think we need a change," DeSantis said. "I think we need to get some new blood in the RNC. I like what Harmeet Dhillon has said."
The Dhillon team had DeSantis as one of her endorsements on her website, but then an a short time later took it down — something Mc Daniel supporters quickly pointed out to CBS.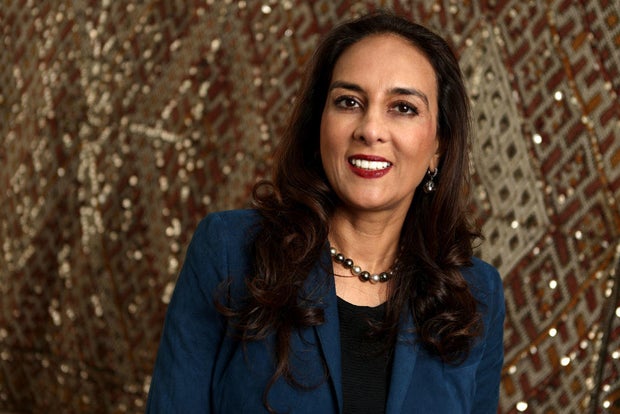 Dhillon herself said it was "not an endorsement" but her supporters at RNC winter meetings have been touting it as such. Dhillon herself told CBS News that it adds momentum to her candidacy.The DeSantis remarks had shaken up the election but McDaniel is still the favorite to win Friday's election.
But Dhillon told CBS News that she was happy to have the vote of confidence from the popular Florida governor. 
"I'm gratified that a party leader of Gov. DeSantis' stature recognizes the problem," she told CBS News after his remarks. "Recognizing the problem was the first step in fixing your problem. So, I hope to work with leaders across the party spectrum."
She said that DeSantis' comments, along with the recent endorsement of the Young Republicans of New York has given her candidacy "a lot of momentum."
McDaniel needs to get to 85 and she is expected to do so. One Dhillon supporter said it was still "an uphill climb" for the California challenger.
Dhillon has maintained that the party must make changes in order to win in 2024, a sentiment echoed by DeSantis. Dhillon said, "I'm saying if we don't make these changes, we will not win."
The Republican National Committee is meeting in Dana Point, California, this week to select a new chair to lead the party's infrastructure going into the 2024 election cycle after the party's disappointing showing in the midterm elections. Republicans won a slim majority in the House but failed to flip the Senate.
Dhillon, an attorney for former President Donald Trump and Trump ally and MyPillow CEO Mike Lindell are competing to unseat McDaniel. 
Trump has said he'll "let them fight it out."
On Thursday night, the three candidates spoke at a forum and took questions from the 168 members. 
McDaniel spoke the longest, according to RNC officials in room, and she was the only one given a standing ovation following her remarks, according to McDaniel supporters in the room.
CBS News reporter covering the intersection between politics and tech.
Thanks for reading CBS NEWS.
Create your free account or log in
for more features.