Elon Musk testified before a nine-person-jury in California Monday to try to explain a series of tweets from 2018 in a trial that could cost the Tesla CEO billions. A group of burned Tesla shareholders are suing Musk, and they argue the billionaire misled investors, causing them to lose tens of millions, when he published his now infamous "funding secured" tweets announcing he was "considering" taking the company private.
Several major themes ran through Musk's first full day of testimony. The CEO and his lawyers repeatedly argued that Musk, unequivocally, had every intention of taking Tesla private. To that end, Musk claimed the head of Saudi Arabia's Public Investment Fund (PIF) verbally expressed interest in funding the privatization effort, which Musk said he assumed made it a "done deal." Though that deal fizzled, Musk repeatedly tried to assure the jury he could have, in theory, still financed the Tesla takeover by selling his SpaceX shares. Funding was, in his mind at lest, indeed "Secured."
Musk also remained committed to the idea that drawing any links between his tweets and variations in Tesla's stock price were "absurd." Together, Musk hopes those points will convince the jury he was acting in the best interest of shareholders and shouldn't be held responsible for large sums of money lost by investors when Tesla's stock price crumbled.
420 price was 'not a joke'
During his testimony Monday, Musk told the jury that the proposed $420 per share price to take Tesla private was, "not a joke," and said any connections between it and references to marijuana tropes were purely a coincidence. The CEO said he privately discussed taking the company private with fellow tech founder Michael Dell, who took Dell private in 2013. Musk claims Dell told him he was "unequivocal" that going private was a good idea.

G/O Media may get a commission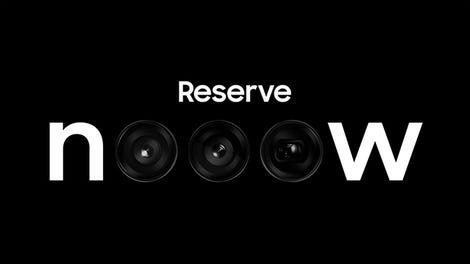 Up to $100 credit
Samsung Reserve
Reserve the next gen Samsung device
All you need to do is sign up with your email and boom: credit for your preorder on a new Samsung device.
Musk claimed the timing of his self described "infamous tweet" came partly to get ahead of a Financial Times article discussing the Saudi PIF's investment stake in Tesla and potential plans to take the company private. In his telling, Musk says he quickly posted the tweet to make sure all Tesla investors were informed of the plans to take the company private.

"I wanted to make sure all investors were aware of the take-private just in case the article contained information about the take private," Musk said.
That initial tweet was just the start though. Musk continued to tweet about his proposed plans to go public despite knowing Tesla was working on crafting a formal statement to explain his thinking to employees and investors. Musk said he kept on tweeting during that time because he was, "worried that shareholders would think I was trying to exclude them," if he stayed silent.
Musk tried to pour water on shareholder's claims that he misled investors, saying he "unequivocally wanted to take Tesla private," according to Bloomberg. Musk told the jury he met with members of Saudi Arabia's Public Investment Fund (PIF) two months prior to the fateful "funding secured" tweet. If that deal had gone through, Musk said, the Saudi PIF would have provided roughly $10 billion in funds to take a minority stake in a private Tesla. Though that investment never materialized, Musk said he believed at the time it was a "done deal" and went on to say he believed he could have secured the funds needed to take Tesla private by using his shares of SpaceX as collateral. Throughout the trial, Musk repeteadly reiterated the notion that he could potentially pay to take Tesla private by selling shares in SpaceX.

"It's important for the jury to know that," Musk said. "Very important."
Tesla's would-be Saudi investors are 'ass covering'
Musk's defense is that he did genuinely believe he had funds necessary to take Tesla private. His statements, however, fly in the face of a previous conversation had with Saudi investors in which he said he didn't own enough of Tesla to take it private himself, according to the plaintiffs. That conversation, which Bloomberg notes was disclosed in a proposed court filing, was contested by Musk's attorney, who said it could not be verified.
In one of the more dramatic exchanges during the trial Musk railed against Yasir Al-Rumayyan, the governor of Saudi Arabia's sovereign wealth fund, who he accused of "ass covering" and going back on the funding deal. Musk then questioned the shareholder's legal team on why they chose not to subpoena Al-Rumayyan.

"It would destroy your case," Musk alleged.
'Tesla's stock price goes up and down all the time'
Musk previewed the direction he would take in the trial when he briefly took the stand last Friday afternoon. After being grilled about his past tweets, Musk said he thought it was "absurd" to draw connections between his tweets and potential changes in Tesla's stock price. The CEO stuck to that narrative on Monday, and resurfaced the instance where he tweeted that Tesla's stock price was too high, only to see it rise further.

"Just because I tweet something does not mean people will believe it or act accordingly," Musk said.

Prosecutors have no shortage of real-world examples arguing against that point. Musk's Twitter audience, 126 million followers strong, can often drive mass popularity towards goods or products. Back in 2021, when the CEO was posting more frequently about cryptocurrencies, the valuations of bitcoin, ethereum, and dogecoin would regularly soar upwards or crash immediately following his statements. Outside of crypto, Musk's tweets have been credited for driving up the stock prices of certain video game developers, like Cyberpunk 2077's CD Projekt. Musk so far has tried to say he doesn't see a "causal link" between any of his tweets stocks subsequently rising or falling.

"Tesla's stock price goes up and down all the time," Musk said on Friday.
Tesla shareholders suing Musk say his tweets claiming secured funding led to a brief rise in the company's stock followed by a precipitous crash when it became clear he had failed to acquire the capital necessary to close the deal. In their lawsuit, the shareholders say Musk's promise of a mythical private Tesla were "indisputably false" and cost them tens of millions.
Elon was 'rushed, reckless' so he used the 'wrong words'
Speaking to the jury on the first day of the trial, Musk's attorney Alex Spiro tried to say his client's tweets weren't "lies" as the shareholders suggested, but rather that they simply included some "technical wordsmith inaccuracies." Musk, his attorney argued, did actually intend to take the company private and claimed Musk's sloppy tweets were actually caused by his mad rush to inform stakeholders of his intentions in an act of extreme transparency.
"He rushed and in his rushed, reckless state, he tweeted the wrong word choice," Spiro said. Addressing the jury, he said, "You will come to learn very soon that this was not fraud, not even close."
The shareholders attorney's pointed out that Musk repeated those "wrong words" over and over again in follow up tweets and an official Tesla blog post.

Legal experts expressed skepticism of Musk's legal defense. In a statement, Suffolk University law professor and former SEC Assistant General Counsel Joseph Franco said he saw "strong circumstantial evidence of compensable injury," due in part to Musk's undisciplined tweets.
"The Musk securities class action gives new meaning to the old saying: 'loose lips sink ships,' Franco told Gizmodo. "In its modern guise, it could be rephrased, 'teaser tweets in haste produce expensive litigation waste."
Tesla's in trouble
The trial occurs during one of the shakiest periods in Tesla' recent history. Increased competition with legacy carmakers and new upstarts in the electric vehicle space have put the company's once ironclad grasp of the EV market in jeopardy. Investor doubt over Tesla's continued dominance led it towards its worst stock performance to date in 2022. Those declines, the Associated Press notes, nuked an estimated $700 billion in shareholder wealth. Musk's recent chaotic and unpredictable management of Twitter, and its $44 billion dollar price tag, have also reportedly shaken shareholder confidence in the CEO even further.
Musk himself didn't seem all too confident in the time leading up the trial. Earlier this month, his attorney's tried to argue that Musk's past reputation and recent fallout from mass layoffs at Twitter meant the San Francisco based jury would be biased against him. The judge rejected that claim and allowed a jury to be selected, though not before striking down a number of potential jurors who held strong opinions about the CEO. One of those removed juror candidates described Musk as "a little off his rocker."