Ex-NFL RB Zac Stacy




Sentenced To Six Months In Jail




… Over Attacks On Ex-GF



2/27/2023 3:02 PM PT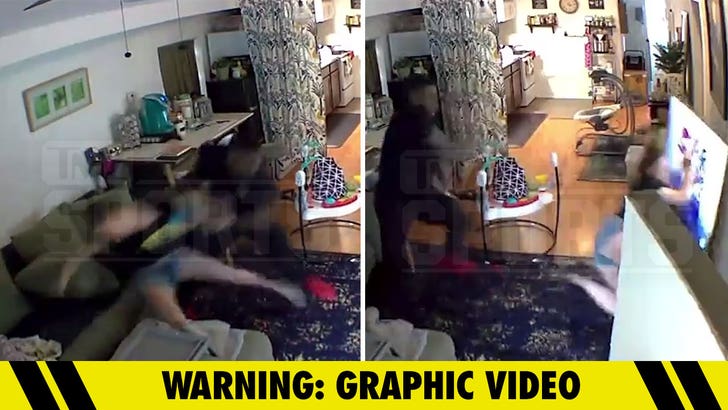 11/13/21
Zac Stacy will spend more time behind bars for attacking his ex-girlfriend on two separate occasions in 2021 … the former NFL running back was just sentenced to six months in jail in the cases.
An Orange County, Fla. judge made the ruling in a courtroom on Monday evening, according to WESH 2 News … also sentencing the 31-year-old to one year of probation.
Stacy had initially been accused of getting violent with the mother of his child, Kristin Evans, in mid-August 2021 — when he allegedly flew into a violent rage over rent money.
Evans said in court documents Stacy "physically assaulted me several times because he wanted the money back he gave me for our rent."
She added, "He punched my legs, slapped me, picked me up by my arms, and threw me into my window, which broke. I had glass in my feet that I removed myself."
Evans provided TMZ Sports photos of the injuries she says she suffered in the alleged attack … showing large bruises and cuts on her body.
Three months later, in mid-November, Stacy was involved in another incident … this time captured on camera punching Evans in the head, before slamming her into a television … all while their months-old son sat feet away.
Stacy was hit with multiple charges over the two incidents — but reached deals with prosecutors earlier this month … agreeing to plead guilty to one count of misdemeanor domestic violence battery and two counts of misdemeanor criminal mischief.
It's not yet clear when Stacy — who was drafted by the Rams in 2013 — will begin his jail sentence.