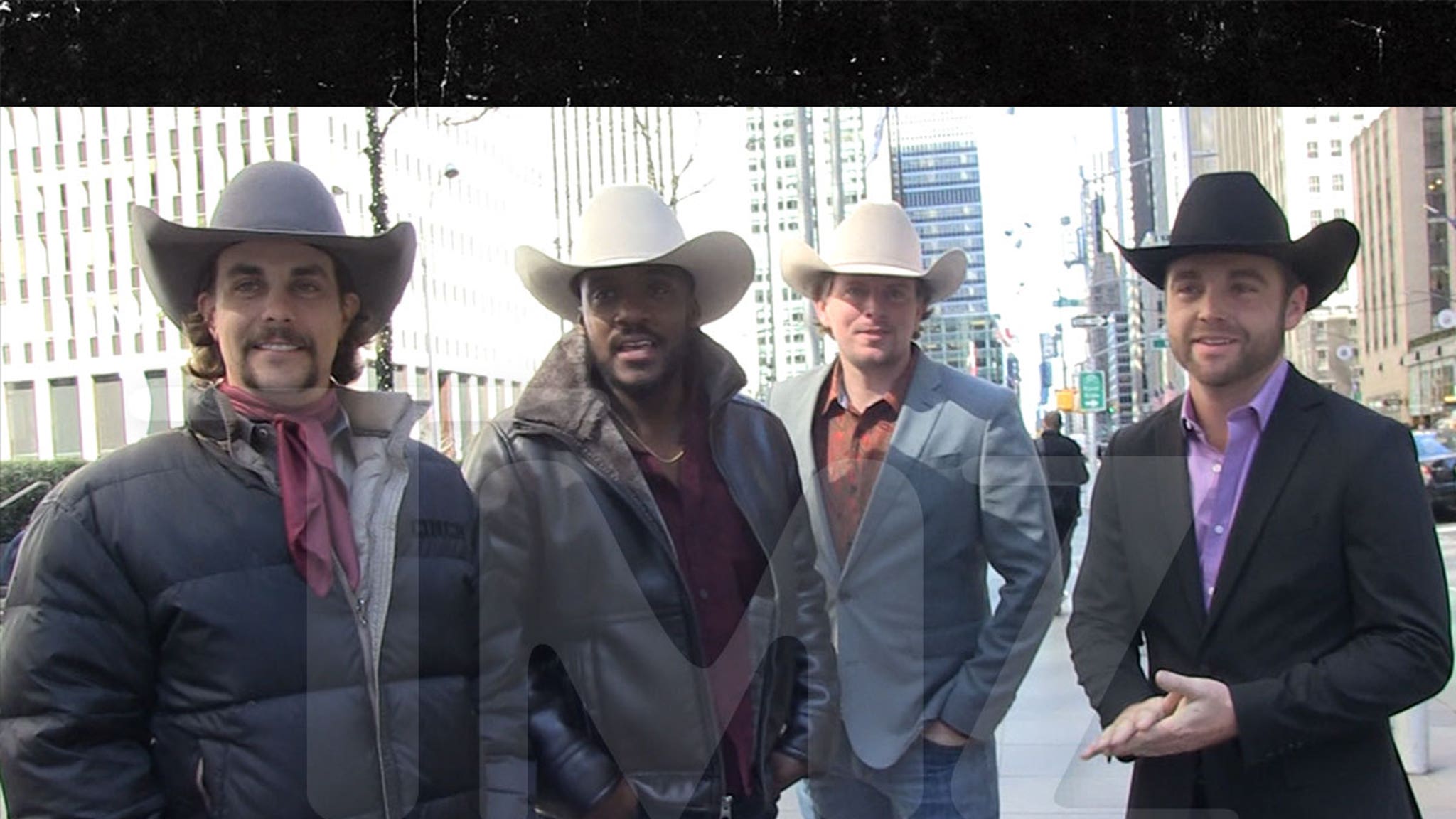 'Farmer Wants A Wife'




Farmers Look for City Love On TV …




It's the Real Deal!!!



3/8/2023 3:03 PM PT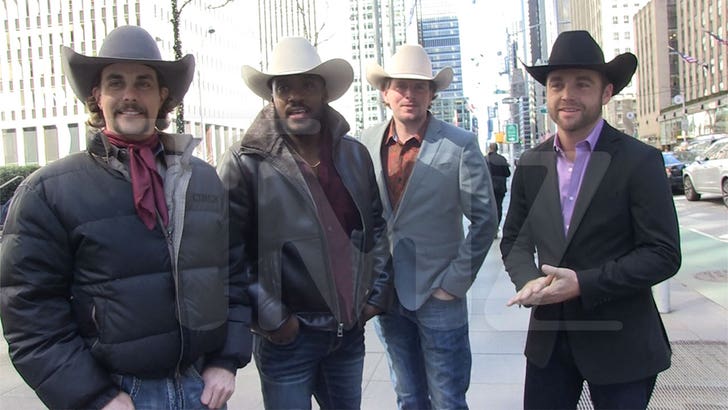 TMZ.com
There's a new farmer dating show in town … and the fellas looking for love in the heartland firmly believe dropping city girls into an authentic country-living experience will lead to their dream women.
We got the four farmers — Ryan Black, Allen Foster, Hunter Grayson and Landon Heaton – hanging out in NYC ahead of the U.S. premiere of "Farmer Wants a Wife" … and they think there's a simple reason the show's been a smash hit around the world.
The series has aired in more than 30 other countries, and resulted in 180 marriages and 410 children! The guys say giving women a genuine taste of what life is like down on the farm is a much better formula than the matchmaking vacay scenarios on most other dating shows.
The series, hosted by Jennifer Nettles, follows the four farmers on their search for love in the Midwest — they each host a group of women who leave behind their city life for the charms and challenges of country living.
In the words of one of the farmers, the women get to see if they're biting off more than they can chew … which of course is important when looking for lasting love.
BTW, we asked why city women and country guys are such great matches — based on the series stats, anyway — and they have a great answer.
We'll see if their theory's on point when "Farmer Wants a Wife" premieres tonight on FOX.