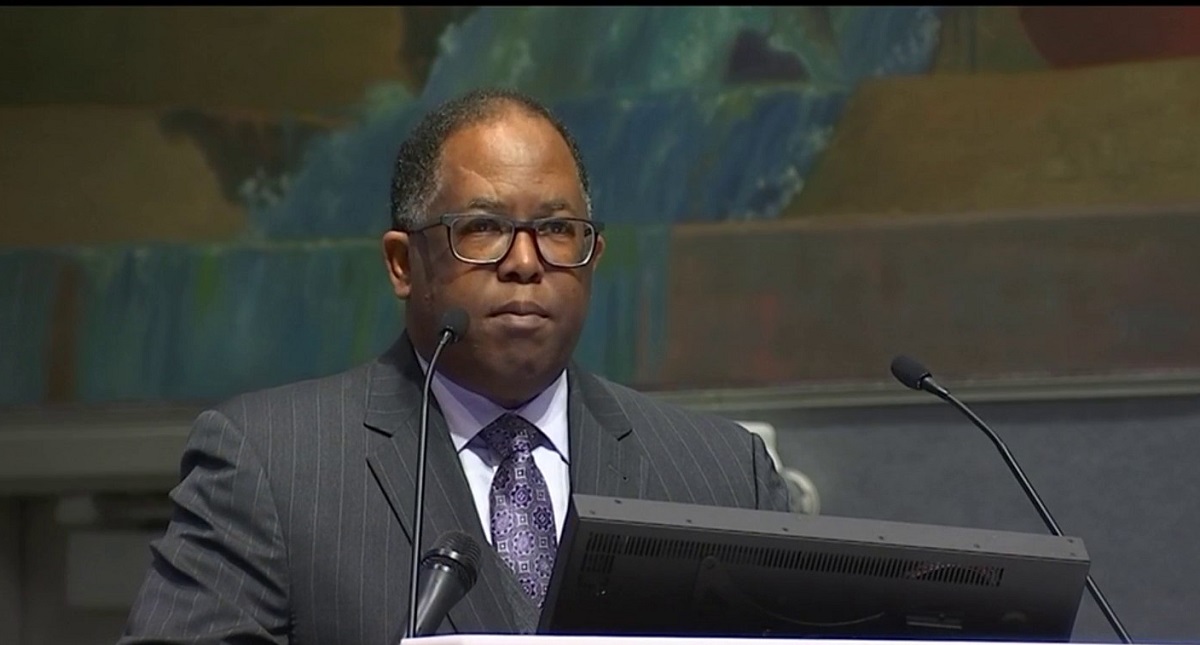 In opening statements Wednesday morning federal prosecutors asked a jury to find former Los Angeles County Supervisor Mark Ridley-Thomas, a fixture in Los Angeles politics, guilty of abusing government power to benefit his son and family.
"Power, privilege, and lies," Assistant U.S. Attorney Thomas F. Rybarczyk repeated three times at start the trial, at which Ridley-Thomas faces charges of conspiracy, bribery, and honest services fraud.
"The defendant, time and time again, dangled the carrot of County cash to get what he wanted," Rybarczyk said of Ridley-Thomas' alleged scheme to expand government contracts with the University of Southern California.
In return, prosecutors said Ridley-Thomas obtained admission and a full scholarship for his son, former state assemblyman Sebastian Ridley-Thomas.
The former supervisor's defense attorneys denied there was criminal intent behind any of the individual actions that prosecutors allege, when viewed together, make up the elements of a bribery conspiracy.
"So while you might not like the way it looked, it doesn't make it illegal and it doesn't make it a crime," said lawyer Galia Z. Amram.
In her opening remarks she ridiculed some of the prosecution's case as relying on the fuzzy interpretations of emoji symbols Ridley-Thomas included in some of his electronic messages, and said since the underlying actions that Ridley-Thomas took should be considered 'good,' jurors should ask themselves, why is there a trial?
Prosecutors say Ridley-Thomas personally helped amend a contract between the County and USC to make it more lucrative for the university, where, according to court filings, the former dean of the social work school was desperate for an infusion of government cash.
That former dean, Marilyn Louise Flynn, pleaded guilty last year to a federal bribery charge and admitted she helped funnel $100,000 from Ridley-Thomas to a non-profit operated by Ridley-Thomas' son in order to allegedly conceal the true source of the funds.
Rybarczyk told jurors Wednesday that Mark Ridley-Thomas pushed Flynn to admit his son to a graduate school and provide the scholarship, worth more than $100,000, at the moment Ridley-Thomas' son was resigning from an elected seat on the California Legislature as the result of a sexual harassment investigation.
The investigation followed complaints from two staffers in 2016 and 2017 that, if revealed publicly, "would tarnish the family name," Rybarczyk said.
USC also provided Sebastian Ridley-Thomas with a paid faculty position while he attended graduate school.
The trial is expected to last more than a month. If convicted Mark Ridley-Thomas could face a sentence of more than five years in prison.
Flynn is scheduled to be sentenced in June.