The duo will be joined by Devlin DeFrancesco in the three Michelin Endurance Cup events during the season, with NASCAR Cup ace Austin Cindric serving as the squad's fourth driver for the season-opening Rolex 24 at Daytona.
DeFrancesco and Lux will head to the Daytona International Speedway classic as the reigning LMP2 champions, having won the 2022 edition of the event in a DragonSpeed Oreca 07 shared with IndyCar stars Colton Herta and Pato O'Ward.
Cindric, meanwhile, won NASCAR's flagship Daytona 500 event last year and has contested a number of IMSA races at the same venue over the years, most recently with the Proton Mercedes team in the GTD class.
Fittipaldi has never raced in IMSA before but has racked up plenty of experience in the LMP2 class outside of North America, with a podium at Spa-Francorchamps the highlight of his 2022 European Le Mans Series campaign with Inter Europol Competition.
Fittipaldi, grandson of two-time Formula 1 champion, will dovetail his newly-announced IMSA commitments with a JOTA LMP2 drive in the FIA World Endurance Championship.
For its return to IMSA, Rick Ware – which also competes in the Cup Series – will campaign a single Gibson-powered Oreca 07 carrying a predominantly white livery, combined with white and green accents.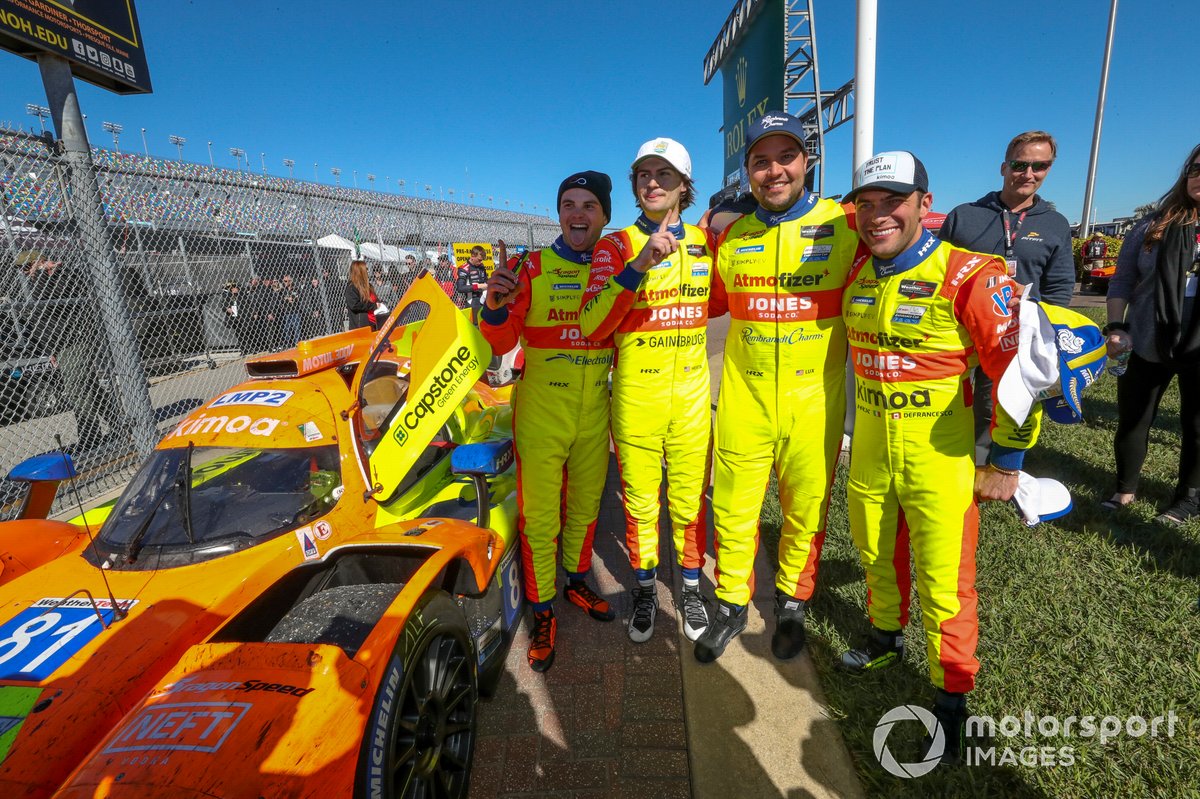 #81 DragonSpeed USA Oreca LMP2 07: Patricio O'Ward, Eric Lux, Colton Herta, Devlin Defrancesco
Photo by: Chris duMond / Motorsport Images
"The 24-hour race at Daytona is one of the Crown Jewels of motorsports," said team boss Rick Ware. "It's right up there with the Daytona 500, Indy 500 and 24 Hours of Le Mans. 
"I couldn't be happier about the driver line-up we're bringing to the Rolex 24 this year. It's great to have drivers with F1, NASCAR, Indy Car and various other levels of racing experience driving our car this year.
"Daytona is one of my favorite tracks because RWR has competed there in NASCAR, IMSA and Supercross before. It truly is the World Center of Speed."
The Rolex 24 at Daytona, which will feature all-new LMDh cars in the GTP class, kicks off on January 28 at 1:40pm local time.