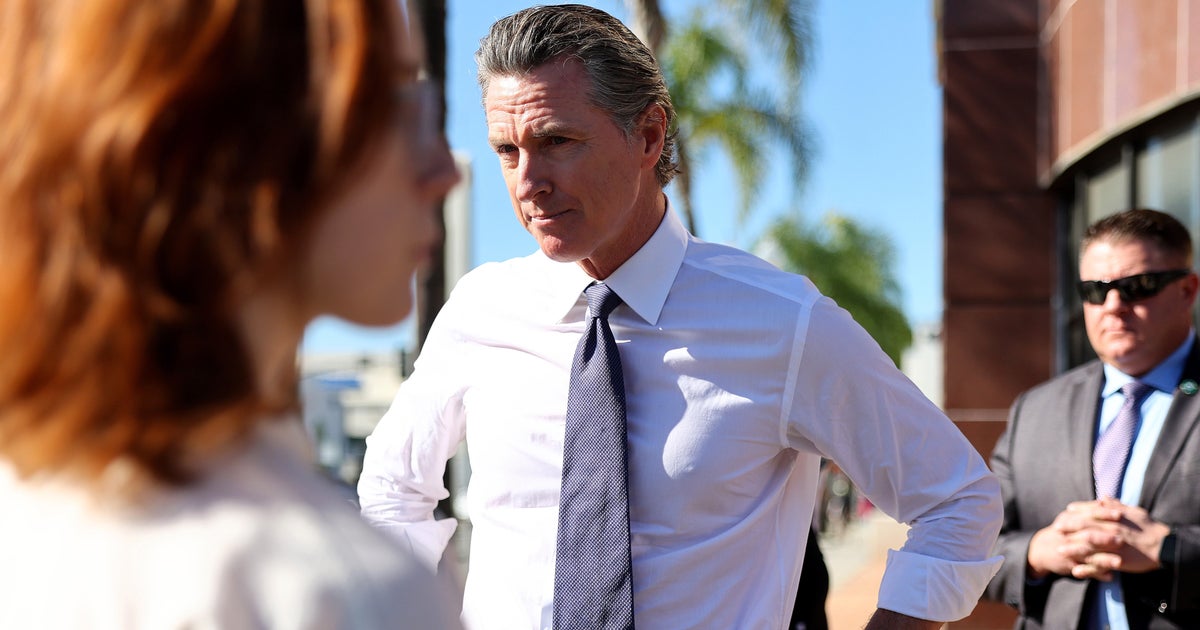 California Gov. Gavin Newsom is renewing his calls for stricter gun control measures following the mass shooting at a dance hall in Monterey Park on Saturday that killed at least 11 people and injured nine others. 
"Nothing about this is surprising. Everything about this is infuriating," he told "CBS Evening News" anchor and managing editor Norah O'Donnell on Monday. "The Second Amendment is becoming a suicide pact." 
Newsom clarified that he has "no ideological opposition" against people who "responsibly" own guns and get background checks and training on how to use them. 
But he told O'Donnell that current regulations are falling short. 
Authorities say the suspected attacker, who later died of an apparent self-inflicted gunshot wound as investigators closed in, used a modified pistol with a high-capacity magazine illegal in California, the state with the strictest gun laws in the U.S. 
When asked how the gunman was able to get the weapon, Newsom responded "we will figure it out," adding, "That's going to happen. You got to enforce laws. Things fall through the cracks, but it doesn't mean you give up." 
Newsom mentioned the role of mental health in mass shootings, but he singled out gun access as a factor exacerbating the problem.
"I'm really proud of the work we've done in this space, but we've had decades of neglect," he said. "But respectfully, I will submit that regardless of the challenges it relates to behavioral health, there's not a country in the world that doesn't experience behavioral health issues." 
Thanks for reading CBS NEWS.
Create your free account or log in
for more features.