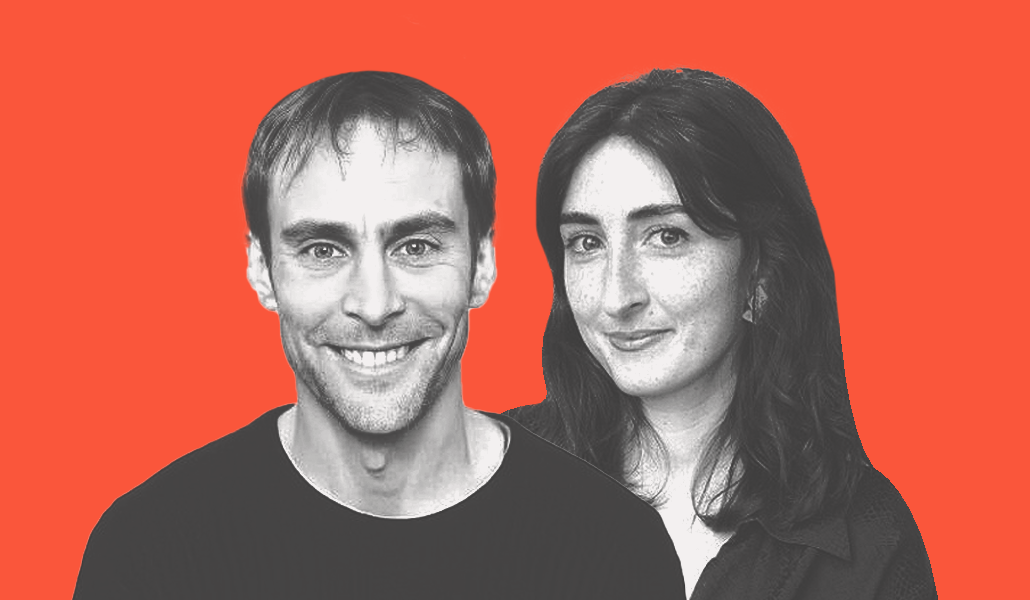 The barriers to changing the cultural narrative around female health and menstrual cycles are as high as they are vast, spanning stigma and shame to more diverse marketing and addressing the longstanding data gap between men and women.
Nick Lisher, CMO at period and ovulation tracker Flo Health and Anka Bedineishvili, strategy director at marketing consultancyTwentyFirstCenturyBrand have spent the last 18 months or developing solutions to address the lack of understanding and dispel misinformation around the issue. Digiday caught up with both marketers to find out how.
This conversation has been edited and condensed for length and clarity.
Changing the cultural narrative around a woman's cycle and female health is a complicated task, where do you start?
Bedineishvili: It is incredibly nuanced and vast but the overarching goal is the same — we need to help people see the immense potential of having a more open, proactive, and positive relationship with female health. That means making it aspirational to engage with across as many audiences as possible, whether that's women and people who menstruate, investors in femtech, scientists and doctors, or society at large.
So for instance, culturally our goal is to expel this myth that our menstrual health is a burden or something that's shameful and flawed. Instead celebrating the incredible benefits of tuning into our cycle and listening to our bodies. For employers, that narrative may be about how supporting female employees leads to a productive and resilient workplace. And so on.
Changing the cultural narrative starts with that kind of cultural awakening.
What prompted you as marketers to start thinking about how to change the narrative around a woman's cycle and female health more broadly?
Bedineishvili: There were immediate business and social imperatives. At the business level, if people don't see the value of engaging with their cycle, they won't see the true value of Flo. At the societal level, lack of engagement means a gender data gap and misdiagnoses that threaten the health and wellbeing of women and people who menstruate worldwide. And then all of our quant and qual research reinforced the urgency of this opportunity — Flo users consistently said they felt unsupported in their pursuit towards a more positive relationship with their health and themselves. Flo was perfectly positioned to address these challenges.
Lisher: This quote from a focus group study by The University of York really struck me: "I had period pain, it was a male doctor. I was having a really bad week that time… and all he had to say was 'you should be used to that, how long you had the periods for?'" When I talk to the Medical & Science team at Flo, I start to understand just how important these symptoms are, and how knowledge can help with symptom management. We simply have to do better than "you should be used to that," and I strongly believe that with Flo, we can.
Based on the research you've done, what's going to be key to ensuring these messages land. You talked a bit about where it all starts, but how do you sustain that momentum once it's been built?
Bedineishvili: The momentum lies in the fact that we are all working together to build a better future for female health. We want to transform a category that hasn't always supported people the way they needed, and we want them to know that their participation is what will drive the change. As an example, the simple act of logging your data and opting into research initiatives with Flo leads to scientific breakthroughs.
Lisher: With 50 million monthly active members from all over the world, we feel we can make a difference by starting with the Flo community. Recently, for example, we made Flo's Premium Subscription product free in countries that needed it the most, and were able to raise awareness concerning poor health literacy by communicating directly with our audience. In Malawi, for example, only 18% of girls know what menstruation is before their first period.
How do you avoid a reversion to the norm of apps with cute unicorns and pretty pink flowers so that you can focus on the task in hand: providing services and technology that can radically improve health and wellbeing?
Bedineishvili: It's about elevating Flo beyond a period tracker and demonstrating that we take female health seriously. So some of the ambitions that were top of mind for us included:
Designing to capture inputs from diverse groups of people and offering them tailored insights rather than a one size fits all approach: Constantly questioning our assumptions in order to avoid defaulting to those sexist tropes, and inviting feedback and criticism if we do: building trust with complete transparency and unparalleled privacy in a category that's suffered security breaches in the past: Partnering with research institutions and medical professionals to ensure Flo is consistently the most up to date and reliable source for health information.
How is the power of community around the brand important to fulfilling some of those objectives?
Bedineishvili:  We mentioned rallying around a single vision and designing for diverse groups so everyone can participate. Then it's about heroing the stories of real change in the lives of everyday people. So how is Flo helping the woman with PCOS take more control over her health? The gay couple navigating their fertility options? The POC who has to advocate for themselves twice as hard at the doctor's office? We have only scratched the surface of what's possible here from a product and storytelling perspective.
Lisher: Flo's "Secret Chats" community is completely anonymous, and we get the feedback that it is a safe space to discuss women's health issues without fear of labeling, gaslighting or belittling. As a veteran of online communities, I am proud that in a world where we too often hear of online abuse, that this sort of connection can still be powerful, useful, and emotionally positive.