Joe Rogan is well-known for his insightful and engaging podcasts. Additionally, the latest episode of his JRE podcast is no exception. Recently Joe Rogan revealed the exact moment he realized Khabib Nurmagomedov's greatness. Now, in a new episode, he sat down with political commentators, Krystal Ball, and Saagar Enjeti. They host the popular YouTube channel 'Breaking Point'. The trio engaged in a lively discussion on various topics. However, one that stood out was the discussion on Liver King and his alleged steroid usage.
Rogan is no stranger to controversy, but this time, it was Liver King that was in the hot seat. The UFC commentator revealed that he had called out Liver King on his steroid usage early on. He shared his thoughts on the matter with his guests. Moreover, they also all agreed that it was a topic worth discussing. With his popularity on the rise, Joe Rogan has become a go-to source for many people who want to stay informed on the latest trends and topics. 
The recent episode of JRE has been generating a lot of buzz on social media, with many people commenting on Rogan's call-out of Liver King. Some are supportive of his comments, while others are critical of his decision to bring up the issue. Regardless of the opinions, it's clear that the podcaster will continue his discussions.
ADVERTISEMENT
Article continues below this ad
Joe Rogan questions Liver King's abs surgery
In the JRE podcast episode #1936, they discuss the recent Liver King abs surgery. Rogan and his guests all agreed that something seemed fishy about the social media figure's physique and abs surgery.
Rogan states that it is almost impossible to attain such a physique unless you have superior genetics and the body of a 22-year-old. He said, "There's some natural guys that I follow that are fu*king jacked. But it's a different kind of jacked, that guy's a juiced-up jacked. I think something's going on with his abs, too."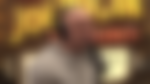 Saagar Enjenti also questions the authenticity of Liver King's abs surgery. The UFC commentator's stance is that he doesn't specifically know the details. However, as per the details of his previous lie about steroid usage, he can't rule out the possibility. He also mentions how he and Derek from 'More Plates More Dates' were talking about his potential steroid usage quite early.
ADVERTISEMENT
Article continues below this ad
Saagar Enjenti talks about how mainstream masculinity and how is not properly represented, which leads to a lot of space for grifters. He used Liver King as an example, pointing out how he is a classic case of someone who is taking advantage of the current cultural climate.
Joe Rogan responded to Saagar's comments by highlighting that he was one of the first people to call out Liver King on his alleged steroid usage. He said, "Well, I called it, I didn't cover it. I called it in way, in advance, like that guy is on the sauce, a 100%."
ADVERTISEMENT
Article continues below this ad
He emphasized that he knew early on that Liver King was on steroids and did not hesitate to express his opinions on the matter. What do you think? Let us know in the comments below.
WATCH THIS STORY: Joe Rogan On Howard Stern And His Evolution Towards Being Woke