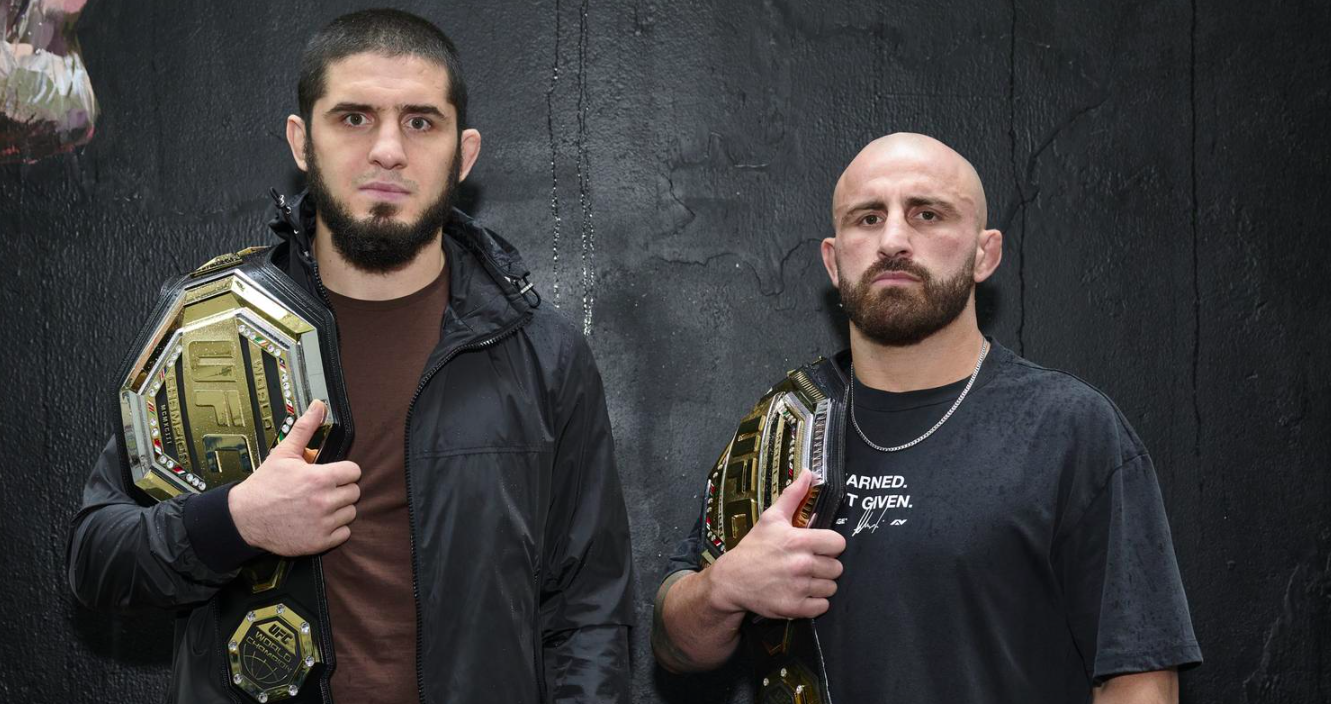 UFC featherweight champion Alexander Volkanovski is relishing the role of underdog ahead of his UFC 284 showdown with his lightweight equivalent Islam Makhachev.
The Australian, unbeaten in almost a decade, will welcome Russia's Makhachev to his home country next month for a champion-versus-champion showdown between two fighters listed at the summit of the sport's pound-for-pound rankings. But Volkanovski, currently the number one P4P fighter on the planet, appears — in some quarters at least — to be being overlooked in advance of his clash with the Dagestani grappler amid suggestions that he will be too small or not strong enough to hang with the lightweight champion.
But Volkanovski rubbishes such suggestions and says that some people, Makhachev notably included, are in for a tremendous surprise when that first bell rings in Perth on the night of February 11.
"Everyone says that, 'I love being the underdog,' but I do," he said on Israel Adesanya's YouTube channel, as noted by MMA Fighting.
"That's the challenge, being the underdog, proving the doubters and the haters, all that type of stuff — I don't let it really get to me, but I let it get to me enough where I'm like, 'Alright, I'm going to train a little bit harder, I'm going to shut these guys up, and I'm going to go out there and do it.'  It makes me want those fights. Those are fights that I want. I feel like in the featherweight division I was trying to find which fight that was going to be and then this lightweight thing came and that's what I wanted. I'm glad I did it because it's already made me such a better fighter."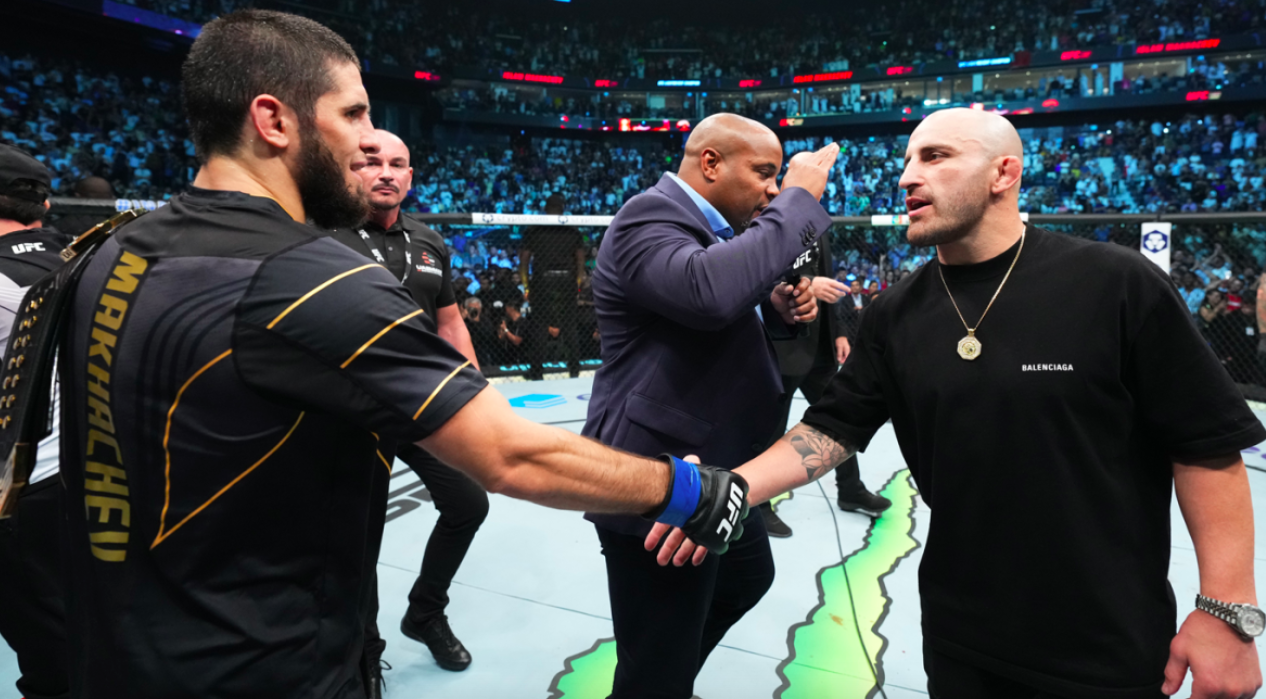 But in his own recognition of the challenge awaiting him, Volkanovski says that it has pushed him harder in the training room than ever before. And even he seems impressed at the results.
"The fact that I'm moving up, doing the bulking, telling myself we need to get stronger, we need to work on that takedown defense, all of a sudden I'm twice as strong as I was. My defence is just on point. I'm like an absolute brick wall when people are trying to run into me and they feel it, they instantly feel it as soon as they grab ahold of me or we grab each other. They can already significantly see the strength, so it just makes you think where I go from here."
And Volkanovski also suggested that he suspects Makhachev is looking down on him — both figuratively and literally. But as he explained, this has been a factor in practically every bout in his career, and that fighting as the smaller man comes with very specific advantages.
"I'm f*cking tiny. I've always been short," Volkanovski explained. "That's just how it is. Even the featherweights are taller than me. But you can see in his face like, 'This guy ain't too big.' I've seen that on plenty of people's faces. I've seen that on my previous fights. My last four, five fights, but that face quickly changes when I'm in the Octagon. Give me 10 seconds with him, that face changes real quick. All of a sudden that size doesn't matter, all of a sudden my footwork, 'Where's this guy at? I'm in a puzzle, he's already giving drama.'
"Then I put my hands on him, there's another problem. Then they try to grab ahold of me and I'm a little brick f*cking wall, there's another problem. That's when you see them start to crumble and be like, 'F*ck, what have I got myself into?' That's exactly what's going to happen with Islam, especially the way he's looking. I can tell he really thinks he's going to be way too strong."
He, and the rest of us, find out for sure in just a little over two weeks' time.
comments