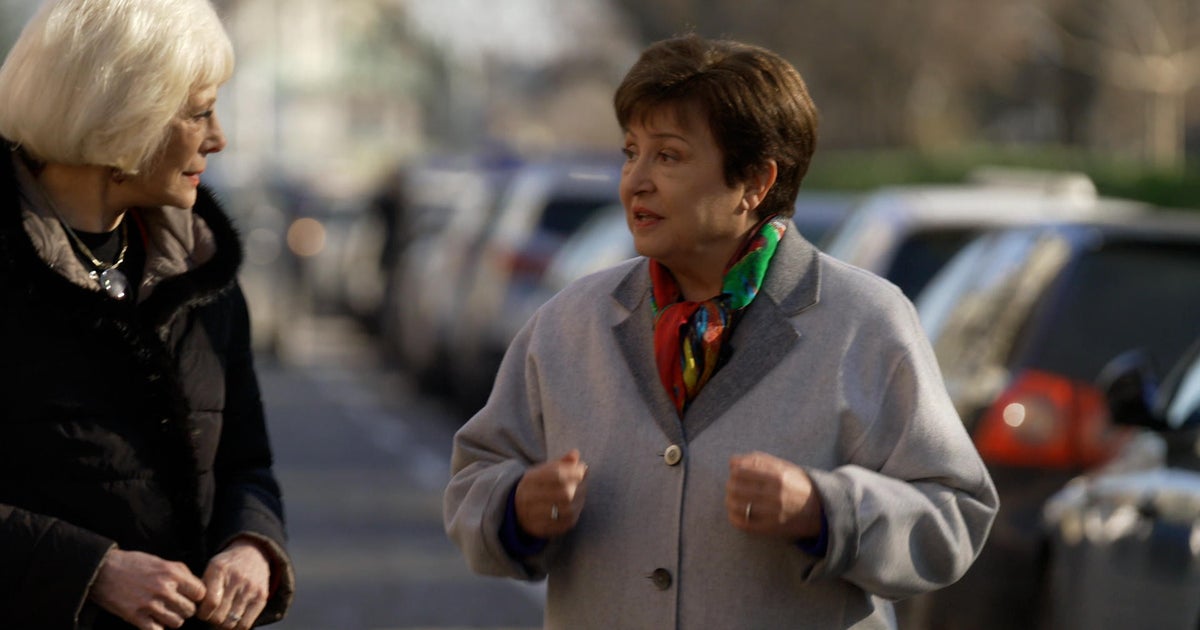 International Monetary Fund managing director Kristalina Georgieva says the U.S. economy will slow this year, but a soft landing is possible. 
"The U.S. economy is also going to slow down this year. But, at least based on the data we have today, we think U.S. would be able to go through the year narrowly avoiding falling into recession," Georgieva told Lesley Stahl on 60 Minutes. "That means a possibility for a soft landing for the United States."
And what about U.S. employment?
"Our expectation towards the end of year is to see somewhat weaker labor markets," Georgieva said. "But let's be very clear, we are not scared of some big unemployment wave swiping through the United States."
Georgieva's interview came as the IMF released its new report on 2023. After gloomy predictions of a dark future, the latest report has a slightly brighter outlook. 
"The biggest surprise is that the picture, while it remains very concerning, is less dire than it was just two months ago," Georgieva said. "We are still going for a year of slowing growth. We're still going to have interest rates relatively high because inflation hasn't evaporated. So it is not much better. It is just less bad." 
"The report says we're gonna go down, generally, the world," Stahl said. "And then we're gonna ease up?"
"This is what we are expecting to see," Georgieva said. "That inflation globally would shrink from 8.8% in 2022 to slightly over 4% in 2024."
"So what is your advice to the U.S. Fed?" Stahl asked. "Should they continue raising rates?"
"Our advice to the Fed is to stay the course until core inflation starts turning down," Georgieva said. "The Fed has to be very careful not to start easing financial conditions prematurely." 
And that's important, because the Fed, like all other financial institutions, relies on the IMF report.
"What about American politics? I'm speaking of the debt ceiling specifically," Stahl asked. "Sure you've factored that in. Are you assuming that the United States could go into default because Congress refuses to lift the debt ceiling?"
"A default of the US would cause significant damage to the global economy," Georgieva said. "But If you look at history, usually after a lot of back and forth, a solution is being found. So I put my hope and trust that history would be repeated."
"So your assumption is that the unthinkable won't happen," Stahl said.
"COVID has taught us to be more open minded, that the unthinkable can happen. Even more-so the war in Ukraine," Georgieva said. "And this is why it is very important for everybody concerned to take this conversation very seriously. It will be very damaging for U.S. consumers if the U.S. defaults, that would push interest rates up. And if people don't like inflation today, they're not going to like at all what may happen tomorrow."
Thanks for reading CBS NEWS.
Create your free account or log in
for more features.