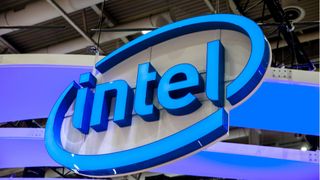 (Image credit: Shutterstock / Alexander Tolstykh)

Intel's plans to lay off hundreds of workers have been revealed in a host of paperwork.
A series of new entries in the California Worker Adjustment and Retraining Notification (WARN) database have uncovered Intel's plans to lay off a number of workers in the area starting this month.
The WARN Act is designed to provide employees (and state and local representatives) 60 days' notice prior to mass layoffs of plant closures, and it also gives outsiders a sneak peak of the goings on inside some of the world's largest companies.
Intel job layoffs
A trio of entries consists of 201 jobs at the firm's Santa Clara headquarters, and a pair of layoffs in Sacramento, accounting for 176 and 167 redundancies at its Folsom research and development campus spread across two sittings, totalling 544 job losses in California, and in this instance, alone.
Intel is just the latest in a growing number of tech firms having to send its employees packing their bags as it looks to make company-wide cutbacks following what was an above average period after the pandemic.
The global economic slowdown and growing uncertainty has seen Intel discuss a "meaningful number" of redundancies, among other cost-cutting measures, as it seeks to cut $3 billion from its annual budget this year, and as much as $10 billion by 2025.
When compared with other companies' layoffs of up to 10% of their workforces, Intel's plan to sack 544 of its estimated 120,000 workers (0.5%) is a spectacularly small move. While this is a reasonably "meaningful number", there remains the possibility of more layoffs in other regions.
Besides cutting headcounts, Intel has also cut the budget to a number of its other operations. The Register (opens in new tab) notes Intel's canceled $200 million development center plan in Israel, as well as other moves by the company to reduce outlay such as offering Ireland-based manufacturing workers three-months of voluntary unpaid leave.
TechRadar Pro has asked Intel to confirm the figures, and whether the company plans to make any further cutbacks to its workforce globally.
Whether it's Intel or any of the other companies that have announced layoffs in recent months, it's clear that a tough time ahead for tech workers is on the cards as many begin to turn their attention to total career changes.