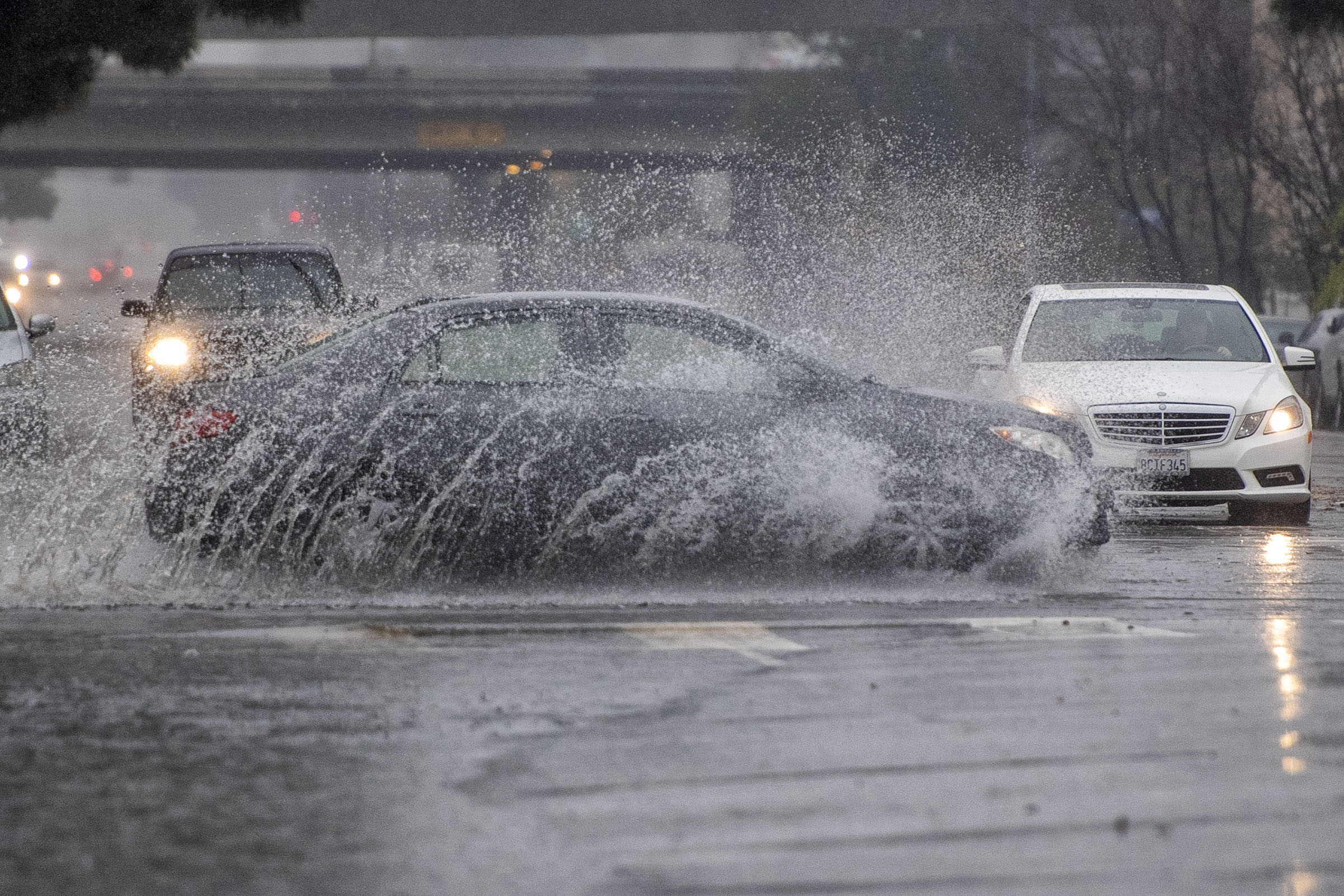 When it rains, it pours, and then it floods.
That means the roads across Southern California could be treacherous over the weekend with a new round of storms hitting.
AAA says there are some important things you need to check now to make sure your car is as safe as possible on the roads.
Check the tread and pressure on your tires: A simple way to check the tread is to use a quarter. Put the top of Washington's head facing down. If the top of his head is not visible, you have 4/32-inch of tread and you should be safe in the rain. AAA recommends checking multiple sections of each tire.
Test your windshield wipers: AAA says spray some windshield fluid and turn on your wipers. If they clean the window without leaving any streaks, they're in good condition. If not, most car repair shops can sell you a new set and even install them for you quickly.
Check your lights: AAA says test all your lights–especially your brake lights–to make sure they're working properly.