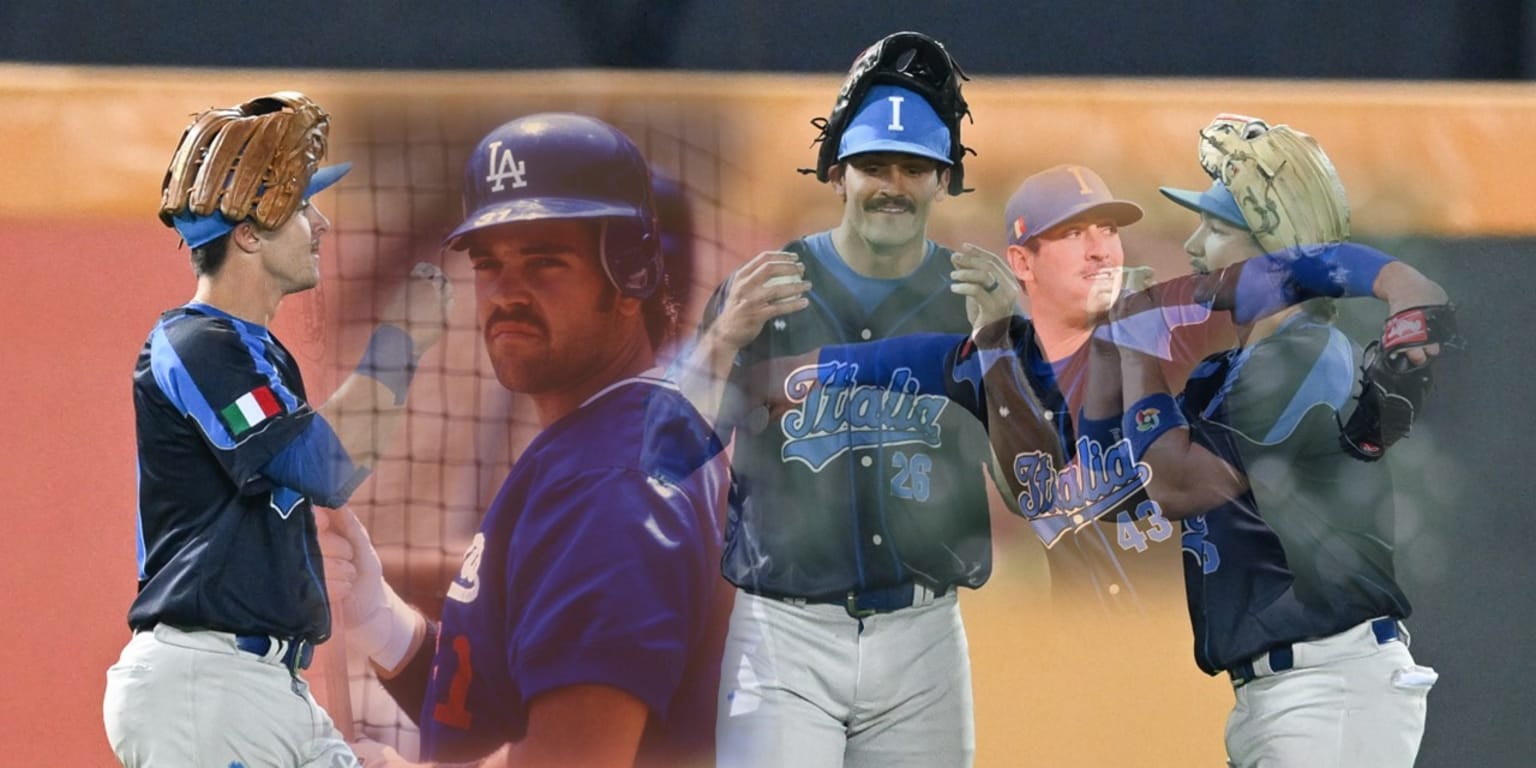 TAICHUNG, Taiwan — "I mean, what am I going to say, no, when they ask me to shave and make my mustache like the good old days?" Team Italy manager Mike Piazza said. "They wanted to see from '93, '94, '95. I was like, 'OK, I'll bring it back.'"
"Actually, I think it was Dominic Fletcher who got it first, right, and then Harv got it second," Nicky Lopez said. "And we all followed Harv (pitcher Matt Harvey)."
What matters more than maybe the number of superstars you have on your team or the depth of Major League talent on your roster in the WBC — a tournament where guys are only together for a couple weeks — is team chemistry. How quickly players can get along with one another. You can see it in the 2-0 Netherlands team and, after watching Italy's win and postgame presser, you see how something as silly as growing mustaches has bonded the group.
"Behind the scenes, you know, our team is close," Lopez said after the victory on Thursday. "We are hungry individuals who want to make a name for ourselves, but in the same breath we are playing for each other, and you could see that tonight. We are top-stepping it, pushing for one another."
"We are playing for our families. We are playing for our country," Harvey said. "That runs in our blood and we are just super excited to be here."
Fletcher — one of the heart-and-soul leaders of the team — started the facial hair trend.
"Yeah, our general manager, Gianmarco, has been rocking a 'stache for years," Fletcher said. "So I kind of hopped on board. I think [I grew it] the first day we got here, and then slowly, one by one, guys jumped on and it just turned into a thing."
And of course, they had to get their manager, who's had some of the most famed hair/facial hair in baseball history, involved.
"They made me shape my goatee and make a mustache as well," Piazza said. "They asked me to do it. It feels a little different."
"They are a great bunch of guys," Piazza continued. "As you can see, they have chemistry, they have fun, they have bonded extremely well. And that's important."
You could see Team Italy's focus on togetherness months before the tournament: Players on the roster — mostly Italian-American — were invited on a trip to their ancestors' home country for a week. They trained with Italian-born ballplayers, ate pasta in Parma and drank wine in Piazza's villa.
"Now we have an understanding of who this team is," Vinnie Pasquantino said at the time. "Hopefully that helps us."
Will the combination of Italy's togetherness and talent be enough to get them to the next round in Tokyo? Time will tell. They lost a tough matchup against Chinese Taipei, and still need to play two more games against some formidable teams here in Taiwan. But there is a certain power in friendship and in brotherhood.