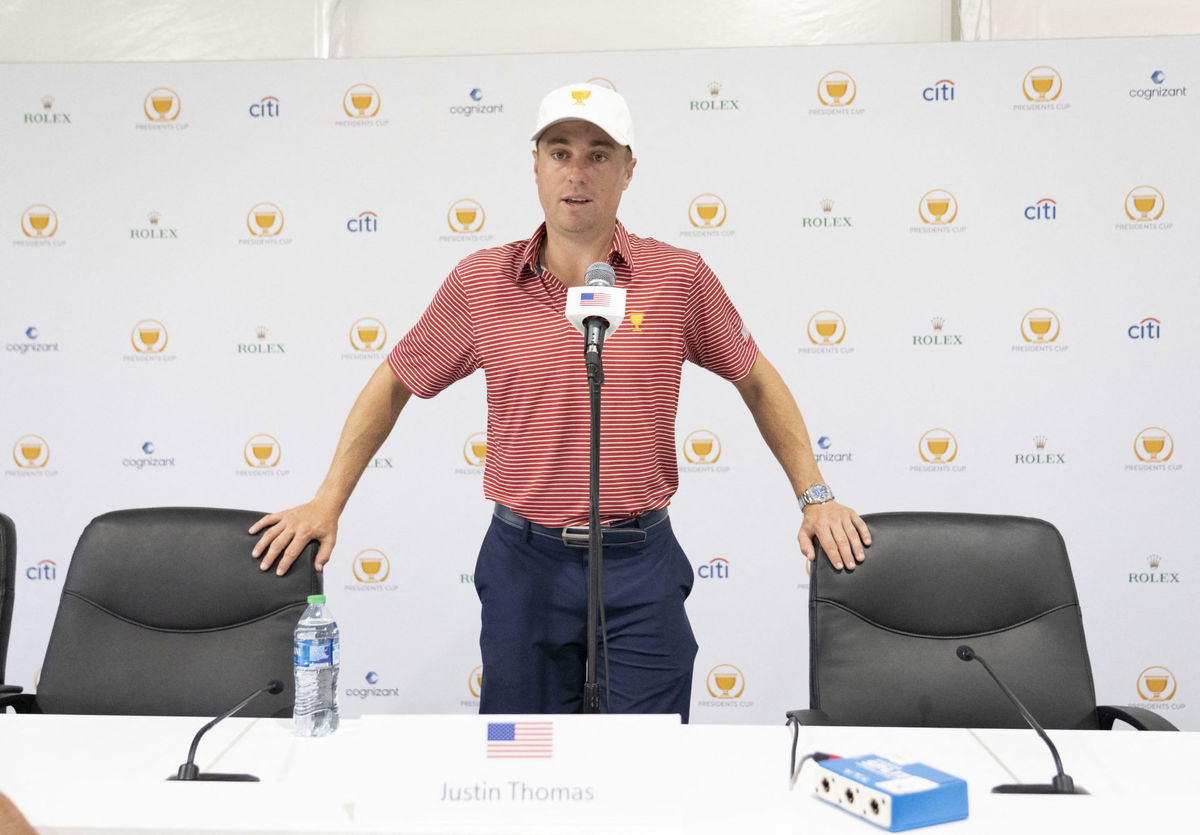 The rise of LIV Golf changed a lot of things for the PGA Tour. The Tour now has a rival, and they constantly had to keep looking over their shoulder to make sure they were, in fact, ahead. But ever since it all began last year, the future of the Tour and golf itself has been quite uncertain. The legal battle between the two has made it even more so. Over time, many players have opened up about their feelings regarding the battle. And now Justin Thomas, with a brutal 9-word response, has too.
Justin Thomas gets candid about the PGA Tour's war
JT has been one of the leading figures on the PGA Tour of late. Although rumors of him defecting were once afoot, it isn't likely that the 29-year-old will forfeit his Tour legacy and jump ship. The golf pro is currently playing at the Players Championship in Florida, which he won in 2021.
ADVERTISEMENT
Article continues below this ad
In the pre-match press conference, the 2-time major winner was questioned about the hot topic in golf: the antitrust lawsuit between the Tour and LIV. Thomas was asked whether, amid his concerns for this week about the weather and the course, the players were also "in the back of their mind[s]" pondering the "anti-trust fight" and the future of the Tour.
The 15-time PGA Tour winner was quite blunt with his response. "No," he stated. "I'm not really wasting my time thinking about that." JT's straightforward response clearly depicted his focus on nothing more than the tournament at hand. Of course, the issue bothered the players, but they couldn't let it affect their game.
What is the Tour antitrust fight?
ADVERTISEMENT
Article continues below this ad
In 2022, when the first few players jumped over to the other side, the Tour banned them from competing in any PGA Tour events. Infuriated by this, Phil Mickelson and 10 other LIV golfers filed a lawsuit against the Tour late in August 2022, claiming that their bans were anti-competitive. Later that year, LIV Golf joined in on the fight.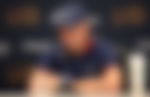 For many months now, this legal war between the two sides has continued. And despite many talks of settlement in between, no conclusion has yet been reached, and the battle seems to only prolong. The next court session is in early April, and many from both sides hope that the war will finally end. But that seems unlikelier by the minute!
ADVERTISEMENT
Article continues below this ad
Watch This Story – Justin Thomas blasts LIV Golf player's bold move against PGA Tour
What do you think about the legal feud between the two sides? And how do you think this will affect the future of golf itself? Let us know in the comments below.