Who wouldn't want Denny Hamlin on their team? However, with the 2023 season coming close, only a contract talk can help retain Hamlin in Joe Gibbs Racing. But Hamlin isn't worried about that. In fact, with the kind of rapport he has with JGR, the #11 driver feels that the deal is already done. The contract talks are just a formality.
In a recent tweet posted by Fox Sports reporter Bob Pockrass, it is clear that Denny Hamlin is confident about his extension with Joe Gibbs Racing. However, what's interesting to see is that Hamlin's confidence did not sit well with Kyle Busch's fans. But who can blame them? They do have a valid reason for it.
After JGR failed to secure a sponsor for Kyle Busch after M&M's exit, Rowdy had to part ways with the team and restart his racing career at Richard Childress Racing.
ADVERTISEMENT
Article continues below this ad
Kyle Busch probably thought the same thing.

— End of the Bar Ryan (@Twittalessryan) January 17, 2023
Kyle Busch literally said the same thing

— Mike Dallrace (@MDallrace) January 17, 2023
I bet KB woulda said that too a year ago

— Pengo (@LandonSlagan) January 17, 2023
Ask Busch and Visser about greedy grandpa joe

— Tony Todaro (@TheRealTonyT82) January 17, 2023
Hamlin is about to get the Kyle Busch treatment

— Michael Hopp (@uptop4hopp) January 17, 2023
Sounds eerily similar to the exact words Kyle B, JGR and Toyota used last year. We all see how that ended up.

— Janeen Welsh (@janeen_welsh) January 17, 2023
I'm pretty sure that's what KB said last year at this time. He was a team owner too… 😒

Hamlin better pray FedEx stays with him as a sponsor, because the axe swings swiftly at JGR when the incumbent sponsors leave, and the body count is large.

— @vikingguyinphoenix (@vikingguyinphx) January 17, 2023
DIVE DEEPER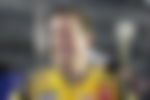 Yikes. They do not seem happy about it.
And to be fair, it's not their fault. After witnessing the heartbreaking departure of Kyle Busch from Joe Gibbs Racing, NASCAR fans are disappointed in JGR and its management.
However, this doesn't mean that the same will be true for Denny Hamlin. If #11 feels that it isn't difficult to get a deal from JGR, then probably he is right. After all, with his new venture ready to take on the fans, it is more than important for Hamlin to be optimistic!
Denny Hamlin becomes part of Dale Earnhardt Jr's Dirty Mo Media extension
It is official. Denny Hamlin will be hosting a new podcast for the company "Actions Detrimental with Denny Hamlin." Moreover, as reported by Insider, the podcast is an extension of Dale Earnhardt Jr's Dirty Mo Media.
ADVERTISEMENT
Article continues below this ad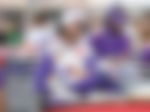 Excited to have his 'brutally honest' friend onboard, Earnhardt Jr said,
"Denny is one of the more polarizing individuals in the sport right now. We know he can be candid, opinionated, and entertaining as a driver, but he also is very insightful on the challenges and thrills of team ownership. This is going to be fun seeing Denny create content, and I am excited that he is doing it with Dirty Mo Media."
ADVERTISEMENT
Article continues below this ad
WATCH THIS STORY: Denny Hamlin Clarifies Bubba Wallace's Disputed Tweet After Michael Jordan Fined Him $1 Million for Kyle Larson Assault
Co-hosted by Jared Allen, the podcast promises to provide an unfiltered, honest, and bold perspective into the NASCAR universe. Reportedly, beginning February 6, 2023, the show will release weekly episodes, probably ruffling a few feathers each time.