It was a life lived under a spotlight and in a shadow. A life lived in public, unwillingly and uneasily, decades before the rest of us would willingly and uneasily start living our lives in public. A life woven inextricably into the only mythology all of America can agree on.
A remarkable life when you think about it, which you have to when it's over. Lisa Marie Presley died Thursday, just a couple of weeks shy of her 55th birthday, and just a couple of days after what would have been her father's 88th.
She passed just as the glitter cloud of her family's story has been kicked up again, as Elvis begins its awards season, and Austin Butler works the circuit, evidently stuck with her father's voice. Lisa Marie was stuck with her father's beautiful face, his pouty lips and heavy-lidded eyes. She was stuck being his only child, and her birth gave him a new purpose. That purpose gave his career a shot in the arm, and that shot in the arm took him away from her for much of her first nine years, until a heart attack took him away for good. She inherited his money, eventually, but in the short term she inherited the strangeness and solitude of superstardom. Her father's home became a museum. Her father's stage persona became a thing one could make a living impersonating. Her father's death became a story the masses could choose not to believe, an item to be speculated about on the covers of tabloids, a joke for the cool kids. A life in the center of a circus, a legacy so large and rhinestone-encrusted it might be the first thing Baz Luhrmann has ever understated.
She passed in the same week that the son of another King is opening up about life as royalty. Prince Harry chafed at the pressure, at the order and rigidity and attention. Lisa Marie really only had to deal with the attention, and what we knew about her youth tells us she could have benefitted from some order and rigidity. She numbed herself with drugs on and off from an early age. She married young and divorced young, and weeks after her first divorce, she married another King. Michael Jackson had come to her for support in the early '90s, as those accusations began to swirl, because who would know more about unwanted attention and a cruel press than Lisa Marie Presley? She wanted to save him, she said. They married, and they kissed awkwardly on the VMAs in 1994, and Michael told the crowd, "They said this wouldn't last," and they would divorce a little over a year later.
She broke off a third engagement to marry Nicolas Cage, who had by then played an Elvis impersonator in a movie, and they separated months later, when Lisa Marie began to suspect that she was another piece of Elvis memorabilia for him to collect. A way to get through to Him, even for him.
With Jackson and Cage on her arm, she was more visible in the '90s than she had been before, and she never seemed comfortable with it. She was distant, hard to read. You never really heard her voice.
That diffidence with the attention made it difficult to promote her debut album once she started to use her voice. To Whom It May Concern came out in 2003 and it went gold. The reviews were mostly unkind, as though anyone were capable of evaluating an album by Elvis' only child on its own merits. It's an okay record, kind of a Sheryl Crow type of thing, but honestly, its first single "Lights Out" should occupy the cultural space that Alannah Myles' "Black Velvet" hangs out in.
This content is imported from youTube. You may be able to find the same content in another format, or you may be able to find more information, at their web site.
She made a couple more albums, the most recent with T. Bone Burnett, but her heart never seemed to be in it. I wonder why.
In the last couple of years, she had to process a tragedy even more destabilizing: her son Benjamin took his life, in her home, in July 2020. Losing a father young is heartbreaking, but losing a child will by all accounts shatter a person. She didn't make many public appearances after that, and when we did see her, it was like she was fading away. She was there on Tuesday night when Austin Butler won his Golden Globe for playing her father. She looked weak. Maybe recovering from the worst loss you can feel, and smiling for the cameras as the first worst loss you felt is turned into a big movie and another joke for the cool kids, will do that to you.
Her death is already a circus. The spiritual children—if not the actual children—of the people who snapped up the Weekly World News in the '80s to see where Elvis had been spotted are now on social media claiming her cardiac arrest was vaccine-related. We never learn.
She is survived by her three children, actress Riley Keough and 14-year-old twins Finley and Harper Longwood, and her mother Priscilla Presley. Give them all some peace.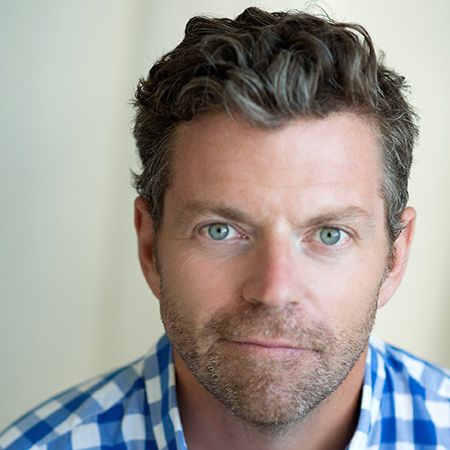 Editor-at-Large
Dave Holmes is Esquire's L.A.-based editor-at-large. His first book, "Party of One," is out now.