Lisa Marie Presley




Grave Being Prepped at Graceland …




Across from Elvis' Plot



1/18/2023 1:00 AM PT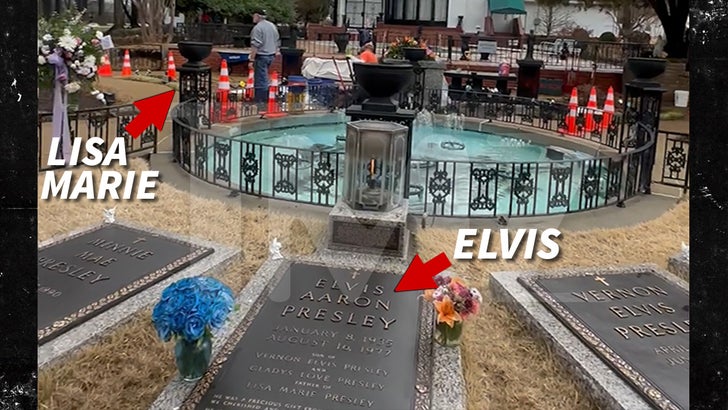 TMZ.com
Lisa Marie Presley will be laid to rest this weekend — her exact burial spot is being excavated right now, and as expected … it's in close proximity to her father, Elvis Presley.
Sources at Graceland tell TMZ … preparations are currently underway at the Presley family compound in Memphis to accommodate the Celebration of Life ceremony scheduled to take place Sunday.
As you can see in the photos and videos we've obtained … Lisa's gravesite will be positioned around the famous backyard fountain area where Elvis and his parents are buried.
Lisa's son, Benjamin Keough — who died by suicide in 2020 — is also buried there, and our sources say his mother's grave will be right next to his.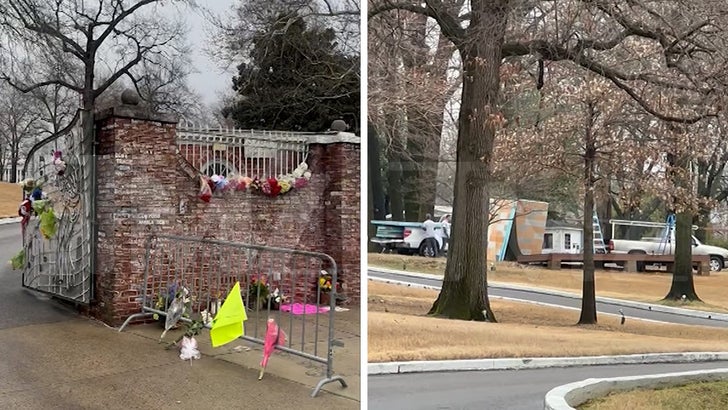 TMZ.com
Work started Tuesday on the memorial site, but there are other things in the works for Sunday's gathering — including what our sources say appears to be a stage with a backdrop on Graceland's front lawn.
No word on who might be addressing the gathered crowd, or performing music — but considering this is going to be open to the public, and the fact 54-year-old Lisa was so beloved in showbiz … we could see a big name rolling through to pay tribute.
Here's another interesting tidbit … as of 3 days ago, Graceland's 24/7 camera feed which normally shows the grounds, has been shut down. We imagine that was done so the planning for this weekend's event could be completed.
It's unclear if they're going to turn on the live stream again for Sunday, or thereafter.