LIV Golf and PGA Tour have been involved in a head-on competition since the new league was brought to life. The golf world has been watching several issues between the two tours. And in recent news, LIV Golf has lost a huge squabble against the PGA Tour after failing in a bid to delay a discovery hearing in their infamous lawsuit.
LIV Golf stuck in a controversial puddle in its lawsuit against the PGA Tour
The LIV Golf league has been in a consistent brawl with the former PGA Tour. Ever since Greg Norman launched the Saudi-funded league, several PGA Tour players have shifted to LIV Golf.
ADVERTISEMENT
Article continues below this ad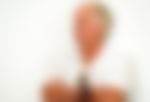 Soon, the Tour reportedly banned the players since they played in LIV events without being released from the tour. However, after they were stopped from playing in any more PGA Tour events, 11 suspended players filed a lawsuit against the Tour. Taking it as an opportunity, Norman's league decided to join the fight and became part of the lawsuit.
But as things moved forward, PGA Tour took their chance and asked to seek discovery from the Public Investment Fund of Saudi Arabia. This was also the Tour's opportunity to surround Yasir Al-Rumayyan, governor of PIF, with their questions.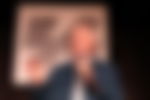 ADVERTISEMENT
Article continues below this ad
However, to delay the process, Al-Rumayyan's lawyers and PIF requested to put back Friday's scheduled hearing. This would have allowed them to get more time to deal with the rather complex situation. But to their surprise, a northern California U.S. District Court judge denied their request to delay the discovery hearing by legal representatives of PIF and Al-Rumayyan.
As per reports, the lawyers had earlier said, "[The motions to compel] raise complex, sensitive, novel, and critically important issues of foreign sovereign immunity and international comity,". PGA Tour's reaction to LIV joining the players in the lawsuit did not prove to be in PIF's favor. And like all other twists, this is also one to worry about for the Saudi league.
ADVERTISEMENT
Article continues below this ad
The sad part is that none of the tours is willing to step back or find common ground through peace talks. Both LIV and PGA Tour are seemingly stubborn with their stand to allegedly win over each other.
Watch This Story: LIV Golf Lawyers Publicly Thrash Tiger Woods for Not Meeting Their Legal Requirement