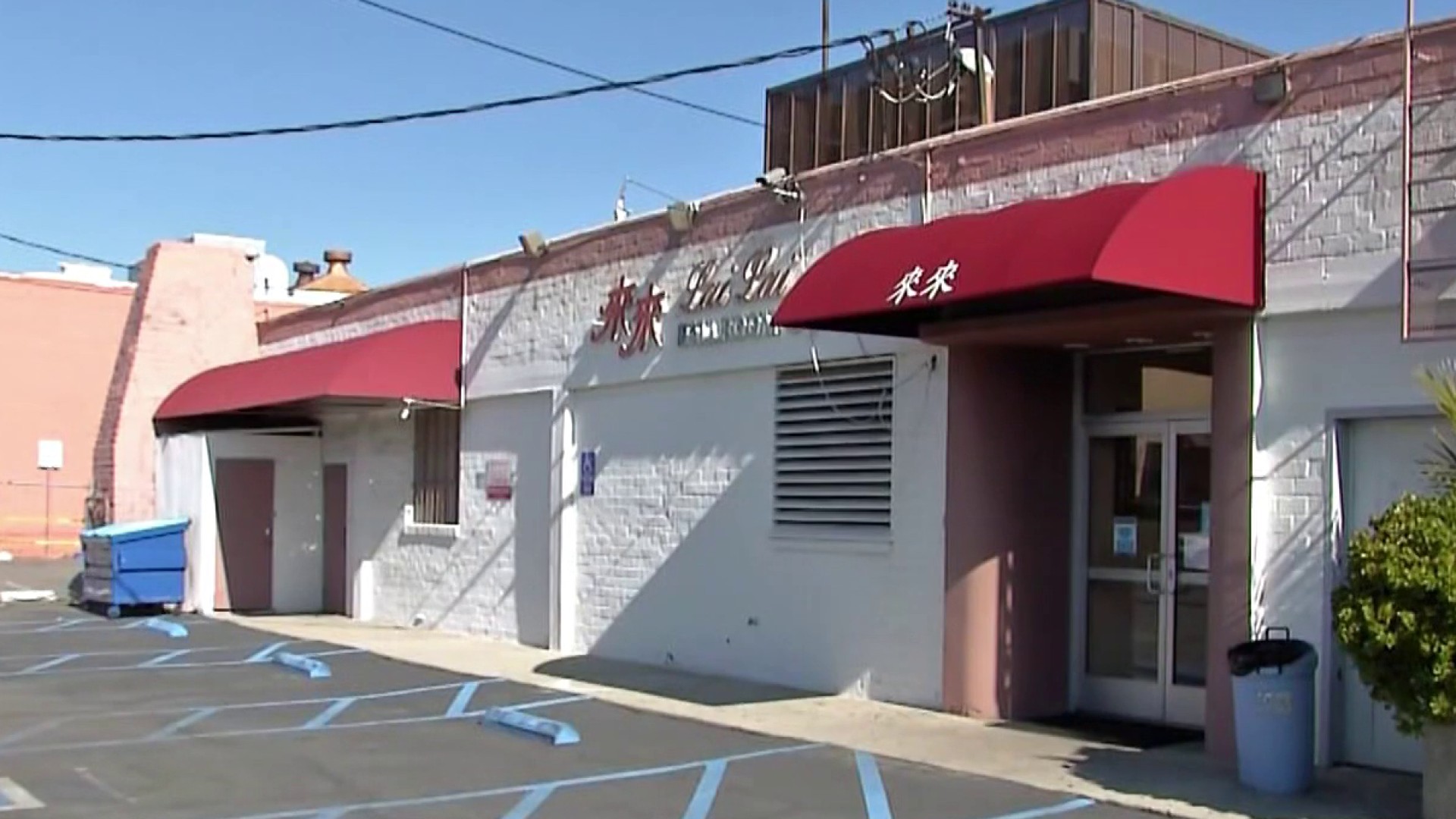 A confrontation in the lobby of a second San Gabriel Valley dance hall, minutes after the Monterey Park shooting that left 11 dead, likely prevented another tragedy on a night of Lunar New Year festivities.
The gunman who opened fire at Star Dance Studio in Monterey Park entered the Lai Lai Ballroom & Studio in nearby Alhambra about 20 minutes later, just as the family run business was about to close down for the night. Once inside, the shooter was confronted and disarmed by at least one person in a heroic act, authorities said Sunday.
Brandon Tsay said he wrestled the firearm from the 72-year-old gunman's hands when the man walked into the lobby.
"He was looking at me and looking around, not hiding that he was trying to do harm," Tsay told the New York Times. "His eyes were menacing."
Tsay told the Times he did not recognize the man. He also did not realize the tragedy that had just unfolded a few minutes earlier at Star Ballroom Dance Studio about 2 miles to the south.
In an interview with NBC News, Tsay was asked whether the armed man said anything to him.
"No, that was the scary part," Tsay said. "When he came in he said nothing. His face was very stoic. His expressions were mostly in his eyes – looking around trying to find people, trying to scout the area for other people."
In the moments that followed, Tsay said he saw a brief window of opportunity to act.
"There was a moment I actually froze up because I was, I had the belief that I was gonna die, like my life was ending here, at that very moment," he said. "But something amazing happened, a miracle actually. He started to try to prep his weapon so he could shoot everybody, but then it dawned on me that this was the moment to disarm him. I could do something here that could protect everybody and potentially save myself."
Tsay and family members left the studio Monday morning. He told NBCLA he is feeling OK, but tired after assisting police with the investigation since Sunday morning.
The Tsays opened the ballroom and studio three decades ago. Brandon Tsay is a computer coder and works at the dance hall a few nights a week.
"It's older than both me and my brother," said sister Brenda Tsay. "This is a family business. All the customers have supported us throughout the years, so knowing some of them are gone — it hurts."
The suspect in a mass shooting at a Monterey Park dance studio went to a second dance studio in Alhambra where it is said at least one patron disarmed him. Lolita Lopez reports for the NBC4 News on Jan. 22, 2023.
Star Dance studio in Monterey Park and Lai Lai Ballroom & Studio in Alhambra share many of the same patrons.
"We go both places, right? Sometimes we go here, sometimes we go there," said Lucy Pao, a patron of both studios said.
Pao and her husband are among those who frequent Lai Lai. 
"Many retired people come here for a weekend afternoon dance lesson and they have teachers from all over the world. Normally, Saturday night, there was no party here, but Star Dance does have a party." 
On Saturday, Lai Lai was celebrating its 29th anniversary, according to their Facebook page highlighting their many events. 
A still image of the alleged gunman that was distributed by authorities during the search was taken at the entry of the Lai Lai studio. 
"I can tell you the suspect walked in there probably with the intent to kill, but two community members took action and disarmed him," LA County Sheriff Robert Luna said. 
Witnesses at the Lai Lai provided a description of a van seen leaving the scene. The shooter, 72-year-old Huu Can Tran, was found dead of a self-inflicted gunshot wound on Sunday in the van in a Torrance strip mall parking lot.
The mayor of Monterey Park said Tran may have frequented the dance hall he attacked.
The massacre was the nation's fifth mass killing this month — and it struck one of California's largest celebrations of a holiday observed in many Asian cultures, dealing another blow to a community that has been the target of high-profile violence in recent years.
It was also the deadliest attack since May 24, when 21 people were killed in an elementary school in Uvalde, Texas.