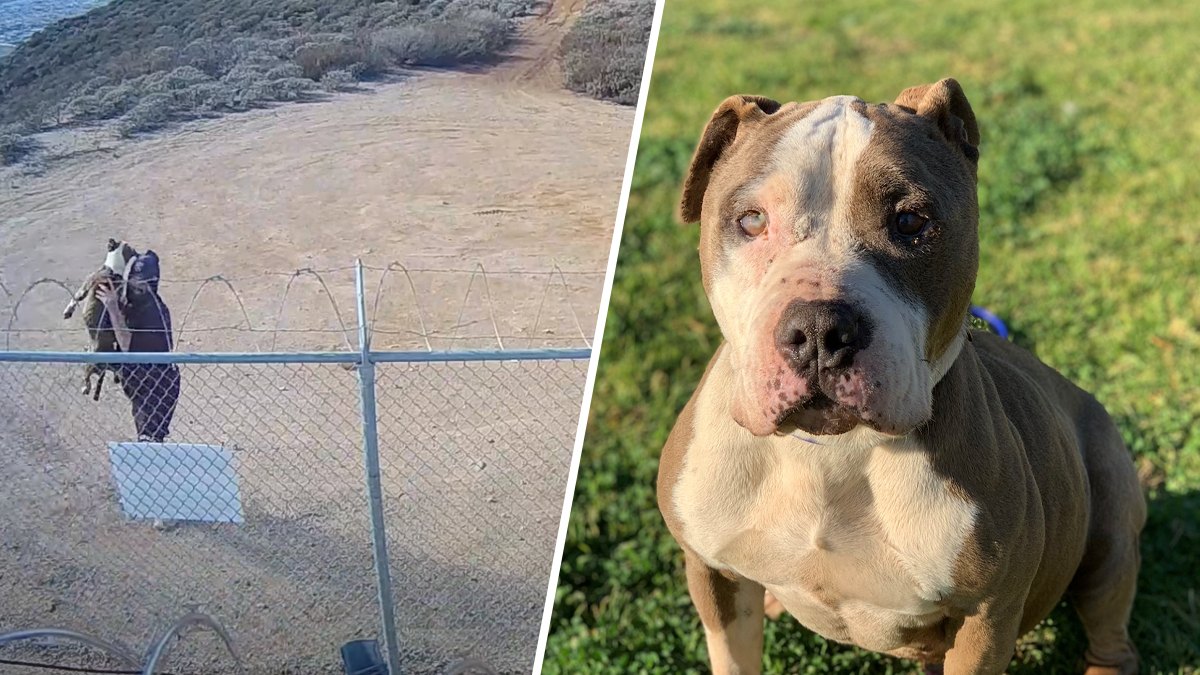 A man accused of tossing a dog over a barbed wire fence and abandoning it in Riverside County has been arrested.
Robert Ruiz Jr., 30, was arrested Thursday and charged with felony animal cruelty for allegedly throwing the 8-year-old pit bull mix and leaving it to fend for itself at a Winchester cell tower in December of last year, the Riverside County Animal Services Department said.
The incident was caught on surveillance video. It showed the dog's paws clipping the barbed wire atop what the animal services department said was the 7-foot-tall fence, causing it to flip and come to a hard landing.
Maintenance workers found the dog, now named Ken, less than two hours after he was abandoned. He was dehydrated but not seriously injured.
"It is a small miracle that the dog did not sustain serious injuries from the barbed wire or from falling that high," Officer Michael McGee said at the time. McGee was the same officer who arrested the suspect, the animal services department said.
Ken was adopted by a rescue organization, but at last check was still looking for a forever home.
The animal services department said Ruiz is suspected of abandoning a second dog that officers are still trying to find. During the arrest at his home, officers seized a 1-year-old female pit bull mix also believed to be owned by Ruiz.