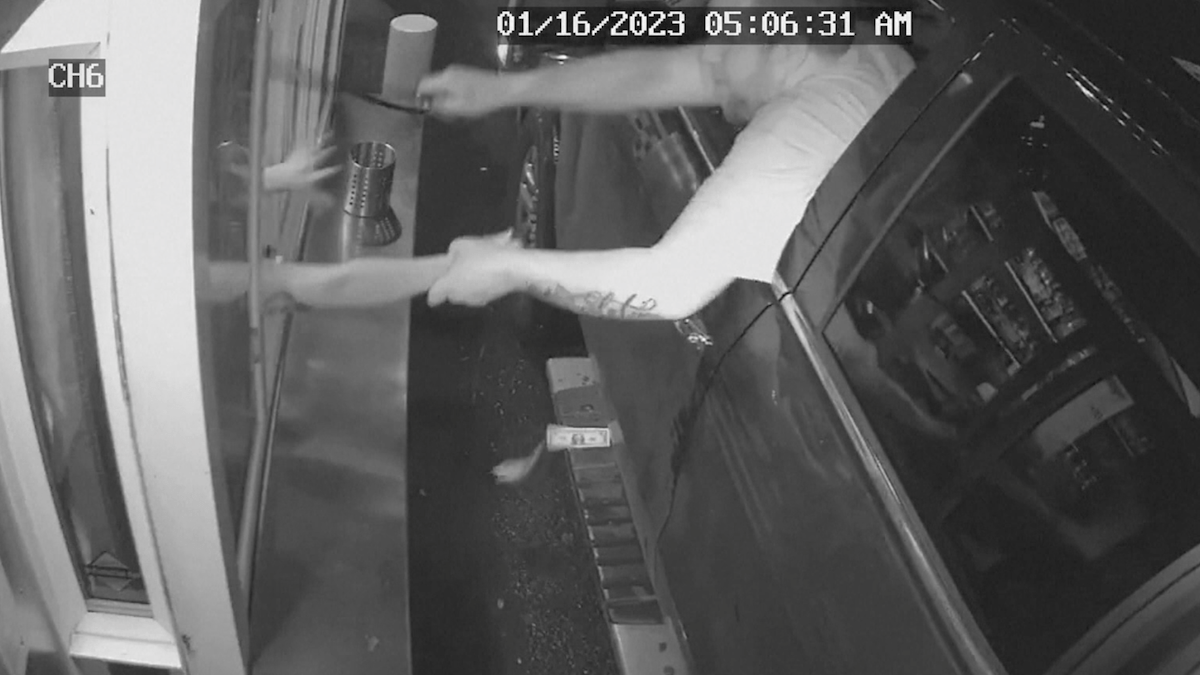 Police in Washington state have arrested a man who was captured on surveillance video attempting to kidnap a barista from the drive-thru window at an Auburn coffee shop.
In video shared on the Auburn Police Department's Twitter page, the man grabs the woman's arm as she hands him cash. Police said the man "attempted to drag the victim through the window using a looped ziptie device."
The woman was able to pull herself out of his grip and the man sped away in a dark grey pickup truck.
The incident happened just after 5 a.m. on Monday.
Police said Tuesday night that "after overwhelming support from the community," a man had been arrested.
Neither his identity nor any additional details were immediately disclosed.