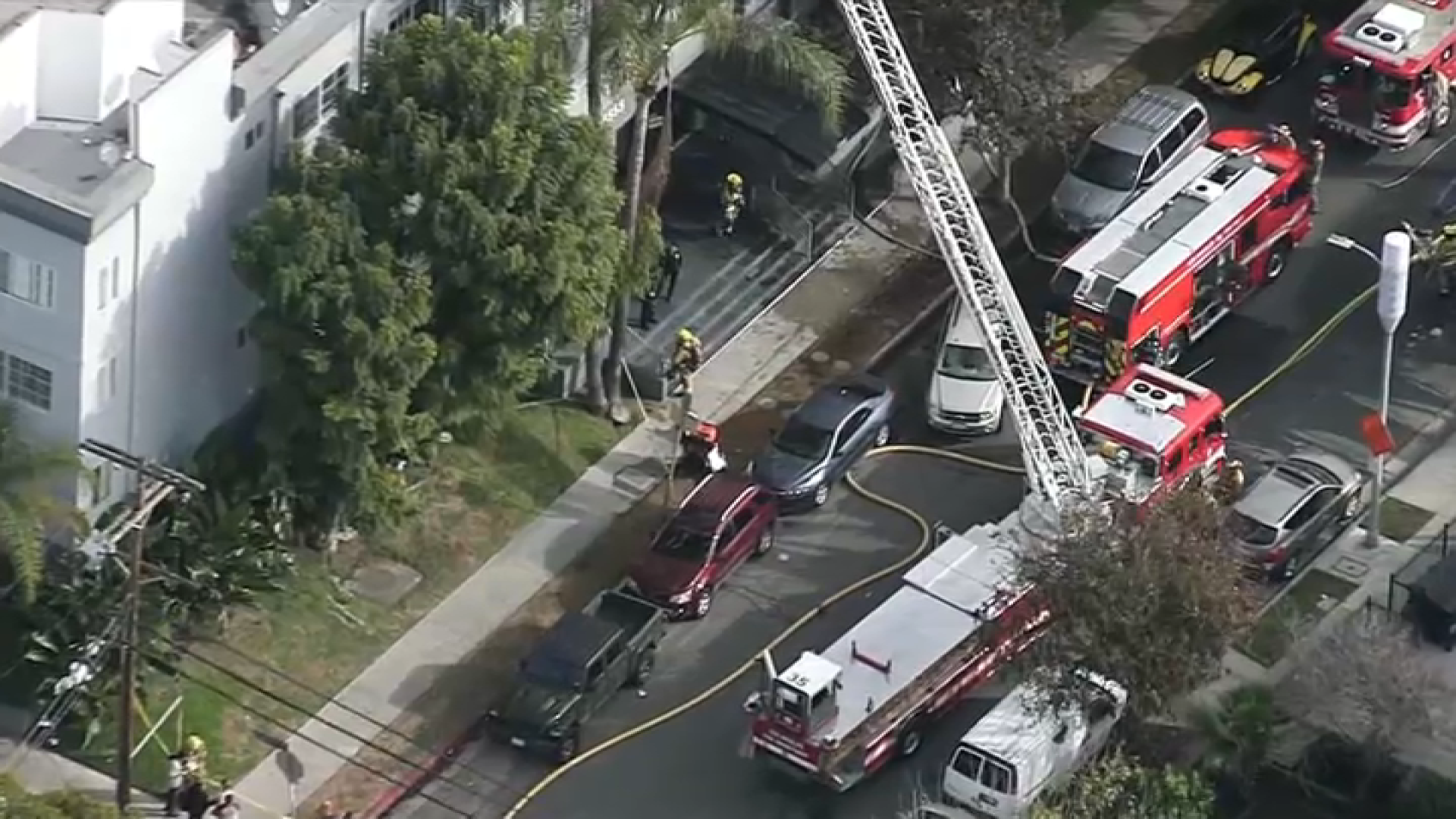 A man died Thursday morning after a fire broke out inside a single unit of a Hollywood apartment building.
The unidentified man was found dead in the rear unit on the second floor of the four-story complex on the 5500 block of West Harold Way, the Los Angeles Fire Department said. The department added that it's investigating the circumstances of his death and still determining whether he was a resident at the complex.
Firefighters responded to the blaze around 9: 13 a.m. and put out the flames in about 24 minutes, the LAFD said. The department added that it's still investigating what sparked the fire at the 70-unit building.