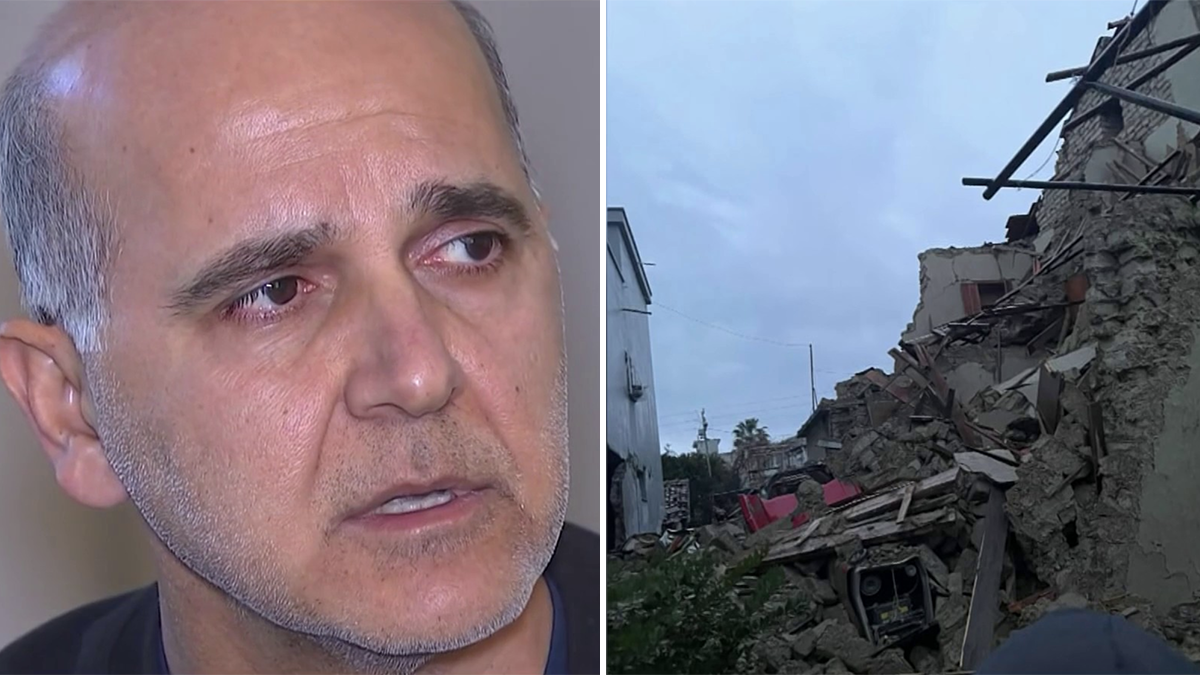 Fuat Doymaz has an app that notifies of earthquakes, and less than 24 hours ago he was notified that a major earthquake hit near his hometown in Southern Turkey.
Since then, he's been desperately trying to find out if his family is alive.
Doymaz's sister's home in Southern Turkey has been in his family for decades.
His sister was actually inside when a 7.8-magnitude earthquake struck, then aftershocks hit.
It took down most of the family home.
"And luckily my sister escaped to safety because she was sleeping in a room that had an exit door," Doymaz said.
Fuat is one of 10 siblings, eight of which still live in the area impacted by the earthquakes. Thankfully all his siblings are OK.
But says three of his cousin's kids are dead.
"I can't imagine that. She loved them so much. They were so young. I really can't tell how old they were, but they were probably below 10," Doymaz said.
Doymaz spent the day texting family, but he's also been watching news reports out of Turkey.
The pictures and video have provided his only look at the destruction.
"It's devastating. Hospitals were collapsed, government buildings were collapsed as well," Doymaz said.
"I couldn't believe it first. This is like disbelief. First, that this is happening. It just felt like it was a nightmare, I'd wake up from this," he said.
He hopes Americans are paying attention.
"They need support. The biggest support at this time is actually to send rescue teams and then after that it will be financial support," Doymaz said.
Living so far from family, Doymaz admits he feels a bit helpless. He wishes he could do more for those in need.
"The aftershocks are still taking place as we speak," Doymaz said.
So today his heart is in his hometown, with his family, and all those impacted.
He knows Turkey will never look the same.
He urges people to pay attention to different organizations that will fundraise for the Turkey and Syria in the coming days.
He says these countries needed support before, and even more so now.
In LA County, help was on the way.
A Los Angeles County Fire Department search-and-rescue team was set to be deployed to Turkey to help. The team will include 81 people, six canine teams and three structural engineers.
"This USAR team is the best of the best and will be instrumental in saving lives and rescuing people who continue to be stuck under rubble," County Supervisor Kathryn Barger said in a statement.
The latest combined death toll stands at 3,790.
First responders have battled with not only searching for those buried under rubble, but also with rain and snow in Turkey and war-torn Syria.