Martin Gramatica




Advises Maher To 'Forget' XP Debacle




… I Bet He Bounces Back!!!



1/18/2023 12:15 AM PT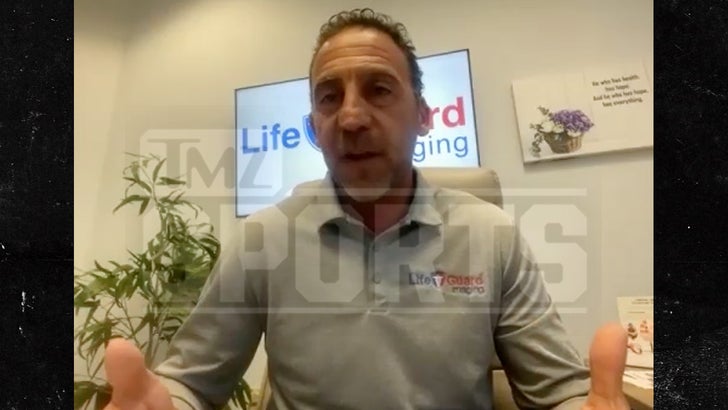 TMZSports.com
Don't fret, Cowboys fans … Martin Gramatica — one of the best kickers in NFL history — is predicting a bounce-back game for Brett Maher, explaining all the guy has to do is just "forget" about his dreadful performance in Tampa.
Maher missed four extra points in the Cowboys' playoff win over the Buccaneers on Monday night — and he looked downright beat up over the performance both during and afterward.
But, Gramatica told Babcock on "TMZ Sports" on Tuesday that he doesn't think the Dallas placekicker should be all that concerned … explaining it was just one game.
Gramatica advises the 33-year-old to move on quickly … adding that he believes Maher has a whole season of success that should trump his bad evening in South Florida.
"I would just say, do what you did throughout the year," said Gramatica, who made 76.4 percent of his kicks in his 11-year NFL career. "Short memory. Forget about it. You're good enough. You got us here."
Maher made 29 of his 32 field goal attempts this season … and rarely struggled prior to the playoff stinker. Gramatica made it clear both the kicker and his team should focus on that — as opposed to the missed kicks against the Bucs.
"The message I guarantee you from his teammates and coaches is, You got us here," the former Bucs and Cowboys kicker said. "You helped us get here. Some of your game-winners got us here."
"So, forget about it. Next game, we're going to need you."
The Cowboys play next against the 49ers on Sunday — and, for now, Dallas is expected to roll into the win-or-go-home game with Maher as their kicker again.