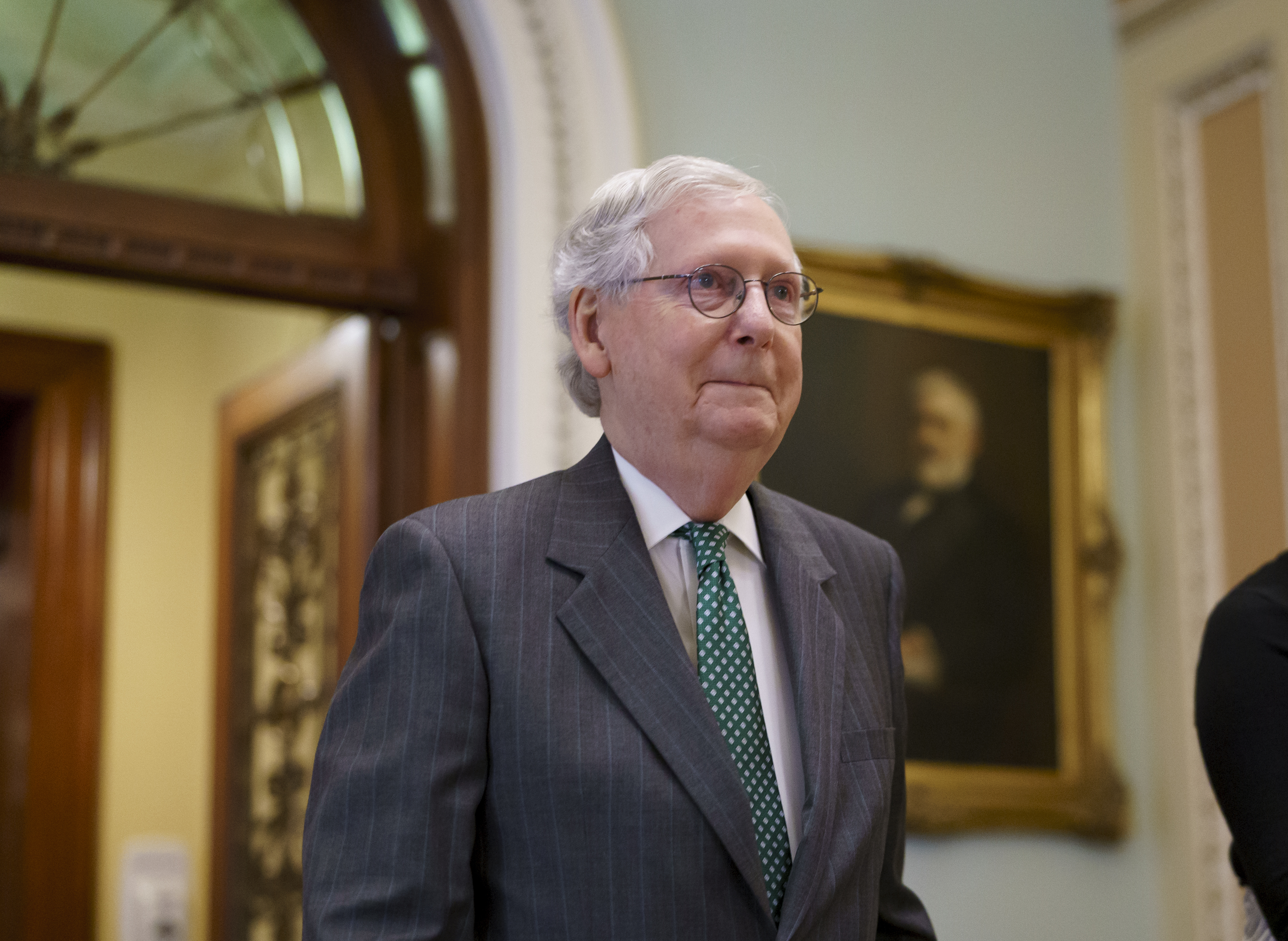 Senate Minority Leader Mitch McConnell was hospitalized Wednesday night after he tripped and fell during a private dinner at a Washington D.C. hotel.
The extent or nature of his injuries was not immediately disclosed.
PunchBowl News was the first to report the news.
"This evening, Leader McConnell tripped at a local hotel during a private dinner. He has been admitted to the hospital where he is receiving treatment," a McConnell spokesman confirmed to NBC News.