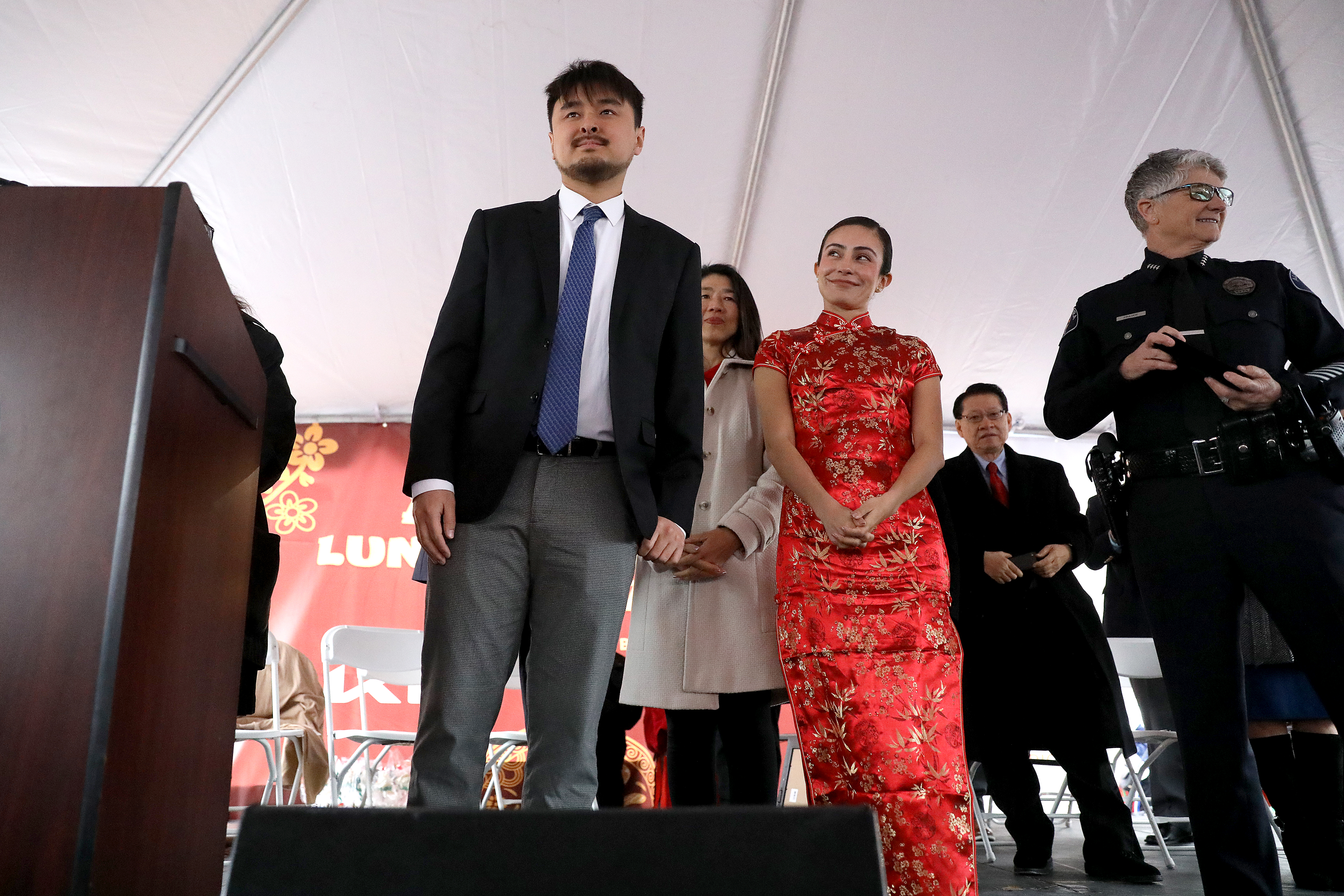 The hero who wrestled a gun away from the Monterey Park mass shooter last month and likely prevented a second tragedy from occurring in nearby Alhambra is expected to be among the local residents attending President Joe Biden's State of the Union address tomorrow night as invited guests.
While the White House has not yet released Biden's guest list for Tuesday night's 6 p.m. PT speech before a joint session of Congress, Brandon Tsay is expected to be in the gallery for his life-saving bravery on the night of Jan. 21.
Monterey Park City Councilman Henry Lo, who was mayor when the shooting occurred, will also attend the president's speech, as a guest of Sen. Alex Padilla, while Juily Phun, a niece of one of the fatally wounded Monterey Park victims, will attend as a guest of Rep. Judy Chu, the legislators' offices confirmed.
Tsay, Lo and Phun — the niece of 67-year-old shooting victim Muoi Dai Ung — will also be special guests Tuesday morning at a State of the Union reception in Washington honoring Monterey Park, hosted by the Congressional Asian Pacific American Caucus, CAPAC announced.
Chu, a former Monterey Park City Councilwoman and three-time mayor before she was elected to Congress, is chair of the caucus.
Tsay was originally invited to the State of the Union by Chu last month, but shortly thereafter reportedly was asked by the president himself to be his guest — prompting Chu to joke to Tsay during a "medal of courage" ceremony in Alhambra, "I can't believe you turned me down for the president."
On the night of Jan. 21, Tsay confronted and disarmed gunman Huu Can Tran at the Lai Lai Ballroom and Studio in Alhambra, shortly after Tran shot 20 people — 11 fatally — at another dance studio in Monterey Park.
Tsay's family runs the Lai Lai studio.
Lo, the former Monterey Park mayor and now a District 4 councilman, led the city in the immediate aftermath of the shooting, saying at one point, "Our priority is to make sure that those victims, their family members are given the resources they need to heal."