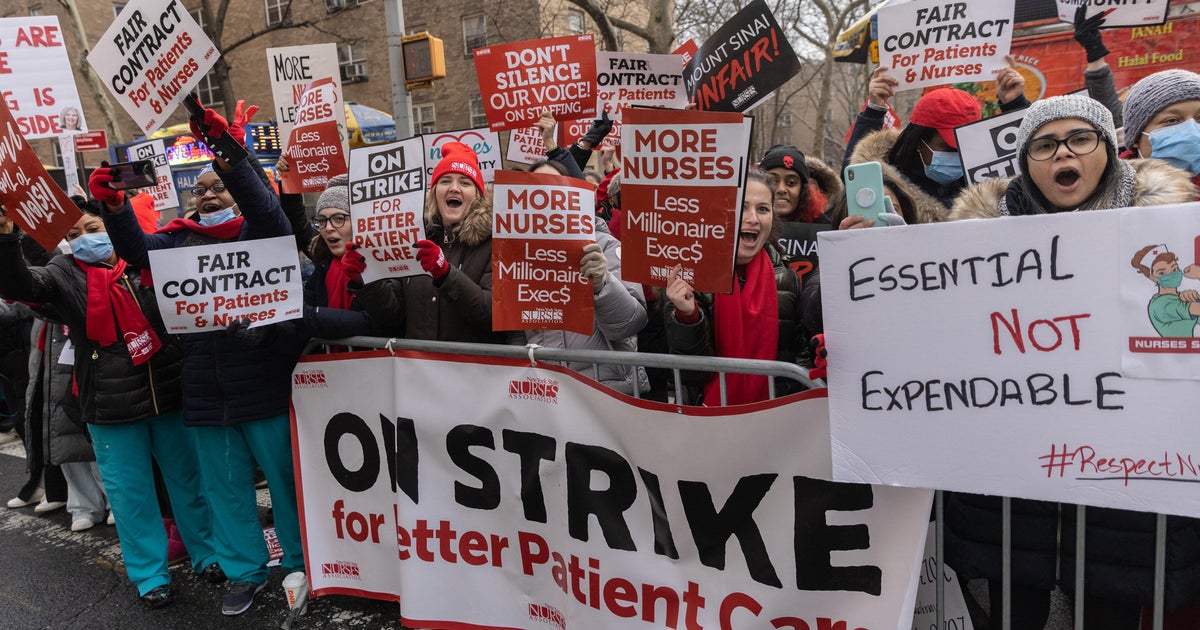 A nursing strike that disrupted patient care at two of New York City's largest hospitals for three days appears to be over.
Both hospitals, Montefiore Medical Center in the Bronx and Mount Sinai Hospital in upper Manhattan, announced early Thursday that they'd reached tentative agreements with New York State Nurses Association. The union didn't immediately confirm the announcements.
Both hospitals were postponing nonemergency surgeries, diverting ambulances to other medical centers, pulling in temporary staffers and assigning administrators with nursing backgrounds to work in wards in order to cope with the walkout of as many as 7,100 nurses.
The union said it had been forced into the drastic step of striking because of severe understaffing that leaves nurses caring for too many patients.
Montefiore and Mount Sinai were the last of a group of hospitals with nursing contracts that expired simultaneously. The union initially warned that it would strike at all of them at the same time, but the other hospitals reached agreements as a Monday strike deadline approached. All include raises of 7%, 6%, and 5%, respectively, over the next three years.
Montefiore said its deal calls for similar raises.
Nurses on the picket lines stressed that staffing levels are a bigger issue than pay. New York City's nurses were hailed as heroes in the spring of 2020 when the city was an epicenter of deaths from COVID-19. Now, they say they are being burned out by poor staffing levels that have been a problem for years.
"Remember, even prior to (the) pandemic we're already short of staff," said Mount Sinai nurse Nagie Pamphil. She said nurses in her unit are now expected to care for twice as many patients as they can safely handle.
"That's impossible," she said.
Montefiore said early Thursday it had agreed to add 170 more nurses.
Mount Sinai's administration has said the union's focus on nurse-to-patient ratios "ignores the progress we have made to attract and hire more new nurses, despite a global shortage of healthcare workers that is impacting hospitals across the country."
Thanks for reading CBS NEWS.
Create your free account or log in
for more features.