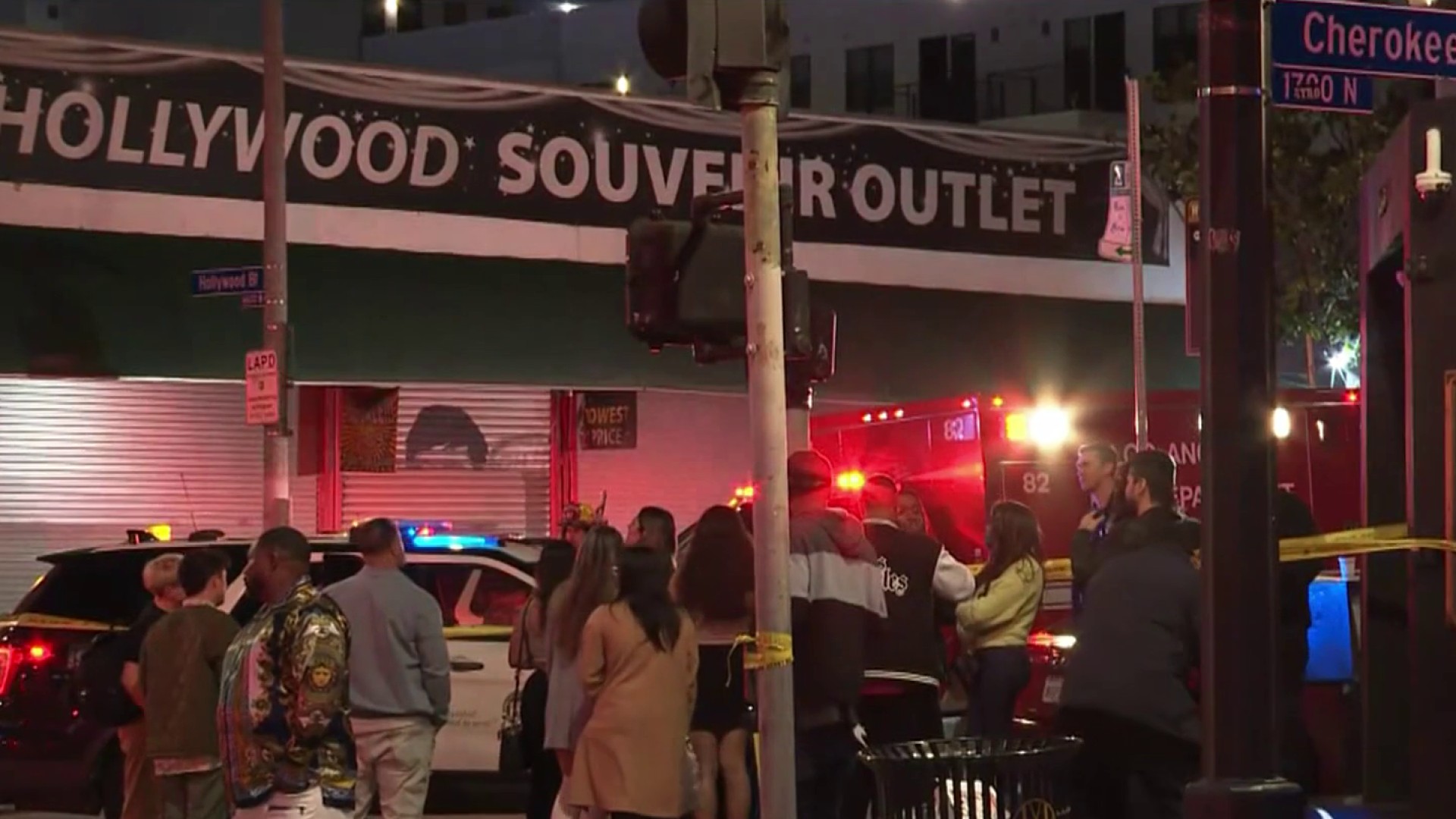 A shooting neat the popular Hollywood Walk of Fame left one man dead and two others hospitalized after police say the gunman fled the scene.
Detectives are asking for witnesses help in tracking down the personal responsible.
The LAPD responded to shots fired near the corner of Cherokee and Hollywood Blvd a little before 1: 30 a.m. Saturday in an area of Hollywood popular for its nightlife.
"My song was performing on stage and I get a whisper in my ear that a shooting has occurred outside, so my mind was blown," said Smokey from Smoke Bomb Entertainment.
He says he was hosting an event nearby and scrambled to get to safety.
"I just gathered my whole team together and said 'Hey man, a shooting happened outside,'" Smokey said.
Detective Seam Kinchla with the LAPD says by the time officers arrived they found three men who had been shot.
First responders tried to save one man's life but he died at the scene. The other two men were rushed to a local hospital where they are expected to make a full recovery.
Kinchla says the person or people responsible got away in a car although he does not have a description of the vehicle or the people inside of it.
"At 1: 00 a.m. you have clubs getting out, restaurants are open, so it's very active and a lot of people in the area," Kinchla said. "At this point, we're canvassing for witnesses as well as looking for any video that may have captured the incident."
They are hoping their investigation leads them to find those responsible for the fatal shooting.
"Blessings and prayers go up to the persons that were shot and for the violence that happened here on Hollywood Blvd," Smokey said.