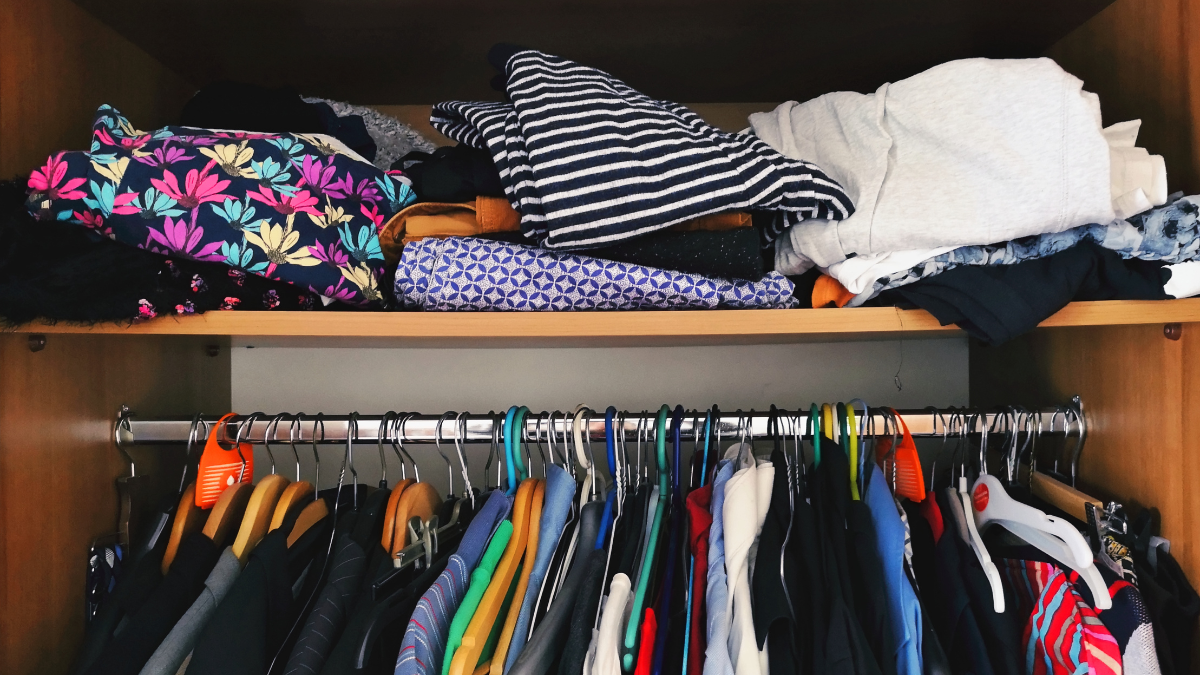 We've all been there – you move into a new home and your closet is a little smaller than expected. Getting dressed in the morning becomes a daily chore where you end up sorting through a cluttered mess of twisted hangers and wrinkled clothes just to put an outfit together. 
In this episode of "George to the Rescue," George Oliphant and his crew renovate Denise Hayden's closet, adding a walk-in space to the master bedroom of her Floral Park, New York home.
Hayden is a single mom to her son Joseph, who was diagnosed with Septo-optic Dysplasia and cerebral palsy as a baby.
The "George to the Rescue" team renovated the master bedroom, master closet, Joseph's room and the backyard of the home.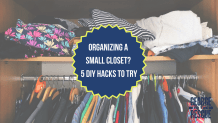 Sure, we'd all love to be able to take a hammer to a small closet and turn it into a walk-in, but that usually requires a professional and a much bigger remodel budget.
Here are some ways to maximize space in your closet, no matter the size – without breaking the bank or tearing down a wall.
Tip #1: Buy a Shoe Rack or Hanging Shoe Organizer
It's easy to throw your shoes in the closet or leave them at the door at the end of a long day. An over-the-door shoe organizer will keep the clutter out of sight – and out of your small closet. These mesh or plastic organizers hang on the backside of most bedroom doors and can hold dozens of shoes.
If you want to keep your shoes in your closet, consider a wooden or plastic shoe rack. Your shoes will sit neatly on the rack, maximizing the closet space below your clothes.  
Tip #2: Use a Hanging Closet Organizer
Tiered hangers, like these, allow you to hang multiple pairs of clothing on one hanger, saving space and making it a bit easier to find what you're looking for in the morning. This will free up space along the closet rod.
Tip #3: Consider a Garment Rack
If you have excess space in your home outside of the closet, consider a garment rack. Whether you want to stash away your winter clothes during the offseason or just clear out items you don't wear as often, a garment rack can free up space in a small closet. The key is figuring out where to store it.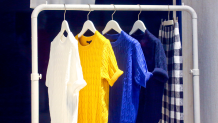 Tip #4: Organize Clothes by Color or Season
This idea may not technically give you more room in your closet, but it will (hopefully) make the space more functional. Consider sorting clothes by season so your most-worn items are up front during the summer or winter.
If you're one to pick out an outfit based on shade, color-coding your clothes may be a better option. 
Tip #5: Stow Away Linens in Drawers or Baskets
If you have any type of shelving in your closet, it's easy to stack towels or sheets until you end with a giant, tilting pile of linens. 
To combat this, consider moveable drawers or baskets to save space and make your linens a bit more manageable. This will free up space and make your sheets easier to find when you need them. 
See more full episodes of George to the Rescue: