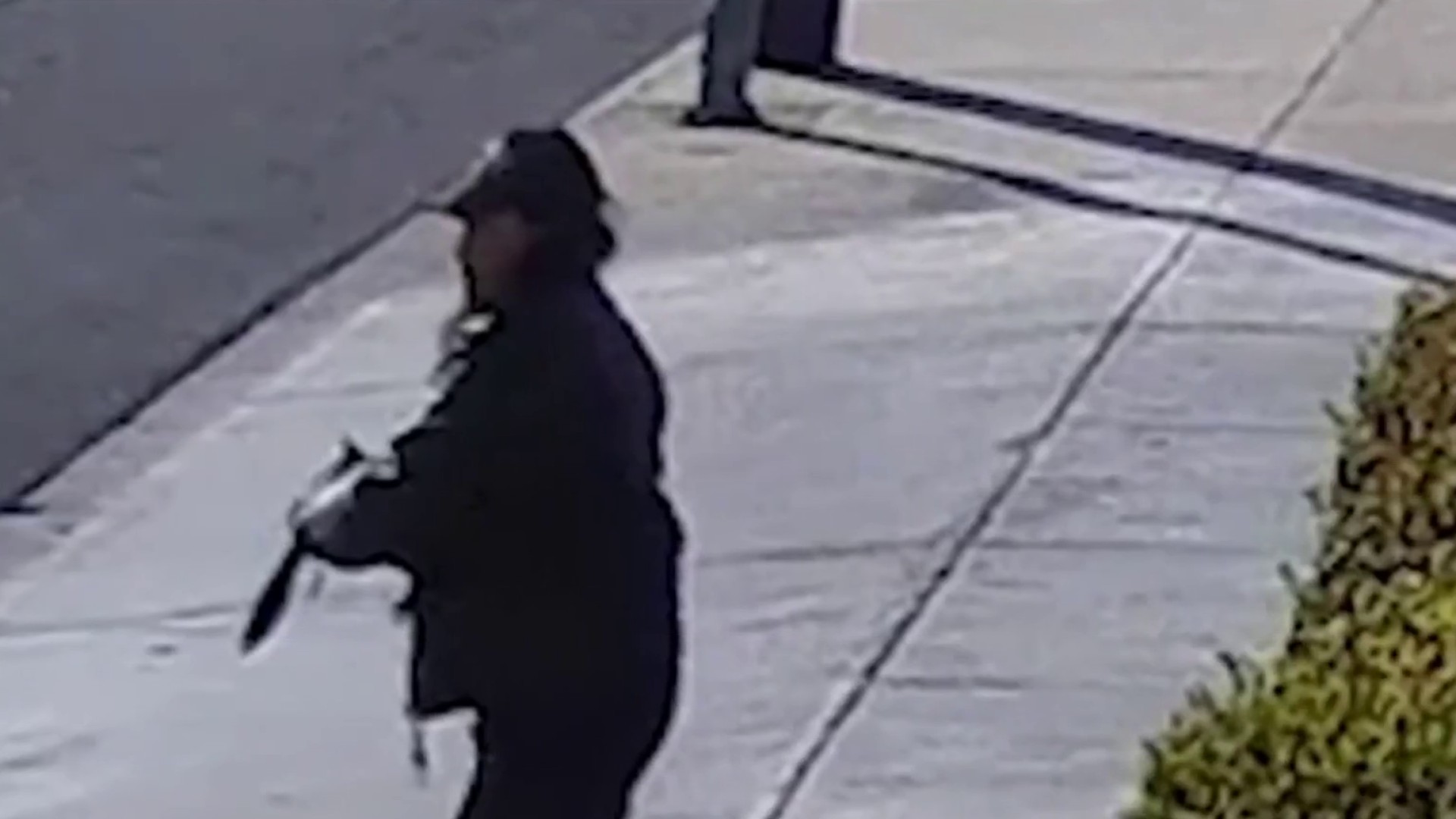 The LAPD released new details about two random stabbings in El Sereno on Friday and police want the public's help to help find the man they believe is responsible for both.
One of the stabbings left a high school student dead and the second stabbing victim is a father of three.
The families of both victims told NBC4 they believe they were random attacks and although police have not confirmed that yet they are saying the same man is connected to both.
New surveillance video shows the stabbing suspect seen wearing a black jacket with wavy hair, a beard and a hat walk up to the teen victim when he wasn't looking and stab him in the back.
The teenager who was killed was17-year-old Xavier Chavarin, who was a student at Woodrow Wilson High School.
"It breaks my heart, the fact that they just took him away from me," said Laura Frias, the mother. "Perfect child, perfect child."
Police say it happened Friday just before 4 p.m. outside of the King Torta in El Sereno. Chavarin was a senior in high school and a straight-A student.
He was just waiting for his mom to pick him after school when the suspect got out of a older model Honda CRV and killed him using a large knife.
"I want people whoever saw, seen, heard, if they saw the person, please spread the word and find the person who did this to my son," Frias said.
Police now believe the same man stabbed another person outside Valley Food Liquor Friday, just 5 hours later and 1.6 miles away.
In the second attack, police say the man was not in a hat and on a skateboard when he stabbed a 33-year-old father in the back.
Police said the man didn't say anything at all and when his victim wasn't looking, he attacked him again using a large knife.
Thankfully the second victim was able to get away and survive.
Both families of the victim want people in the area to be alert and keep your eyes open as police are still searching for the man on the run.
Anyone with any information is asked to call the LAPD, specifically Central Bureau Homicide.