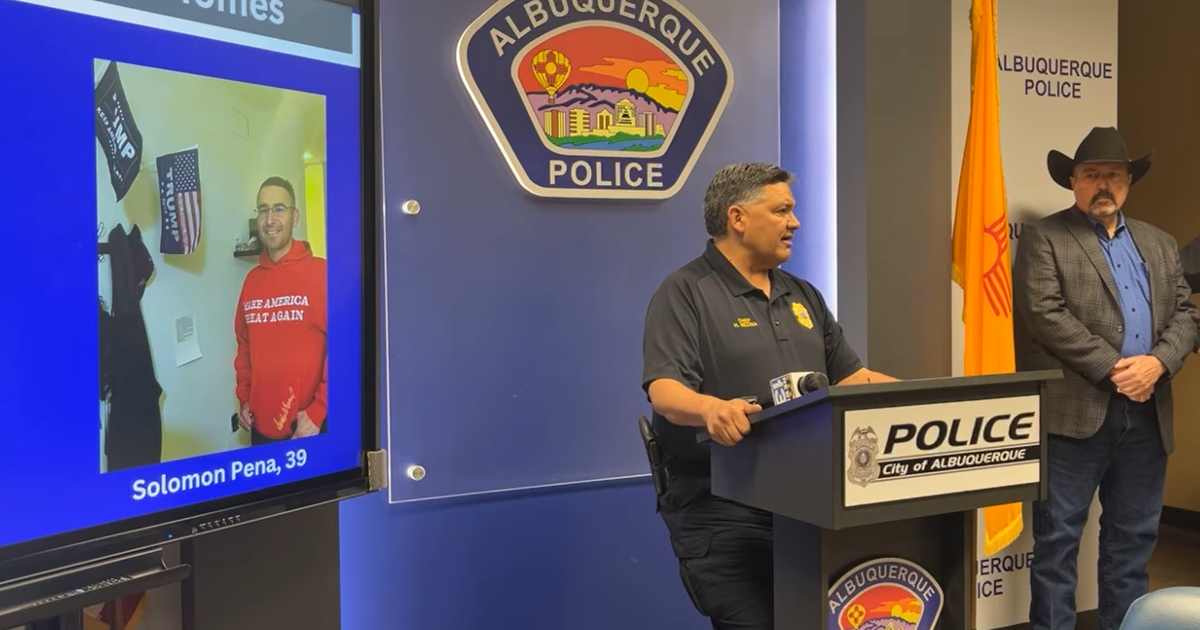 New Mexico officials are revealing the break in the case that led to the arrest of Solomon Pena, a failed Republican candidate for New Mexico state House who is accused of orchestrating shootings which targeted several local Democratic lawmakers. 
Albuquerque police believe that Pena, who faces 15 criminal charges, including multiple felonies, masterminded a conspiracy with four accomplices to spray the homes and offices of at least four Albuquerque-area Democrats with bullets. Police said Pena met one of his alleged co-conspirators during a seven-year prison term that Pena served for running a burglary ring. 
One of the alleged accomplices was arrested in Pena's vehicle after officers pulled the car over, police said. Inside, officers also found guns, cash and hundreds of fentanyl pills. 
Pena was arrested on Monday by an Albuquerque police SWAT team. He appeared in a virtual court hearing Wednesday afternoon, where he was silent, and a judge ruled that he would be denied bond. Pena remains jailed until his next hearing before a different judge.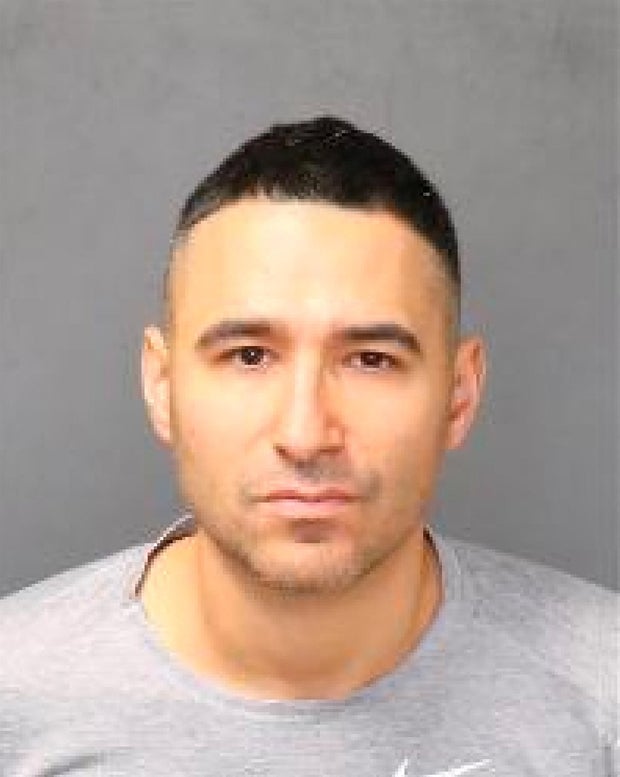 Another suspect was taken into custody on Jan. 9, but it's unclear whether that person is an accomplice in the case. 
While no one was hurt in the shootings, politicians said the acts of violence left them shaken. Pena also confronted at least two of the elected officials about the results of his race, which he claimed was "rigged" in favor of his opponent, incumbent Democrat state Rep. Miguel P. Garcia. 
Police told CBS News that in addition to investigating four shootings at the homes of two state legislators and two county commissioners, they are looking into a shooting at the office of state Sen. Moe Maestas. The shooting at Maestas' office has been under investigation since early January, but is not referenced in the charges currently filed against Pena. 
Maestas exclusively told CBS News that the shooting was "surreal." No one was injured, and there was no damage to the building, according to a news release shared by the Albuquerque police department at the time. 
"I'm literally, you know, within minutes of reading the news article about my colleagues, there's a shooting outside my office," Maestas said. "It was just surreal." 
New Mexico state Sen. Linda Lopez was another one of those targeted in the shootings. While no one was injured in the shooting at her home, bullets did rip through her 10-year-old daughter's bedroom, causing debris to fall on the child. 
"(I thought) What have I brought on my family? Why?" Lopez said. "I'm still wondering, why me, why us?" 
According to a police report, Pena was not happy that the shootings did not result in injuries or worse. He allegedly asked his accomplices "to shoot lower into the houses and to do so earlier in the evening…when targets would be less likely (to) be lying down."
Thanks for reading CBS NEWS.
Create your free account or log in
for more features.